Volkswagen ID.7's price revealed – spoiler alert, it's not cheap!
Full Volkswagen ID.7 details have been released, including its headline 435-mile range, and the flagship hot GTX variant teased in new images
Maximum range of 435 miles
All-new 15-inch infotainment
Available to order now from £55,570
Volkswagen has just announced pricing for the new ID.7 mid-size EV, confirming that it will cost from £55,570 – around £6,000 more than we initially anticipated. It makes the ID.7 quite a bit more expensive than rivals such as the Tesla Model 3 and Hyundai Ioniq 6, which start from £39,990 and £47,040 respectively – even top-spec models of these cars cost well below the Volkswagen's starting price.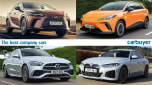 The best company cars 2023
While the ID.7's claimed 430-mile range sounds impressive, this headline figure corresponds to a larger-battery model set to arrive later in 2024 – the entry ID.7 Pro Launch Edition gets an official range of 384 miles, which is just behind that of the more affordable top-spec Model 3.
Volkswagen is set to launch the ID.7 Pro Launch Edition with a few perks that it hopes might convince buyers, however. Order between now and 2 January 2024 and the company will throw in a free Ohme home wallbox charger or £750 in charging credit from We Charge. Volkswagen will also offer a £3,000 deposit contribution towards a 4.9% PCP finance plan on the ID.7.
The German brand has previously confirmed the imminent arrival of a high-performance, four-wheel drive GTX version, which looks set to arrive later on.
The Volkswagen ID.7 GTX will feature more aggressive styling with gloss black exterior trim, unique LED lights front and rear, and GTX motifs dotted around the car. While Volkswagen has yet to release full performance details, it confirms the GTX will be the most powerful model in the lineup. For context, the ID.7 prototype we tested was a mid-to-top-spec model with 282bhp, so expect a figure in the mid-300bhp region for the GTX.
We were given a chance to drive a prototype of the standard Volkswagen ID.7 a few months back, so read on below for our first impressions. A Volkswagen ID.7 estate is also in the works, which you can read about here.
2023 Volkswagen ID.7 design
The finished ID.7's design is very close to the ID. Aero concept car that made its debut in 2022. Just like that car, it has an aerodynamic teardrop shape to maximise efficiency. However, to tie it in with the rest of the ID. lineup, the ID.7 gets the sub-brand's characteristic front-end design. First seen on the Volkswagen ID.3 hatchback, this consists of a small grille at the bottom of the bumper and a set of slim LED headlights that stretch towards the brand's central logo.
The ID.7 also wears an intricate full-width light bar at the rear, similar to that on Audi's latest A6 e-tron concept. Photos of the production car also show that it has a hatchback tailgate, similar to that seen on the Polestar 2, rather than the separate saloon boot compartment of the Tesla Model 3. This is favoured amongst most British buyers, as it allows bulky items to be carried more easily.
The Volkswagen also has flush door handles, which are designed to make the ID.7 as slippery through the air as possible. Like all ID models, the ID.7 will also sit on a set of aerodynamic alloy wheels, potentially ranging in size up to 22 inches in diameter.
Partnership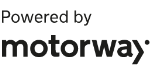 Need to sell your car?
Find your best offer from over 5,000+ dealers. It's that easy.
The latest teasers of the hot ID.7 GTX model have also been released, showing closeups of some of its more aggressive styling features and LED lights, plus gloss-black design elements and black roof paint with privacy glass as standard.
Volkswagen ID.7 interior
Volkswagen has confirmed the ID.7 will debut its next generation of interior design for all-electric models. This will incorporate a larger 15-inch screen (current ID-badged models make do with a 10-inch display) while the controversial touch-sensitive climate controls will be backlit to aid operation in the dark. Following on from a facelift this year, the Volkswagen ID.3 also gained a 12.9-inch screen and backlit buttons.
There's also an uptick in soft-touch surfaces to give the ID.7 a more premium feel. Optional massaging seats are offered that feature 10 adjustable air cushions, and there's a new adaptive climate control system that can adjust the temperature and moisture level inside the car – with a drying function that's sure to be handy if you've hopped into the car during a rain shower.
Close-ups of the high-performance GTX variant reveal unique touches such as red stitching and piping on the seats that help it stand out in the ID.7 lineup.
The ID.7 will get optional massaging seats that feature 10 adjustable air cushions, and there's a new adaptive climate control system that can adjust the temperature and moisture level inside the car – with a drying function that's sure to be handy if you've hopped into the car during a rain shower.
Volkswagen ID.7 range, motors and charging
Measuring 4.94 metres long, the ID.7 is significantly longer than its main rival, the Tesla Model 3; it is, in fact, closer in size to the larger Tesla Model S. This added length is a benefit, however, as it allows Volkswagen to fit a larger battery. The German brand has stated that the ID.7 has a 430-mile electric range on larger-battery models – something that puts it way ahead of rivals in this class. This is thanks to an 82kWh battery, which comes fitted to the ID.7 Pro S model expected shortly after the car's launch. The car will initially go on sale in ID.7 Pro Launch Edition guise, with a 77kWh battery, with a range of up to 382 miles – that's a little behind on the Long Range Model 3's 390-mile range figure, and the Tesla costs around £5,500 less.
DC charge speeds are up to 175kW on the ID.7 Pro Launch Edition, while the later larger battery model will be capable of charging speeds of up to 200kW; this would allow for a 10-80% top up in just half an hour when connected to a compatible public charger.
The introductory model uses a 282bhp electric motor, which Volkswagen boasts is the most powerful ID. electric motor so far.
Volkswagen announced in May 2023 that a high-performance GTX model is in the works. We can expect the GTX model to use a dual-motor electric powertrain producing around 335bhp, although official figures are yet to be released. We'd therefore anticipate a 0-62mph time of around five seconds, thanks to all-wheel-drive grip.
2023 Volkswagen ID.7 prototype review – Matt Robinson
Volkswagen said the prototype ID.7 was between 90% and 95% finished, so our impressions should be quite indicative of the electric fastback saloon in its final form. Just from this short go, VW's interior design appears been much improved over the brand's previous ID.3 and ID.4 models.
Stepping into the ID.7 prototype is a pleasant surprise as it seems the German brand is working to improve its interior design compared with its most recent ID models. The dashboard is fairly minimalistic, giving it a clean look thanks partly to a lack of physical vent direction controls, which have been replaced with an electronically controlled system.
It makes use of many more soft-touch materials, and the large 15-inch infotainment screen now gets backlit buttons for the temperature shortcut keys below it – a major oversight in previous ID cars where it was impossible to see the keys in the dark. Frustratingly, though, Volkswagen hasn't switched the climate controls for physical buttons, as seen in the ID.2All concept, and buttons for the driving assistance systems and driving mode have been switched for icons on the screen, too, making them harder to use on the move.
There's plenty of storage in the cabin, thanks to a large area under the dashboard with two sliding lid compartments, and an additional storage cubby further back which is impressively large. Although there's no official capacity figure, the boot appears big enough and includes space for storing the charging cables under the floor, although there's no 'frunk' for storage up front. The interior is very spacious, with plenty of legroom and headroom in the rear, despite the tapering roofline.
The ID.7 prototype has clearly been designed for comfort – the ride is fairly soft and yet reasonably controlled, although sharp manoeuvres over potholes will make it flounder slightly. Switching the adaptive dampers into their firmest setting helps the ID.7 gain some composure, though, without being uncomfortably stiff. Body roll is well controlled, too, and the ID.7 changes direction more enthusiastically than you might expect, although there's not much feedback through the steering.
We tested a version of the ID.7 with the single, rear-mounted 277bhp, 545Nm motor – while this may have sounded like an impressive figure before, in a heavy EV this is a fairly modest amount, and the electric saloon doesn't feel all that fast. However, it will offer enough performance for most. What will impress buyers is the car's quoted official range of up to 434 miles on a charge, but we'll have to spend more time with a production model to test how realistic that is.
All in all, the Volkswagen ID.7 is shaping up to be a much more promising model than the first few models from the brand's electric ID range of cars, and we look forward to getting our hands on the final production model.
Looking for an EV with space for all the family? Check out our list of the top 10 best electric SUVs