Used Mercedes A-Class review: 2012 to 2018 (Mk3) - Running costs, MPG, CO2 emissions and insurance
The Mercedes A-Class was available with some very efficient engines, so running costs should be very low overall
The Mercedes A-Class should be cheap to run, because there are some really efficient diesel engines available in this third-generation model. Still, there are also some really efficient motors in rival cars such as the VW Golf and BMW 1 Series, so in the context of its rivals, it's not a stand-out performer when it comes to running costs. That's not to say it isn't impressive in this area, though.
The Mercedes will likely cost a little more to run than a Ford or Vauxhall, all other things being equal, simply because many dealers charge more for repairing and servicing a Mercedes. The normal-length three-year warranty that came with the A-Class from new wasn't anything too special, although it was unlimited in terms of mileage, so owners who did a lot of miles in the first ownership will have been able to keep their cars in top shape.
How much does a used Mercedes A-Class cost?
The Mercedes A-Class is a premium family hatchback, which means it'll cost you more to get one with a similar engine and equipment level to something like a Ford Focus or Vauxhall Astra. These more mainstream cars tend to be better value, but you get what you pay for in terms of interior quality, so many prefer to pay a little more for a Mercedes or BMW.
You can check current prices on Buyacar, where you'll find that a Mercedes A-Class will cost around the same as an Audi A3 or a BMW 1 Series with a similar engine. This makes sense because when all these cars were new they carried a similar price as well. For example, a Mercedes A250, BMW 125i and Audi A3 1.8 TFSI were all within a few hundred pounds of each other when new.
Depreciation wasn't the best for these models, as they all sat at around 44 per cent of their new prices after three years. This is good news for used buyers, though – it means that the A-Class is decent value as a second-hand car because it has shed quite a lot of its value over the years, as is usually the case with premium cars.
Check our sister site BuyaCar for up-to-the-minute A-Class Mk3 prices...
What's it like for fuel economy, emissions and tax?
The cheapest Mercedes A-Class to run is the A180d diesel, which has claimed fuel economy of 80.7mpg and 89g/km CO2 emissions. Some rivals are even more economical, though – the BMW 1 Series 1.6-litre diesel EfficientDynamics Plus can manage 83.1mpg.
Choosing the A200d diesel increases performance, yet this model still manages an average of 70.6mpg and CO2 emissions of 99g/km if you choose a Sport model with an automatic gearbox. Even the fast A220d diesel can return an average of 68.9mpg. The popular A220d AMG Line model in 4MATIC four-wheel-drive guise returns 58.9mpg and emits 124g/km of CO2.
The most economical petrol models are the A160 and A180 automatic, which both manage 52.3mpg. Running costs and performance steadily increase until you get to the very fast A45 AMG model, which can manage only 40.9mpg.
Road tax will cost £155 a year for models built after 1 April 2017, but models from 2012 until that date will be variable based on CO2 emissions. This means some of the lowest-emitting diesels are actually completely free to tax.
How much will it cost to insure?
The Mercedes A-Class isn't the cheapest hatchback around when it comes to insurance, but there are some versions that sit in pretty low insurance groups. The A180 diesel model sits in groups 13 to 15, for example, and it's one of the cheapest models in the range to insure as well as being very efficient.
Partnership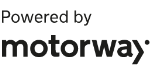 Need to sell your car?
Find your best offer from over 5,000+ dealers. It's that easy.
More powerful A200 diesel models sit around group 17-21, while the A220 diesel models are a little higher, around group 22. In terms of petrol models, the A160 entry-level motor sits around group 14, so it's among the cheapest in the range to insure.
The more powerful petrol models up to the A250 sit around groups 22-28. Unsurprisingly, the seriously rapid A45 AMG model costs the most to cover, occupying insurance group 41.