2020 Jeep Renegade and Compass 4xe plug-in hybrids due in September
Jeep Renegade PHEV costs from £32,600; Compass 4xe prices yet to be revealed
• Three trim levels offered
• 178bhp and 237bhp hybrid powertrains
• Slightly smaller boot than petrol or diesel models
Specifications for the Jeep Renegade 4xe have been revealed. It's Jeep's first plug-in hybrid (PHEV), and promises 26 miles of range and sub-50g/km emissions. Three trim levels and two power outputs will be available, with the hybrid models starting from £32,600 when they go on sale in September.
The Jeep Compass 4xe is also due to go on sale at the same time. It'll use the same powertrains and we expect the same three trim levels to be offered. UK prices and specifications for the Compass PHEV haven't been finalised yet, but we expect it to cost around £37,500.
2020 Jeep Renegade 4xe prices, specs and release date
Longitude kicks off the three-model range, and comes with 17-inch alloy wheels, dual-zone climate control and an 8.4-inch infotainment system with Apple CarPlay and Android Auto. Limited, starting from £34,500, includes adaptive cruise control, leather upholstery and bigger wheels. It also introduces the option of a black contrasting roof. Top-spec Trailhawk is £2,000 more expensive and is off-road focused.
Jeep has confirmed the new cars will be in showrooms in September 2020. The Renegade 4xe was meant to go on sale in July but its launch was delayed because of coronavirus.
The hybrid system consists of a battery, electric motors and a 1.3-litre turbocharged petrol engine. Together they produce either 187 and 237bhp, and First Edition models only come with the latter. The higher-powered option makes the 4xe model the most powerful Renegade and Compass; in the Renegade it results in a 0-62mph time of under seven seconds. The combination also emits less than 50g/km of CO2 on the WLTP cycle, so both models will be exempt from the London Congestion Charge. Their predicted low Benefit-in-Kind (BiK) rating will be favourable with company-car drivers.
You'll be able to travel up to 26 miles on electric power only, with a limited max speed of 81mph. The battery power can also be saved for later in your journey by selecting the appropriate driving mode. Hooking up to a 7.4kW wallbox sees the battery recharged in under two hours.
Jeep says the added electric power brings improved crawl capability and torque control, which should make the Renegade and Compass even better off-road. Added to that, the hybrid power is said to make the SUVs more fun to drive, as the electric motors provide better responsiveness and acceleration.
The petrol engine drives the front wheels, while the rear wheels are driven by the electric motor. Jeep says this makes for better off-road performance than a standard petrol or diesel 4x4, as the electric motor gives lots of low-down power and can push the car up hills and over obstacles.
With the batteries stashed under the boot, the luggage space is slightly lower in the PHEVs than in petrol and diesel models. The Renegade 4xe offers a slightly disappointing 330 litres (down from 351 litres), while the Compass 4xe gives you a more usable 420 litres.
Read our reviews of the Jeep Renegade and Compass here, and see where the Renegade features on our best cars for winter list.
"Plug-in hybrids don't add up"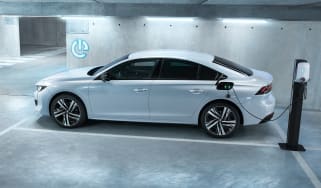 "Plug-in hybrids don't add up"
Ford EcoBoost engines: what are they and should you buy one?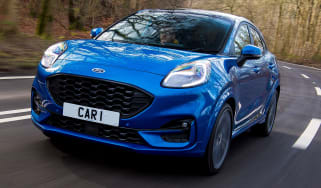 Ford EcoBoost engines: what are they and should you buy one?
Refreshed 2020 Land Rover Discovery breaks cover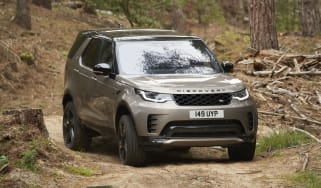 Refreshed 2020 Land Rover Discovery breaks cover
What is ESP on a car?