CarBuyer's top 61-reg-plate cars
New car registrations begin on 1 September, signaling your chance to order a brand new car with a 61-reg number-plate. Read on to find out which brand-new cars made our top 10.
1 September 2011 marks the start of the new '61' reg-plate car registration date. With so many great new cars on offer, here at CarBuyer we've put together a guide to help you decide which one is right for you.
Audi A1 - Supermini
The Audi A1 is a surefire winner for new 61-reg plate buyers, and it has the ever-popular MINI set clearly in its sights. Striking looks and a very well made interior ensure the A1 really stands out amongst the supermini crowd. Range-topping 1.4 TFSI S line 185bhp models are very nippy, capable of completing the 0-62mph sprint in 6.9 seconds.
BMW 1 Series - Family hatchback
All-new version of BMW's popular family hatchback maintains class-leading handling, and features an improved interior and a wide range of highly efficient petrol and diesel engines. New Urban trim models come with white detailing on the wheels and interior.
Citroen DS4 - Crossover
Combining the practicality of a family hatchback with an added dose of style and luxury, the high-riding DS4 also manages to provide a sportier driving experience compared to its sister car, the Citroen C4. There are five engines to choose from, and buyers will enjoy the high level of standard specification, low running costs and comfortable ride.
Chevrolet Cruze -Budget family hatchback
Entering the hotly contested budget family hatchback segment the Chevrolet Cruze, previously available only as a saloon, now vies for position alongside the Kia C'eed and Hyundai i30. Offering a powerful diesel engine and a striking interior the Cruze provides excellent value for money and comes with a five year warranty.
Ford Focus - Family hatchback
Always popular amongst UK buyers, the Ford Focus continues to make a strong case for itself. The introduction of an all-new model has attracted thousands of UK buyers in 2011. Entry-level Studio models join the line-up in time for 61 reg-plates, priced at £13,995. The new model replaces the outgoing Sport trim and is fitted as standard with a 1.6-litre petrol engine, alloy wheels, air conditioning and a rear spoiler.
Hyundai ix20 - Mini MPV
The stylish and practical ix20 is Hyundai's answer to the Nissan Note and Kia Venga. Offering plenty of space for five people, including a sliding rear bench and impressive build quality, the ix20 is suited to both long and short journeys. Opt for the 1.4 CRDI 5dr Active model and enjoy class-leading fuel economy of 66mpg.
Jeep Compass - SUV
Buyers looking for a rugged, well made SUV should definitely consider Jeep's new Compass. It offers great value for money plus competent on and off-road handling, and the Compass will suit families who live in the country. The Compass is also very versatile - it's loaded with kit, has a large boot and is available in both two and four-wheel drive.
Kia Picanto - City car
The all-new Kia Picanto goes head-to-head with the Hyundai i10 competing for the title of best city car. Boasting impressively low emissions and some of the lowest running costs of any petrol engined car available, the Kia is ideal for city dwellers looking to save money. Cheap doesn't equal poor quality however, as the Picanto is very well made, considering the range starts at just £7,165.
Range Rover Evoque - Premium crossover
Designed and built in Britain, the Range Rover Evoque is a model that the British car industry can be proud of. It injects considerable amounts of style into the compact SUV class, and the Evoque has started a whole new class of its own. Available with both two or four-wheel drive, the Evoque has exciting looks and provides a very sporty drive. The fun continues inside, with an interior that is both innovative and practical.
Vauxhall Astra GTC - Coupe
Buyers will be attracted to the Vauxhall Astra GTC by the stunning looks and the promise of being the best handling Vauxhall for years. Well-refined and fitted with highly developed suspension, the Astra GTC will face stiff competition from the Volkswagen Scirocco and Renault Megane Coupe. The stylish, two-door htachback coupe is available in petrol or diesel form with prices starting at £18,495 for the Sport 1.4 16v Turbo 120bhp model.
For expert reviews of all new cars on sale in the UK, visit the CarBuyer Makes and Models page or for great value leasing offers visit our partners Finance-a-car
Engine management light: top 5 causes of amber engine warning light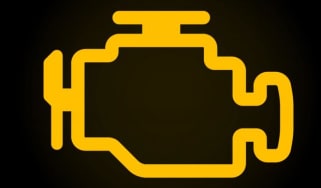 Engine management light: top 5 causes of amber engine warning light
Top 10 cheapest electric cars 2022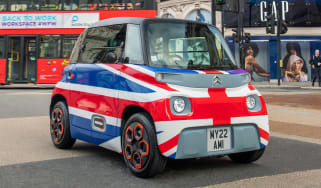 Top 10 cheapest electric cars 2022
Best new car deals 2022: this week's top car offers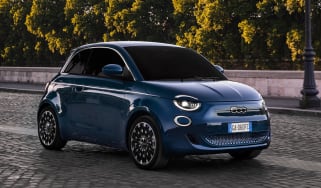 Best new car deals 2022: this week's top car offers