Used Nissan Qashqai review: 2014 to 2021 (Mk2)
"The Nissan Qashqai is a popular family SUV that's practical, good to drive and affordable to buy and own"
Pros
Good value for money
Decent to drive
Practical and spacious
Cons
Interior looks and feels disappointing
Visibility is poor
Some reliability concerns
The Nissan Qashqai is a hugely popular car in the UK. It helped to kick-start the current craze for SUVs and crossovers with its practical and stylish body, affordable price and decent driving dynamics. It proved to buyers that higher-riding cars could be more than just farm vehicles, but could be even more desirable than traditional family cars. This second-generation model is a good used buy, because it's good value, well equipped, comfortable, roomy and still looks up to date. There are some concerns about reliability, though, and low-spec models are a bit sparse, so buy with care.
The Nissan Qashqai is one of the best-known names in the world of family SUVs – after all it was one of the first to make a real impact when the first-generation model arrived in 2006. Here, we'll be taking a closer look at the second-generation model, which is an interesting used buy because there are simply so many on the market - it means there's lots of choice and it can be good value.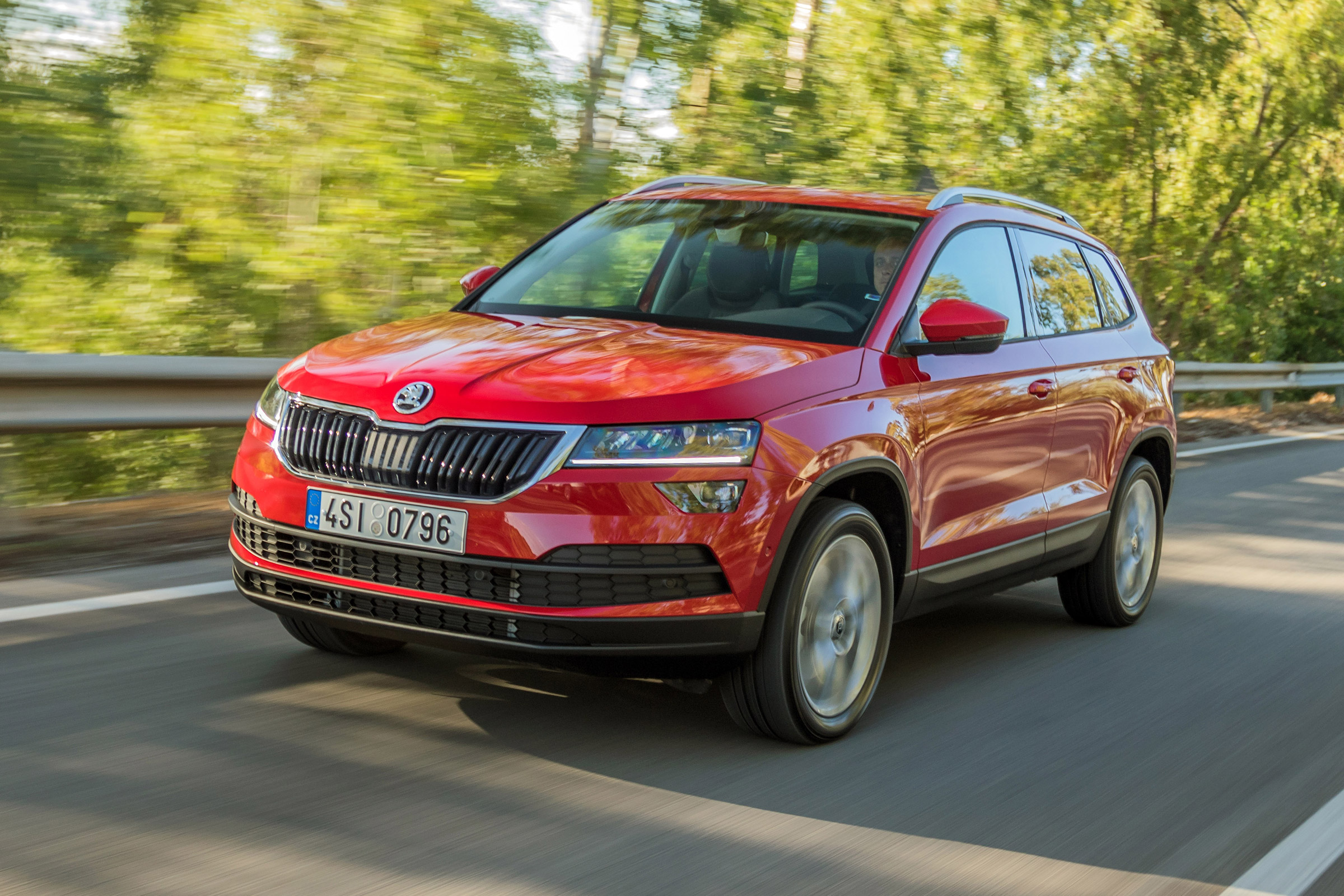 Top 10 best used SUVs 2022
There are loads of alternatives to think about, though. Models such as the Ford Kuga, Mazda CX-5, Peugeot 3008, Renault Kadjar and Skoda Karoq are all around the same size and price as a Nissan Qashqai. All have pumped-up looks that might remind you of an off-roader, but they are mostly front-wheel drive and are aimed at families who drive on the road. They're popular because of their practicality and trendy image.
Thanks to a wide range of engines, many models are affordable to buy and run, plus the Qashqai is comfortable to drive, has a big boot and enough tech to keep most buyers happy. We like the later models, built from 2019 until the end of the second-generation car's production in 2021, best, but the car was on sale for many years and early cars have shed a lot of value by now so are rather cheap to buy.
What's the history of the Nissan Qashqai?
The Nissan Qashqai Mk2 first arrived in 2014 with 1.5- and 1.6-litre diesel engines and a 1.2-litre petrol option. It was really well received at the time, and we rated it highly when we tested it with rivals such as the Kia Sportage. At that time, diesel was very popular and the low running costs meant lots of buyers chose this fuel type.
In 2017 the Qashqai was updated with a new look including different headlights, plus there was more equipment inside and some small trim changes. Then in 2019 the car was updated again, and the most significant change here was the addition of an excellent 1.3-litre petrol engine, plus a 1.7-litre diesel option.
A new Qashqai arrived in 2021, and this second-generation model went off sale. It means there are still some late-model Mk2s that will still be in warranty, if that's a priority for you.
Which is the best Nissan Qashqai to choose?
The best engine in the Nissan Qashqai range is the 1.3-litre petrol that was made available in later models. It's a punchy, powerful engine that still delivers decent fuel economy, plus it's quiet and smooth. Go for this motor in a mid-range trim level and we reckon it's the best option for people with a higher budget for a newer car.
However an older model will be better value for money overall, and in the pre-2017 version of the Qashqai it's the 1.5-litre diesel that makes the most sense. It was a big seller and there are plenty available, plus it's really economical. It's not the quietest or most enjoyable engine but it does the job and will keep costs low. Again, a mid-spec trim like Visia is the best option in terms of value for money.
What are the alternatives? 
The Nissan Qashqai is a great all-rounder, but there are so many alternatives that if you have a more specific purpose in mind, there is something that's worth considering. If you want something that's more fun to drive, the Ford Kuga or MINI Countryman will fit the bill, or if you need something with more space inside there's the Mazda CX-5 or Skoda Karoq.
For people who want something with electric power there's the Toyota RAV4, if you want a more upmarket interior there's the Peugeot 3008, or if you need something that's new or nearly new, you could consider a Dacia Duster as well.
Nissan Qashqai Mk2 video review