Used Nissan Qashqai review: 2014 to 2021 (Mk2) - Running costs, MPG, CO2 emissions and insurance
The Nissan Qashqai should be cheap to run, especially with one of the frugal diesel engines
The Nissan Qashqai takes the form of a compact SUV, but offers running costs in the same ballpark as more conventional family hatchbacks. It won't cost too much more day-to-day than a Ford Focus or Vauxhall Astra, although since it is heavier than those cars it won't quite be able to match them - just in case you're on the fence about choosing an SUV.
Next to most of its rivals, the Qashqai is pretty cheap to run, though. The petrol models are able to hit more than 40mpg comfortably, and the diesel versions will return more than 50mpg - they're particularly good at motorway trips, where these motors are at their most efficient.
How much do used Nissan Qashqais cost?
The Nissan Qashqai will cost around the same amount as a Peugeot 3008 or Skoda Karoq of similar age and mileage, although it depends on many different factors including trim level, condition and which engine and gearbox the car has. You can check out our sister site, Buyacar, to see what current used prices are, because the market is turbulent right now.
The Qashqai sold in big numbers so there are loads for sale, which means you should pass on any potential purchase if it's not quite right – there will be another just around the corner that should fit the bill. Residual values range from mid-40s to around 38 per cent of the car's new value (after three years or 36,000 miles), which means even newer models are pretty affordable. It does mean you can expect it to lose more value than an equivalent MINI Countryman, for example, because that car tends to hold its value better.
What's it like for fuel economy, emissions and tax?
The 1.3-litre DiG-T petrol engine found in 2019-on models is economical, and Nissan claims that both the 138 and 158bhp variants return similar fuel economy and emissions figures with a manual gearbox or an automatic. 
Expect around 45mpg and CO2 emissions of 145g/km from this engine, although larger wheels do reduce that figure a bit. Since these newer models were only available under the revised 2017-on road tax system, they all cost £155 a year to tax.
Some of the 1.5-litre diesel early Qashqai models emit less than 100g/km of CO2, so they're free to tax. Even if they're not free, many are very cheap to tax because of low emissions. Plus, they're able to return impressive fuel economy: the 1.5-litre diesel managed up to 75mpg, according to official figures.
The 1.6-litre diesel will return about 60mpg, or a bit less if you choose an automatic gearbox, and the later 1.7-litre diesel is able to return around 51mpg, although by the time this model arrived, testing procedures were different. In the real world, expect both these engines to return more than 50mpg and you should not be disappointed.
The early 1.2-litre petrol versions were claimed to return more than 50mpg in some versions, although we'd expect closer to 40mpg in reality, in line with what the 1.3-litre petrol in later cars returns.
How much will it cost to insure?
The Nissan Qashqai can be affordable to insure but you'll need to pick the right version. The cheapest to insure is a 1.2-litre petrol model, which sits in group 13 as long as you have the Smart Vision safety pack added – this is an option pack that many models will have fitted, and it lowers the insurance group so it's well worth seeking out cars that have it.
Partnership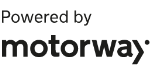 Need to sell your car?
Find your best offer from over 5,000+ dealers. It's that easy.
A 1.5-litre diesel with the pack is in group 14, so it's pretty similar in terms of insurance. A 1.6-litre diesel can go from group 17 to group 21 depending on trim level, with Acenta models in automatic form being the most expensive to insure.
All other models sit somewhere in between those groups. The higher-powered models naturally fall closer to group 20, while less powerful versions are around group 15.