Used Nissan Qashqai review: 2014 to 2021 (Mk2) - Reliability and common problems
The Nissan Qashqai does not have a good reputation for reliability, because owners have reported various issues over the years
The Nissan Qashqai was a big seller, which means parts are easy to come by and repairs shouldn't be any trouble, but the car has developed a reputation of being less reliable than some of its rivals. This is particularly evident when you look at data from our yearly Driver Power customer satisfaction surveys, where owners reported that the Qashqai suffered from various issues.
Nissan has a reputation for building reliable cars but it seems the Qashqai is a bit of an outlier. However, the car has been subject to recalls to sort out many of the issues that have been reported, so any used example that has a complete recall history should be pretty well-sorted by now. Read on below to find out more about these issues.
How reliable is the Nissan Qashqai?
You only got a three-year warranty with the Qashqai from new, so there are a handful of cars available with this still included, but you'll find that examples of the Hyundai ix35 or Kia Sportage are much easier to find with warranty still included. This is because those makers offer a five or seven-year warranty from new respectively. It also hints at how dependable the car makers expect their cars to be - they would not offer such a long warranty if the car was unreliable.
This means overall running costs might start to stack up when it comes to repairs, although fixed-price servicing is available from Nissan and service intervals are fairly long - up to 18,000 miles between services for the diesel versions, and 12,500 miles for the petrols (or yearly).
Are there any common problems or things to look out for?
Reportedly, the Qashqai suffers from various common issues, such as a weak battery, water getting into the cabin and the air-conditioning failing. Sometimes water gets into the parking sensors as well, which will cause them to fail.
It's also possible for the interior to be damaged by the seatbelts when you lower and raise the rear seats, and the dashboard can be a weak spot in some cars. The media system is also fiddly and hard to use even as standard, but it also suffers from faults such as cutting out the radio or failing to store radio stations in memory.
What about recalls?
There are quite a few recalls to be aware of. The first was in 2014, where a factory towbar was checked to make sure it wouldn't fall off. Then in July 2016 there was a recall concerning an exhaust sensor that could fail without warning.
In 2017 a recall sorted a potentially deforming trim piece around the rear wheel, and then in 2018 there was a recall concerning the weight reported on the VIN: not a reliability concern but more of a technicality. In 2019 there was a more important recall issued relating to the radiator fan, which could fail.
Finally, in 2020 there was a recall to fix potentially faulty child lock switches, and then one in 2021 for a very small number of cars with an information mistake.
What do owners think?
Owners have told us over the years that the Qashqai suffers from poor reliability. In the early years when it was on sale, owners rated it poorly. It came in 150th place for reliability in the 2015 Driver Power poll of cars that were then on sale new in the UK, right at the bottom of the list.
Partnership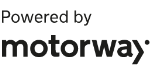 Need to sell your car?
Find your best offer from over 5,000+ dealers. It's that easy.
It improved in later years, though, particularly in the 2020 Driver Power owner satisfaction survey. Of the owners who responded, 15.9% reported experiencing a problem with their car at least once.
The Qashqai's exterior looks, comfort and practicality were held in far better regard by owners than its engines, but its high level of standard safety equipment was well liked.