New 2021 Peugeot 308 unveiled
Next-generation Peugeot 308 has two plug-in hybrid options and a hi-tech interior
Plug-in hybrid offers 37-mile range
Eye-catching design
Crossover version likely
The wraps have come off the stylish new Peugeot 308 hatchback. It features bold styling updates - including Peugeot's latest logo - as well as plenty of interior technology and multiple plug-in hybrid powertrains.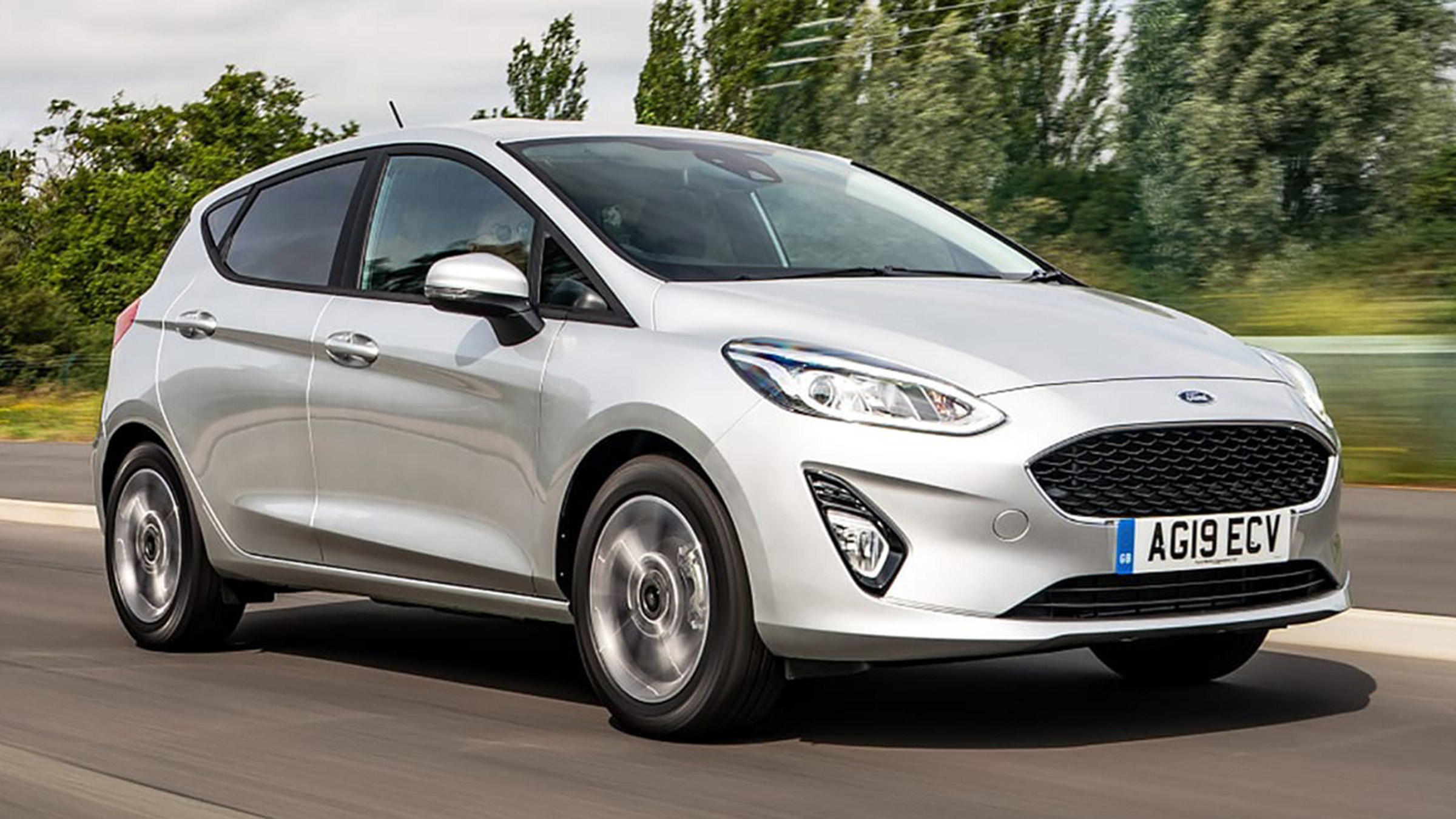 Best hatchbacks
It's the first car that Peugeot will use to move the brand upmarket, suggesting the Audi A3 and BMW 1 Series are the cars it's targeting with the new 308. Prices may rise over the current model as a result but are yet to be confirmed.
2021 Peugeot 308 styling
Peugeot has given its family hatchback a striking redesign to help it stand out in a competitive field. The front end features thin headlamp units (LED as standard), sharp hook-like daytime running lights and a wide grille that features an intricate pattern. The number plate has been moved to the lower air intake, so as not to disrupt the main front end design. The car is 20mm lower than the model it replaces and looks a lot leaner.
Around the back, thin tail-light clusters create the familiar 'claw-slash' look, and a strip of black plastic makes it look like one full-width piece. The fog lights and reverse lights are integrated with the rear bumper, which is painted black for a sporty look. This car is in the GT trim, which is Peugeot's equivalent to Ford's ST-Line and SEAT's FR specs.
Rumours suggest Peugeot is working on a more rugged-looking version, with plastic body cladding, roof bars and a slightly raised ride height. This would be in a similar vein to the Ford Focus Active and the newly launched DS 4 but, like those cars, four-wheel drive won't be fitted.
Interior
The new 308 is the latest Peugeot to benefit from a very distinctive interior. As before, the 10-inch i-Cockpit display is perched above the steering wheel and has a 3D design on GT spec and above. Infotainment functions are accessed through a 10-inch touchscreen, which has a panel of configurable touch-sensitive buttons below it. These can be shortcuts to the audio, navigation and telephone menus, for instance.
Depending on trim level, high-end materials like Nappa leather and Alcantara suede are available, as are massaging front seats and a heated steering wheel. The use of such materials shows that Peugeot is taking aim at more premium rivals and the 308 should attract those wanting all the latest tech too.
Technology
Connectivity is key in new cars and the Peugeot 308 has been future-proofed with a range of state-of-the-art features. There's wireless Apple CarPlay, the ability to connect two phones to the Bluetooth at the same time and an 'OK Peugeot' voice assistant, plus over-the-air software updates for the touchscreen and the ability to set eight different driver profiles.
A Drive Assist 2.0 pack (coming later in the year) gives 308 buyers a taste of semi-autonomous driving. It includes adaptive cruise control - with a stop-and-go function if you pick an automatic gearbox - and lane-keeping assistance, plus recommendations on speed, lane changes and cornering.
Other features include long-range blind-spot monitoring, a 360-degree camera, a heated windscreen, keyless entry and start, a reversing camera that cleans itself and a cabin filtration system.
Practicality
The current Peugeot 308 has a massive boot but that comes at the expense of rear legroom. This time around, those in the back of the 308 should have much more space, as the wheelbase (the distance between the front and rear wheels) is 55mm longer than before. Rear-seat passengers get their own air vents now too. Boot space is 412 litres, which is much less than the current car but still more than a Volkswagen Golf or Ford Focus. There's always the upcoming 308 SW estate if you need more boot space. It's worth noting that the plug-in hybrids are likely to have a smaller boot, but Peugeot hasn't provided exact figures yet.
Peugeot 308 plug-in hybrids
There are not one but two plug-in hybrid Peugeot 308 models. Both will be front-wheel drive, with one electric motor accompanying a 1.6-litre petrol engine. Together, the motor and engine produce either 178bhp or 222bhp, which will give brisk 0-62mph times and up to 37 miles of electric range between charges. It'll be more expensive than standard petrol versions, but will offer low running costs if you can take advantage of cheap electric tariffs. It'll also have low CO2 emissions, so company-car users will pay a lower rate of tax than on other models.
Peugeot also offers a 296bhp four-wheel-drive plug-in hybrid powertrain, with a second electric motor that's mounted on the rear axle. This version could be used for a hot Peugeot 308 GTi, if a version is being planned.
Engines
You'll still be able to choose from a variety of engines and powertrains in the new 308. A 1.2-litre petrol engine will offer 108bhp or 128bhp, while a single 1.5-litre diesel engine has 128bhp. The plug-in hybrids get an eight-speed automatic gearbox and this is an option on the 128bhp petrol - otherwise a six-speed manual is standard.
2021 Peugeot 308 SW estate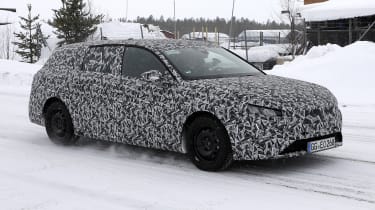 A new version of the Peugeot 308 SW estate was always likely and the spy shots provide the first good look at it. Given the fangs at the front, it could look very similar to the bigger Peugeot 508 SW. It could even beat the 508's luggage space because the existing 308 SW offers one of the biggest boots in the class and this new one should come with a few extra litres of space.
See where the Peugeot 308 SW features on our list of the best small estates.