Used Range Rover Evoque review: 2011 to 2018 (Mk1) - Running costs, MPG, CO2 emissions and insurance
The Range Rover Evoque is affordable to run by the brand's standards, but you should budget for repairs and maintenance
The two-wheel-drive Range Rover Evoque should be able to achieve fuel economy of more than 60mpg, although choosing this model means greatly reduced off-road ability. The petrol is the most expensive to run but even its running costs are affordable by Range Rover standards.
The Evoque's reputation for being a bit unreliable means that you should think about whether you can afford the costs of any potential issues. As Range Rover is a premium brand, costs are likely to be higher than for more mainstream models, plus there won't be any used models still on the market with a factory warranty still remaining.
How much do used Range Rover Evoques cost?
The Range Rover Evoque costs around the same as an equivalent BMW X3, and as you'd expect the older, pre-2015 facelift models are more affordable because they're not as desirable. You can check for up-to-date prices for used Evoque models on our sister site, Buyacar.
The most common engine you'll find is the TD4 diesel, which is a pretty good choice and comes with four-wheel drive. The Evoque Convertible is a bit more expensive than an equivalent five-door hard-top model, and considering it's a worse car overall (it's more uncomfortable and noisier inside) we reckon it's one to avoid.
The Evoque holds its value pretty well and newer models are still fairly expensive, so the best of both worlds is a 2015 or 2016 model with the newer engine but that has had time to shed more of its value.
What's it like for fuel economy, emissions and tax?
Fuel economy and CO2 emissions for the Evoque differ slightly depending on whether you go for the three-door Coupe or the slightly heavier five-door version.
For the most fuel-efficient Evoque possible, you'll need a three-door with the 148bhp 2.0-litre Ingenium diesel engine, which is claimed to return up to 67.3mpg (65.7mpg for the five-door). This engine is only available with front-wheel drive and a manual gearbox, and in the three-door Evoque, it emits 109g/km of CO2.
The more powerful 180bhp 2.0-litre diesel is only available with four-wheel drive, but opens up the option of manual or automatic transmission. With the manual, fuel economy is officially 58.9mpg for the five-door version, whereas with an automatic, it's 57.7mpg for the three-door and 55.4mpg for the five-door. The 237bhp diesel is automatic-only and returns up to 48.7mpg irrespective of body style.
Figures for the automatic-only 237bhp 2.0-litre petrol are considerably worse. This engine is only available with one trim level – HSE Dynamic Lux – and with five doors. It returns 38.7mpg with CO2 emissions of 165g/km. The same model, along with the range-topping Autobiography, can be fitted with a 286bhp version of this engine, which drops fuel economy further. The Evoque Convertible is heavy, so in all cases it's more expensive to run than a hard-top model with the same engine.
The Evoque will have a variable tax cost based on CO2 up until April 2017, when it changed to a fixed-rate £155 a year tax system for all models. Road tax will cost you £270 with the Si4 petrol engine, and £110-130 a year with the eD4 diesel. The TD4 and SD4 are both £145-210 a year depending on wheel size and model year, but note choosing an automatic SD4 will cost you £270 a year.
Partnership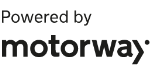 Need to sell your car?
Find your best offer from over 5,000+ dealers. It's that easy.
It's also worth remembering that while some of the older models have quite impressive fuel economy figures, the rating system for mpg changed while the Evoque was on sale and although later models might look worse for economy, in the real world they will likely be the same or better.
How much will it cost to insure?
The Range Rover Evoque is rather expensive to insure, as all models sit in a high insurance group. This is partly because there are no small-capacity engines but it's more about the costs of repair, which insurers have deemed to be fairly high and so have placed all models into higher groups.
The cheapest models to insure are the SD4 and eD4 diesel engines, which sit in groups 32-38 depending on trim level and whether you go for a manual, front-wheel drive car or a more costly automatic 4x4 model.
The 2.0-litre Si4 petrol engines sit in groups 39 and 40, which are pretty high up and will be costly to insure as well as being worse for fuel economy than the diesels.