Used Range Rover Evoque review: 2011 to 2018 (Mk1)
"The Range Rover Evoque is the smallest, most affordable car with a Range Rover badge, but may have some reliability issues"
Pros
Upmarket car, affordable price
Good to drive and luxurious
Five-door model is roomy enough
Cons
Reliability concerns and high cost of repair
Not the most economical SUV
Evoque derivatives not very practical
The Range Rover Evoque is the entry-level model in the upmarket brand's range, yet it's also the most popular car it has ever produced. There are loads for sale second-hand and it makes a luxurious, relatively practical and stylish family car.
However, it does not have a good reputation for reliability, so the affordable buying price needs to be considered alongside potentially high running costs. The engine range is decent and some versions are okay for fuel economy but it's not the best in this area either, so although the Evoque is an appealing model for many, you'll need to make sure you can afford it beyond the price you pay at a forecourt.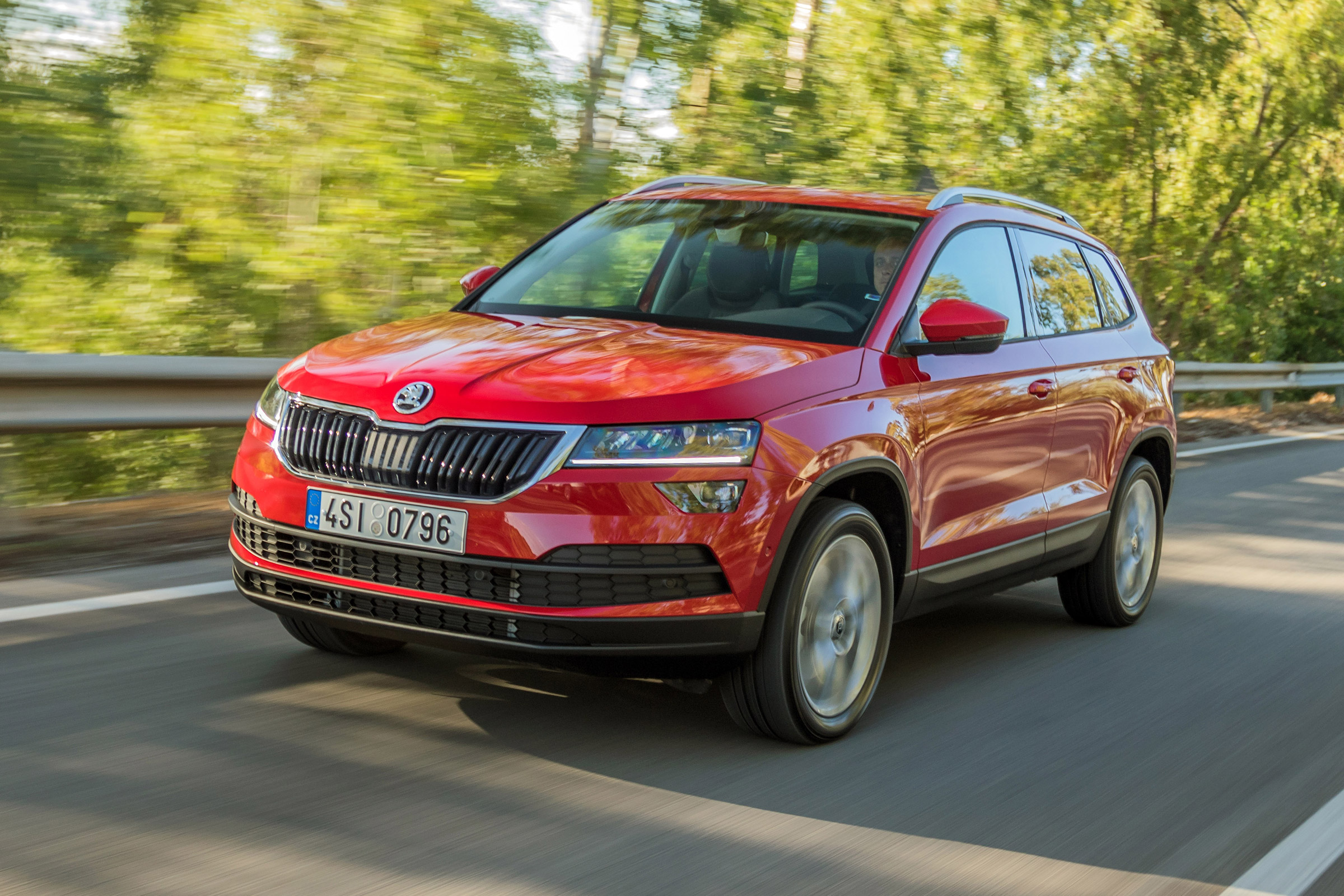 Top 10 best used SUVs 2022
The Range Rover Evoque is one of the most successful models that Land Rover has ever built. It offered the brand image and luxury that comes with the Range Rover badge but in a smaller, more affordable package that appealed to a wider range of buyers than ever before, and as a used buy it's even cheaper and potentially more appealing.
You can choose an Evoque in five-door and three-door 'coupe' forms, and there was even an Evoque Convertible. Being a Range Rover, four-wheel drive is available, but the front-wheel-drive versions are more economical and will suit anybody that doesn't need off-road capability, which is the majority of buyers.
The three-door version is unique in its class and given how restricted rear-seat access is, it's easy to see why three-door SUVs remain relatively rare. It's arguably more handsome than the five-door, though, with a look that closely resembles that of the Land Rover LRX concept car that got crowds talking before the Evoque was launched.
Rivals for the Evoque include the Audi Q3, BMW X3 and Mercedes GLA, plus there's the Porsche Macan if you have a higher budget. There aren't really any direct rivals for the three-door or convertible models, and they aren't all that common to find for sale either, proving that they are a niche model that won't have as much appeal as the five-door (so we'll be focused on that model for this buying guide).
The five-door is certainly easier to live with – its higher roofline allows more rear-seat headroom while a big boot rounds off a surprisingly practical package, although the narrow windows on all versions mean visibility from inside isn't the best.
What's the history of the Range Rover Evoque?
The Range Rover Evoque arrived in 2011, and it made quite a few waves. In fact our sister publication Auto Express awarded the car its Car of the Year award then, thanks to impressive comfort and handling, a quality interior and lots of equipment.
It launched in three- and five-door form, with 2.0-litre petrol and 2.2-litre diesel engines and either a manual or automatic gearbox. In 2013 the automatic gearbox was upgraded from an older six-speed unit to a more modern nine-speed gearbox. Almost all models are four-wheel-drive only, but there are some lower-powered Evoques with front-wheel drive that are more economical.
In 2015 this model was updated with new engines, more equipment and a slightly different exterior look. Following this in 2017 the Evoque Convertible was launched, a rare open-top SUV that's still an unusual choice today. In 2018 the current model arrived and replaced this Mk1 model.
Which is the best Range Rover Evoque to choose?
The best first-generation Evoques are the post-facelift models, built after the 2015 update. This is because the new 'Ingenium' engine range was quieter and more efficient. As long as you don't mind the 148bhp power figure, which is adequate if not the most punchy, the eD4 model with a 2.0-litre engine and front-wheel drive is our pick of the range. It's able to return more than 60mpg according to official figures, so it's the cheapest to run.
Many buyers chose high-spec HSE Dynamic versions when new but the lower-spec SE Tech trim is still pretty well equipped for the money. We'd try to go for a model with low miles rather than a higher trim level, because it reduces the chance of reliability issues during your ownership.
What are the alternatives?
There are plenty of rivals for the five-door version of the Range Rover Evoque. The most immediate alternatives include the Audi Q3, BMW X3 and Mercedes GLA, which are all upmarket, good-to-drive alternatives that can be found for around the same price as the Range Rover.
If you are looking at a more expensive, newer version of the Evoque then a Porsche Macan could be another alternative - it's pricey but a fantastic car if you love driving. At the other end of the market, there's the MINI Countryman, which is smaller but has a similar stylish image.
The three-door Evoque has fewer rivals, but one is the MINI Paceman, a three-door version of the Countryman. Then there's the Evoque Convertible, which has hardly any direct rivals. Convertible SUVs are still a niche, and so it's more of a rival for something like a Mercedes C-Class Cabriolet, as buyers are merely looking for a stylish open-top car rather than an SUV specifically.
Evoque Mk1 video reviews
Post-facelift
Pre-facelift
Evoque Convertible