Mercedes GLE Coupe SUV (2015-2018) - Engines, drive & performance
The GLE Coupe's diesel engine is the best all-rounder
Though the Mercedes GLE Coupe may look rather sportier than the regular GLE on which it was based, and its suspension may have been firmed up a little, the same bulky SUV still lies beneath the skin. As with all SUVs, the laws of physics remain very much in force and the GLE shouldn't be the first choice for anybody looking for a responsive, agile car.
All the engines offer more than enough power, and some enable the car to show straight-line speed of the supercar variety, but the GLE Coupe doesn't relish being thrown into corners.
AMG GLE 63 drivers may protest that their cars are capable of taking corners just as quickly as a Ford Focus RS or Volkswagen Golf R. This has less to do with a well-designed chassis, however, than with the huge grip provided by the massive – and expensive – low-profile tyres on huge alloy wheels. At the same time, the tyres are to blame for the GLE Coupe's ride, which certainly doesn't offer the last word in comfort.
Some of the sting is taken out by the standard AIRMATIC air suspension system, the GLE 63 version of which is specially tweaked. This has a comfort mode to enhance smoothness, and this is generally quite good at soaking up road surface irregularities, but it can't address bigger shocks, such as potholes, which would be dissipated more effectively with higher-profile tyres on smaller wheels.
Selecting Comfort mode does give the suspension a more absorbent feel but also introduces a little more body lean in corners, giving the handling a wayward, loose feel. Ultimately, with a car weighing upwards of 2,200kg, there will always be compromises and a firm ride is the inevitable consequence of permitting the GLE Coupe to handle in the sporty manner its looks suggest.
An excellent nine-speed automatic gearbox is standard on all models apart from the GLE 63, which has seven gears. Both versions are smooth and quick in operation – after initially putting the car in gear using a steering column stalk you can treat it as any other automatic or make manual gear changes using the wheel-mounted paddles.
Mercedes GLE Coupe diesel engines
The 3.0-litre diesel 350d is our favourite model in the GLE Coupe range. More important than its 255bhp is the huge amount of effortless pulling power it offers from low revs, which makes it GLE relaxing to drive, never feeling strained. It will also respond eagerly when you put your foot down, getting from 0-62mph in just 7.0 seconds. With performance like this allied to superior economy, it's difficult to see why anybody needs the petrol models.
Petrol engines
Petrol choices are limited to the two AMG-badged models. In some ways the AMG GLE 43 is a harder sell than the range-topping AMG GLE 63. Its turbocharged 3.0-litre V6 engine produces 362bhp and can accelerate it from 0-62mph in 5.7 seconds, but while this is fast enough for many, it still lags behind the 4.2 seconds of the GLE 63 with its hand-built AMG V8.
Partnership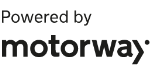 Need to sell your car?
Find your best offer from over 5,000+ dealers. It's that easy.
The AMG GLE 43 doesn't make the outrageous, dragster-style noise that the AMG GLE 63 does, either; in fact it's rather quiet and understated when you accelerate. This is no bad thing for those who enjoy a quiet car, but you might as well choose the 350d diesel, which is quiet, too, and the noise it does make is actually more appealing and characterful.
Central to the appeal of the AMG GLE 63 is its unadulterated excess. It simply makes no sense whatsoever – nobody needs an SUV-type car which can sprint from 0-62mph in 4.2 seconds while emitting a furious V8 war cry – but it does make a thoroughly entertaining spectacle and is much loved for that reason. It's a car you buy 'because you can', not because you need it.