Smart EQ ForTwo hatchback review
"If you're a member of the small audience the Smart EQ ForTwo is aimed at, you'll find it an appealing and competent car"
Pros
Costs almost nothing to run
Characterful design
Great around town
Cons
Shorter range than most electric cars
Dated infotainment
Noisy at speed
While electric cars are getting bigger and more luxurious, the Smart EQ ForTwo reminds us why they first started appearing as smaller models: it's agile, brisk and almost the ideal car around town. A makeover for 2020 saw the electric Smart car fitted with a new front bumper and grille in body colour, along with new exterior lighting and some tweaks inside. At the same time, Smart became an electric-only brand, but we would have liked to see their electric powertrain improved.
The EQ ForTwo has a range of up to 81 miles, which is one of the lowest range estimates of any new electric car. But it's a city car first and foremost, and people who rarely stray out of city limits won't need much more than this. It feels a little out of its depth on motorways and dual-carriageways but, as an urban companion, it's perfect – assuming you've got somewhere to park it and charge it up. In town it feels far nippier than its 11.6-second 0-62mph-time suggests, with instant zip allowing it to dash into gaps and away from lights. It takes around three-and-a-quarter hours to charge using a 7kW wallbox, which is the upside of its small battery - many electric cars need a whole night to recharge.
The EQ ForTwo competes with other small battery-powered cars like the Volkswagen e-up!, Fiat 500 and supermini-sized Renault Zoe. The update to the VW Group's trio of electric city cars has boosted their range to double that of the Smart, making them stiff competition - especially given how close in price they are to the Smart. Similarly, the fact the EQ ForTwo can only seat two definitely counts against it, but there's no denying its charm as a second car solely for use around town.
It's joined in the Smart range by an electric EQ ForTwo Cabriolet, as well as an EQ version of the larger, four-seat Smart ForFour. The ForFour is actually harder to recommend, because it's cramped in the back and offers even fewer miles on a charge.
Smart is launching its new #1 SUV later in 2022, and it's tasked with reinventing the brand somewhat - both in terms of its naming strategy and its design. The creator of the Smart #1 crossover said the new cars will be "cool, sexy and grown-up" rather than "cute and playful". The Smart EQ ForTwo will be replaced in the next couple of years, with its successor hopefully getting a slightly longer range.
Range, charging & running costs
Like most electric cars, the Smart EQ ForTwo is very easy on the wallet
The EQ ForTwo is quite expensive for a city car, with prices starting from around £20,000 after the plug-in car grant. Once you've got it home, running costs are very low indeed. Road tax is free for electric cars with zero emissions, while the EQ ForTwo qualifies for the lowest Benefit-in-Kind rating, making it particularly attractive for business buyers. It's exempt from the London Congestion Charge, along with other low-emissions zones cropping up in cities across the UK and Europe.
You'll have to pay for the electricity its batteries use, but expect a full recharge to set you back a few pounds, which isn't bad for up to 83 miles worth of travel for two people. Just remember that you'll need to recharge more often in colder weather, like pretty much every electric car. A home wallbox will be the cheapest way to recharge, but you can also top up at public chargers when you're out and about.
Partnership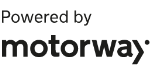 Need to sell your car?
Find your best offer from over 5,000+ dealers. It's that easy.
The biggest issue is practicality, not to do with size or range: as a town car, the EQ ForTwo works best if you're able to charge it up at home. That's not a problem if you've a driveway or an allocated parking space in your block of flats (complete with a power socket), but more problematic if you park on the street, as trailing a cable across the pavement is a bad idea. Some councils have started installing EV chargers in lamp posts and bollards.
Topping up the Smart's battery pack from 10 to 80% can take as little as 40 minutes using a 22kW fast-charger, extending to just over three hours if you use a conventional 7kW wallbox. Plug the EQ ForTwo into a domestic socket and the same charge will take up to six hours.
Electric motor, drive & performance
The Smart EQ ForTwo is at its best around town
Because electric cars don't use a conventional gearbox, putting your foot down in the Smart EQ ForTwo causes its power to arrive instantly in a smooth wave. With a 0-62mph time of 11.6 seconds, it may not sound quick, but up to 40mph acceleration is pleasingly brisk, making nipping in and out of city traffic a doddle. Its 6.95-metre turning circle is also a big advantage, beating even a London taxi and making it possible to U-turn in almost any street. The suspension is also impressive, as it absorbs pitted tarmac and potholes well.
The news is a little less encouraging outside of town, where wind and road noise make more of an impact than we'd like – but that's partly because the ForTwo's motor is almost silent, so everything else sounds loud in comparison. With a top speed of 80mph, the ForTwo is certainly capable of venturing out into the wider world, but its acceleration is less impressive past 40mph and your range will tumble quickly at speed. Journeys like this are by no means a relaxing experience. The EQ ForTwo isn't really designed for long motorway slogs, so these shortcomings can be reasonably overlooked.
Interior & comfort
The Smart EQ ForTwo has the same funky and modern interior as its petrol-powered counterpart
Step inside the Smart EQ ForTwo and you're greeted with a pleasingly distinctive dashboard. There's a natty pod-like dial perched above the steering wheel displaying the battery status, and the 2020 facelift brings a new centre console with an extra pair of cupholders and a tray for smartphones. Considering how small the car is, the decision to fit a large gear stick is a little odd, as it robs precious interior space compared to a smaller gear selector dial or switch.
The infotainment screen is fitted as standard, and offers Android Auto and Apple CarPlay if you'd rather use your phone's apps than Smart's system. A further colour screen rests inside the speedometer, providing supplementary information about how efficiently you're making use of the power pack.
Interior quality is generally strong and even if a few scratchy plastics have found their way inside, that's understandable at this price point. Every EQ ForTwo is fitted with LED running lights, programmable climate control (so the car is at the desired temperature when you get in) and a smartphone app enabling you to monitor the car's charging and battery status remotely. The cheapest ForTwo also features big-car features like heated seats, a heated steering wheel, a rear-view camera and a panoramic sunroof, so the equipment list is impressive.
Exclusive adds LED headlights and auto lights and wipers, while the now-withdrawn Brabus line adds a sportier appearance (but no extra power) from the long-time Mercedes tuners. If you really want to make a statement, find a second-hand Bluedawn edition with its 10-spoke 16-inch alloy wheels, an even racier look and standard matte blue paint.
Practicality & boot space
As long as you're happy only having two seats, the Smart EQ ForTwo is pretty practical
As a two-seater city car, the Smart EQ ForTwo is hardly going to be the first choice for big families, but it's reasonably useable. Visibility is good thanks to the high driving position and this combines with wide-opening doors to make access excellent. ISOFIX child-seat points are fitted on the passenger seat, so the Smart could work for cross-town trips to school or nursery - but only for one child, obviously.
You can also make use of the small size to pull Smart's original trick: parking lengthways in a parallel parking bay. This either frees up more room for other cars or lets you squeeze into gaps that no other car could make use of.
Boot space is decent for a car of this size, with 260-340 litres on offer depending on whether you load to the roof or the parcel shelf. In comparison the Volkswagen e-up! has a 251-litre boot - and can also seat four people.
Reliability & safety
The Smart EQ ForTwo feels well built
Despite being part-owned by Mercedes, Smart is a bit of a niche manufacturer and neither it nor its cars feature in our Driver Power customer satisfaction survey in the last few years. Those Mercedes roots should add reassurance, though, and everything inside the EQ ForTwo feels robust and thoroughly engineered – the odd bit of scratchy plastic aside.
As the EQ is structurally identical to the now discontinued petrol ForTwo, that car's four-star (out of five) safety rating from Euro NCAP also applies here. Euro NCAP's tests have been toughened up in the past few years, so quite a few cars are now getting four stars; 82% adult and 80% child occupant ratings mean you can rest easy in the EQ ForTwo, however.
Safety features include front and side airbags, ABS, Active Brake Assist (an automatic emergency braking system), crosswind assist, an electronic stability programme (ESP) and tyre-pressure monitoring.