Used car price guides: how much is my car worth?
Our car price guide will help you get a fair valuation for your car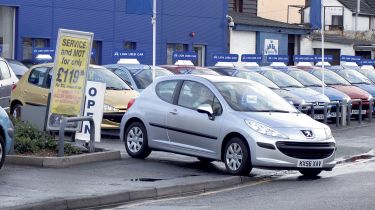 Knowing exactly how much your car is worth is a basic starting point you're planning to sell it. Establishing the value of your car allows you to set a fair price and decide with confidence how much less than the price you're willing to accept if a potential buyer wants to negotiate or haggle.
Naturally, a buyer doesn't want to pay over the odds and a seller always wants to get the most they can for their car, but a fair and accurate valuation is in the interest of both parties. A car on the market for an unrealistic price is unlikely to get much interest or will, at the very least, take longer to sell, while too low a price will put some buyers off for other reasons and leave the seller unnecessarily out of pocket.
Best used cars you can buy today
Finding an exact price for a used car can be difficult because it's very unlikely that two used cars will ever be exactly alike. Every used car has completed its own individual journeys, has its own service history, total mileage and, potentially, set of previous owners. If you're thinking of selling your car, our guide aims to explain how to get the best deal by setting an accurate price.
How much is my car worth?
Setting a competitive asking price, one that ensures the car sells but at a price that's fair to you, is key. If your price is too high, you'll discourage buyers; too low, and it may raise suspicions.
It's a difficult balancing act made harder by the fact that you must consider three key variables when setting your price: the vehicle's age, mileage and condition. In addition, depending on what type of car it is, an automatic gearbox or a diesel engine, for example, may either boost or reduce its value. Those extras are desirable on a BMW 5 Series saloon, but less so on a small runabout such as a Ford Fiesta.
Then there's the region of the country to consider. In the south, used car prices tend to be higher than in the north. To some extent, the time of year has an effect, too, with convertibles fetching more money in spring and SUVs more in autumn and winter.
Optional extras can have an effect on price, too, depending on the type of car they're fitted to. Some are more desirable than others, however – to learn more about how options can affect prices, see our guide to optional equipment.
A car sold by a dealer will be more expensive than one sold by a private individual, so bear that in mind when setting your price. A dealer has many more costs including VAT on their profit, refurbishment expenses and overheads to consider. Cars sold from dealerships also often come with extra perks like a warranty or a fresh MoT. People accept this and will pay a dealer's higher price.
Using the used-car price guides
There are several used-car price guides you can refer to for pricing information. The most famous are Glass's and the CAP Black Book. These are favoured by the motor trade, but Google 'used car price guides' and you'll find plenty more.
Many charge for the information, so contact them armed with your car's registration number, make, model, age, mileage and a knowledge of its general condition. All being well, you'll be presented with up to four valuations:
Dealer price – The price of the car at a dealer.
Private sale – The price of the car when offered by a private seller.
Part-exchange value – What a dealer will offer you for your car if you want to trade it in against one they're selling. Bear in mind the profit a dealer has in their car and how keen they are to sell it. This will determine what they offer you for your car. But it's a good guide to what you can expect.
The trade price – This is what you can expect to get for your car if you just sell it to the dealer. It's what they'd expect to pay for it were they to buy it in the trade.
Remember, these are just guide prices and open to interpretation. They're no reliable indicator of condition, either, so if you're serious, have the car's history checked and if it stacks up, have the vehicle inspected.
How to get a free valuation
You don't have to pay for a valuation. Instead, check the classifieds to see what a similar car to yours is being advertised for. Some sites will value your car for free in return for personal information (name and email address, for example), which you may or may not be happy to provide.
Some classified sites will suggest an asking price for your car if you intend to sell it. It's all useful data that can help inform your selling price.
When pricing your car, remember that some sites set price bands for people to search. This means that if you set your price just above £6,000 for example, it won't be seen by anyone looking in the 'up to £6,000' bracket, but will be among the first to be seen by those looking at spending £6,000 and more.
How to price an older car
Most price guides don't give valuations for cars older than 10 years. It's not surprising, since cars of that age can vary so much in mileage and condition that any guidance can only be very general.
Buyers of older cars tend to fall into two kinds: those looking for a specific make and model at a particular price, and those who care only that the car is suitable and the right price. If you fall into the latter camp, look at as many cars as you can and buy the best condition you can afford.
Many cheap cars and so-called bargains may be described as 'Cat C' or 'Cat D' (or 'Cat N' and 'Cat S', more recently). These are terms for varying degrees of insurance write-off. Fortunately, they're the less serious kind, but could still require work and may be difficult to insure. See our guide to write-offs including Cat D and Cat C cars for more.
Pricing a classic car
Generally, a car older than 25 years is regarded as a classic. If it's still attracting a following at this age, there'll be a loyal band of experts who'll help you find out a fair price, whether you're buying or selling.
Condition is far more important than age or mileage with classics. Originality can be important on some cars, too, as well as history and provenance. On the other hand, a car that has been restored using non-original parts can be worth a lot less, because enthusiasts attach a lot of value to authenticity.
If you're looking to sell your car, read our handy guide so that you can safely sell a car at the best price.
New 2020 Kia Stonic SUV: prices and specs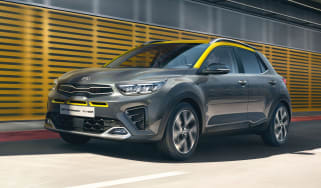 New 2020 Kia Stonic SUV: prices and specs
Updated Peugeot 5008 starts at £29,585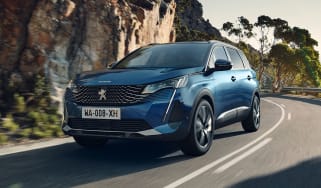 Updated Peugeot 5008 starts at £29,585
Cupra Formentor SUV review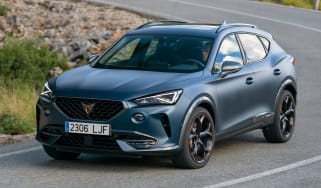 Cupra Formentor SUV review