Used Audi A3 buying guide: 2012-present (Mk3)
The third generation of Audi A3 is a stylish and upmarket hatchback that appeals to a broad audience thanks to its great image
While some detractors may argue the Audi A3 is nothing more than a Volkswagen Golf with an inflated price tag, closer inspection shows you get what you pay for. Rather like a tailored suit, the interior is not only cut from finer cloth – owners were also offered more scope for personalisation.
It's just as logically laid-out as the Golf inside, but feels more like a downsized executive car. This theme continues outside, where the A3 has sharp lines and the same large grille as Audi's luxury models. Practicality isn't an issue, either, with five seats fitted in the three-door, five-door (known as the A3 Sportback) and saloon, while the A3 Cabriolet can seat four.
On the open road, the A3 isn't quite as exciting to drive as the rear-wheel-drive BMW 1 Series, but it offers impressive refinement and comfort for longer journeys, while inspiring confidence on twisty roads. Overall, the A3 is a better driver's car than the Volvo V40, while its wide variations should help it appeal to a broader audience than the Mercedes A-Class.
First launched in 2012, the Mk3 Audi A3 has aged well, with a recent mid-life facelift subtly updating its looks and enhancing its infotainment and safety technology.
About the Audi A3
Along with the regular A3 line-up, there are two high-performance models called the S3 and RS3, costing around £10,000 and £20,000 more than the standard model respectively. This might sound extortionate, but their performance is elevated to an extent that many sports cars struggle to match. At the opposite end of the spectrum, the Audi A3 Sportback e-tron is a plug-in hybrid that can return up to 166mpg.
Most A3 customers choose a more conventional engine, though, and the standard range offered is impressive. A 1.2-litre petrol kicks off proceedings, followed by 1.4, 1.8 and 2.0-litre petrols; all using turbocharging to improve performance. The 1.2-litre is reasonably nippy, but the 1.4-litre is the petrol to go for, particularly if you can stretch to a later model: in 2013, the 1.4-litre petrol received an extra helping of power (to 148bhp) and got Audi's 'cylinder-on-demand' system, which shuts down half the engine to save fuel during light cruising. A three-cylinder 1.0-litre petrol engine joined the A3 range recently, but this is too new to feature in many secondhand cars for now.
The A3 is most commonly found with a diesel engine, though. The entry-level 104bhp 1.6-litre is impressively economical, but the 2.0-litre diesel (which originally came with 138 or 168bhp) makes the A3 more relaxing to drive, as you won't need to spend so much time changing gear or revving the engine to make progress. The 2.0-litre diesels were boosted to 148 and 181bhp in 2013.
Audi's quattro four-wheel-drive system was offered with the 1.8 and 2.0-litre petrol engines and the more powerful 2.0-litre diesel – although most A3s are front-wheel drive. Quattro A3s are more expensive on the secondhand market and about 10% less economical, but some prefer the extra grip they offer and feel the quattro system improves the A3's handling. Audi offered a six-speed manual or its automatic S tronic gearbox across the range; both are slick and smooth to use.
Partnership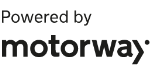 Need to sell your car?
Find your best offer from over 5,000+ dealers. It's that easy.
Early cars were available in SE, Sport and S line trim levels, while the current A3 range comprises SE, SE Technik Sport and S line Nav specifications.
Best Audi A3 version
You'll find there's a greater choice of diesel A3s on the secondhand market, so we recommend you go for one of these. The petrols are commendable, too, and some will be cheaper than the diesels, however the diesels have attractive running costs and you can afford to be a little more picky thanks to the greater choice out there.
Entry-level SE trim has all the equipment you could want, coming with alloy wheels, a 5.8-inch infotainment display, Bluetooth, ISOFIX child-seat fixings, electric mirrors, a multifunction steering wheel and electric windows. The 1.6-litre TDI diesel mixes performance and efficiency very well, making it a sensible choice. The three-door version looks good, but a five-door Sportback version will appeal more to family buyers, because it's much easier to access the back seats.
If you want a sleeker-looking A3, we recommend the A3 S line. It's been a very popular choice with UK buyers, so there are lots to choose from on the secondhand market. It comes with more kit than the SE and Sport, as well as sporty add-ons like larger alloy wheels and a bodykit. Be mindful of the fact that the suspension is stiffer than other models', unless the original owner selected the free-of-charge SE suspension instead.
Running costs
If you want the lowest running costs with your A3, go for the 1.6-litre TDI. Audi claims it's capable of more than 70mpg and, with CO2 emissions of just 99g/km on some models, tax is free for cars first registered before April 2017. There's an even more efficient A3 Ultra, too, which emits 89g/km and returns up to a claimed 83mpg. You'll pay much more in tax for petrol models, although the less powerful engines have fuel-economy figures that aren't far off some of the diesels.
Audis are desirable, so insurance premiums will be slightly higher than less prestigious rivals like the VW Golf and Peugeot 308, however the higher price you pay for an A3 is reflected in strong residual values. It'll retain its value better than most other cars in its class.
In terms of servicing, all A3s come with a variable servicing system, which can allow you to go for up to 19,000 miles or two years between services, depending on how you drive. Audi offers fixed price servicing for A3s over three years old, with minor services costing £164 for engines up to 2.0 litres in size (£199 for larger engines) or £319 for a major service (increasing to £399 for over 2.0 litres).
As with many other cars in the VW Group, diesel Audi A3s and the performance S3 have a timing belt that needs to be replaced every five years or 75,000 miles. This isn't cheap, costing around £600 to £900 (including water pump replacement), but it'll cost an awful lot more if it snaps and you have to replace the whole engine! The air-conditioning system needs to be serviced every couple of years to keep it fresh, costing about £80 at an Audi dealer.
Audi A3: what to look out for
Previous generations of the A3 were the subject of quite a few manufacturer recalls between them, but the current A3 reassuringly hasn't had any recalls issued yet. It has, however, been caught up in the VW emissions scandal, so it's important to check whether a car you might be buying is going to need some work done on it at some point as part of this.
Some A3 owners have reported problems with leaking water pumps – check this by looking for puddles under the car – while the pop-up screen for the infotainment system can sometimes creak when it rises in and out of the dash. This could either need lubrication or replacement altogether.
Other than these, the A3 should prove to be a reliable car to own. It debuted in our 2014 Driver Power customer satisfaction survey in 16th place, and then came in 27th in 2015. In the 2016 survey, it fell to 47th place, but owners still rate it highly for build quality.
Should I buy one?
The Audi A3 is a car we recommend to buy new, so we can recommend it on the used market, too. It's one of our favourite premium hatchbacks and, while it costs more to buy than some of its rivals, it looks great, is practical, is cheap to run and should prove pretty reliable, while its premium image will appeal to many. What boosts its desirability is that you can choose from a wide range of engines, trims and bodystyles.