Used Audi A3 review: 2012 to 2020 (Mk3)
"The Audi A3 is a practical and upmarket small family car with a superb interior and some efficient engines to choose from"
Pros
Comfortable and easy to drive
Excellent interior
Efficient engines
Cons
Not the best value for money
Rivals are better to drive
Drab low-spec versions
The Audi A3 is a good all-round choice if you're after an upmarket family car. It's fairly compact but still has lots of room inside, and the pleasant cabin has plenty of equipment. It's also available with a range of excellent engines, from quiet petrol models to efficient diesels. The Audi A3 isn't the best value for money, because a Volkswagen Golf does almost everything just as well for less money, but the A3's upmarket image will appeal to plenty of potential buyers.
The Audi A3 is a family car that's about the same size and shape as a VW Golf, and even comes with many of the same engines, but the Audi is more upmarket, thanks to its premium interior, smart exterior looks and higher price.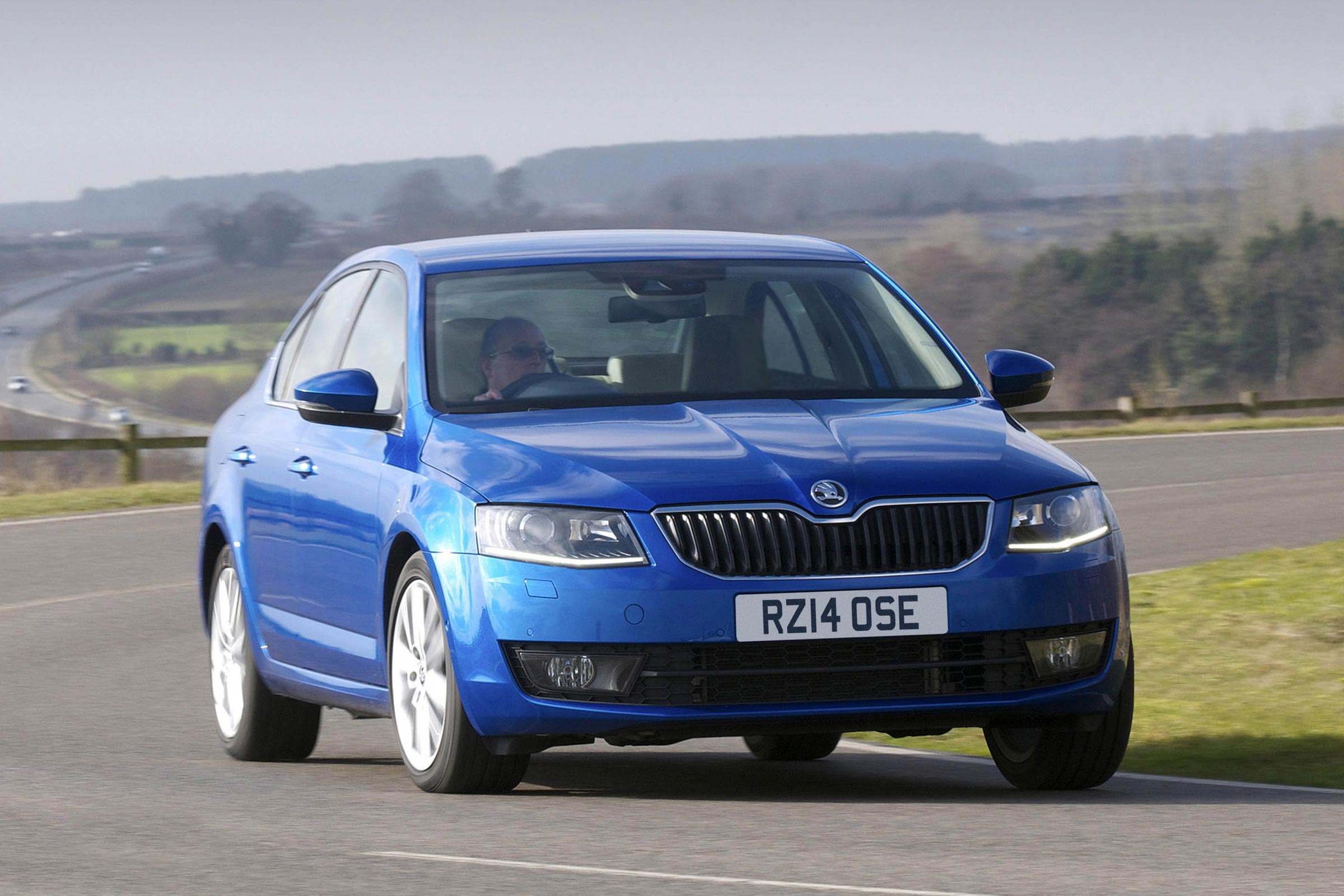 Top 10 best used hatchbacks 2022
The A3 feels a bit like a downsized executive car when you step inside. This theme continues outside, where the A3 has sharp lines and the same large grille as Audi's luxury models. Practicality isn't an issue, either, with five seats fitted in the three-door, five-door (known as the A3 Sportback) and saloon, while the A3 Cabriolet can seat four.
On the open road, the third-generation A3 isn't quite as exciting to drive as the rear-wheel-drive Mk2 BMW 1 Series, but it offers impressive refinement and comfort for longer journeys, while inspiring confidence on twisty roads. Overall, the A3 is a better driver's car than the Volvo V40, while its wide variations should help it appeal to a broader audience than the Mercedes A-Class.
What's the history of the Audi A3?
The first Audi A3 arrived in 1996, and was available as a three-door or five-door hatchback. It was popular, but you'll see more second-generation models on UK roads these days, since this 2003 model was better to drive and looked more upmarket. This model was updated in 2008, but it was replaced in 2012 by the model we're focusing on in this article: the Mk3.
Early cars were available in SE, Sport and S line trim levels, but the A3 range was updated in 2016 and those changed to SE, SE Technik Sport and S line Nav specifications. There are 1.6 and 2.0-litre diesels or 1.2, 1.4, 1.8 and 2.0-litre petrol engine options. Later on, the 1.2 and 1.4 models were replaced by 1.0 and 1.5-litre engines respectively, and a plug-in hybrid model was added.
In 2020, the Mk4 A3 was launched, and this model is still on sale as a new car at present. Over the years, the A3 has always been closely linked to the VW Golf of the same era, as the models share a lot of parts, including the engine range.
Which is the best Audi A3 to choose?
Most A3 customers will want a small petrol model. The 1.2-litre model is the entry-point, followed by 1.4, 1.8 and 2.0-litre petrols; all use turbocharging to improve performance. The 1.2-litre is reasonably nippy, but the 1.4-litre is the petrol to go for, particularly if you can stretch to a later model: in 2013, the 1.4-litre petrol received an extra helping of power (to 148bhp) and got Audi's cylinder-on-demand system, which shuts down half the engine to save fuel during light cruising. 
A three-cylinder 1.0-litre petrol engine joined the A3 range towards the end of the production run, and offers a good balance of performance and economy. Likewise, the 1.4-litre engine was replaced by a 1.5-litre motor that was more efficient. This is probably the best all-round choice, although a diesel will suit some buyers.
The entry-level 1.6-litre is impressively economical, but the 2.0-litre diesel makes the A3 more relaxing to drive, as you won't need to spend so much time changing gear or revving the engine to make progress. There is also a plug-in hybrid model called the e-tron, which could be really cheap to run if you can plug it in regularly, but it's a bit pricey.
Four-wheel-drive A3s are more expensive on the secondhand market and about 10 per cent less economical, but some prefer the extra grip they offer and feel the quattro all-wheel drive system improves the A3's handling. Audi offered a six-speed manual or its automatic S tronic gearbox across the range; both are slick and smooth to use.
What are the alternatives? 
Audi's compact hatchback competes against the BMW 1 Series and Mercedes A-Class, as well as more mainstream models such as the Ford Focus and Volkswagen Golf. It maintains an upmarket image, despite being closely related to the less expensive Golf of the same era, so it's not the best value for money, but is appreciably higher-quality inside than the VW.
Other more upmarket models in this class include the Lexus CT200h and Volvo V40, which are perhaps more appealing on the used market than they were when new. The A3 also comes in a four-door saloon and two-door convertible bodystyles, which means there are rivals such as the BMW 2 Series Convertible and Mercedes CLA to consider as well.
Along with the regular A3 line-up, there are two high-performance models called the S3 and RS3, and they are rivals for the VW Golf GTI and the Mercedes-AMG A 45 respectively.
Mk3 Audi A3 video reviews
Audi A3 Sportback Mk3 review
Audi A3 hatchback Mk3 review
Audi A3 hatchback Mk3 (facelift) review
Audi A3 saloon Mk3 review
Audi A3 Sportback Mk3 (facelift) review
Audi A3 e-tron plugin hybrid Mk3 review
Audi A3 Cabriolet Mk3 review
Audi RS3 Sportback Mk3 review
Audi RS3 Sportback (facelift) Mk3 review