Used Fiat 500 buying guide: 2008-present (Mk1)
The Fiat 500 proved retro looks can go down a storm with buyers, so there are plenty to choose from on dealer forecourts
The Fiat 500 proved a smash hit when it was reborn in 2008, with all the styling appeal of the iconic original wrapped up in a modern package. It has often appeared near the top of sales charts and more than 100,000 customers have taken delivery of a Fiat 500 in Britain alone.
About the Fiat 500
It seems buyers were crying out for a chic city car and the Fiat 500 was far more successful than the Ford Ka, which shares its underpinnings but had more conventional looks. The 500 also pulled off the trick of appealing to a wide audience, being more affordable than other retro models like the Volkswagen Beetle and MINI hatchback, while exuding more character than city cars like the Skoda Citigo, Citroen C1 and Renault Twingo.
In a trend pioneered by MINI, Fiat also gave 500 owners a huge amount of choice to personalise their new car with bright paint colours, alloy wheels and trim highlights. If this wasn't enough, the addition of decals and accessories could make the 500 stand out even more, so it's important to know what's fitted to the Fiat 500 you're interested in buying. You might also want to seek out the Fiat 500C, with a canvas panoramic sunroof that opens down to the bootlid, rather like the one on the DS 3 Cabrio.
On the 500's arrival, there were 1.2 and 1.4-litre petrol engines to choose from, as well as a 1.3-litre diesel. During 2009, Fiat added a 1.2-litre fitted with a fuel-saving stop-start system, along with a 1.4-litre turbocharged petrol with 135bhp in the Abarth hot-hatchback version.
In 2010, a 0.9-litre TwinAir petrol engine arrived, getting its name from its two-cylinder layout. Despite its small size, power was an impressive 95bhp and an even more powerful version arrived in 2014. Also in 2010, the 1.3-litre Multijet diesel was given a power boost to 95bhp.
Standard trim levels have always included Pop, Lounge and Sport, however Fiat has added numerous special editions and collaboration models since the 500 launched, so there's a huge amount of choice, and it's important to check exactly what kit comes with each version. For example, the recent 500 S added fairly substantial changes, including a bodykit and sporty interior add-ons.
Collaborations include the 500 by Diesel, 500 by Gucci and 500 GQ edition, all with unique specifications, paint jobs and kit. Fiat also played to its heritage with the 500 Colour Therapy range, with colours and wheels directly inspired by the style of the seventies.
In 2015, the Fiat 500 received a mid-life facelift, with trim updates and new exterior styling, including redesigned headlights and bumpers, but it still looks similar to the original, even with 1,800 changes according to Fiat.
Best Fiat 500 version
Special-edition and high-spec Fiat 500 models are sure to be desirable for many buyers, but they can cost a lot more than regular models. Even the entry-level 500 Pop has electric windows and key fob locking, while air-conditioning, Bluetooth and alloy wheels are available with the Sport and Lounge.
Used buyers can get a lot of 500 for their money, so we'd recommend avoiding the Pop and going for a Lounge or Sport model, which may be fitted with a sunroof and tinted rear windows, along with any options chosen by the first owner. As long as they fit your personal taste, it's even easy to find plenty of cars with decals, bright colours and upgraded wheels.
The 1.4-litre petrol is the best engine to go for if you're looking at early 500s, being much livelier than the 1.2-litre, which quickly feels out of its depth if you leave city streets. The TwinAir engines make a raspy noise, which suits the character of the car, but they also thrive on revs, so it's difficult to get anywhere close to the claimed fuel-economy figures.
The TwinAir does offer sprightly performance, but if you're after a long-distance car or plan on driving lots of miles each year, the diesel is the best option, with superior economy, even if it's not as much fun as the petrols.
Running costs
TwinAir models registered before April 2017 are tax-exempt, with emissions of less than 100g/km of CO2, while the 1.2-litre costs £30 a year and the 1.4-litre petrol £135 a year. At opposite extremes, the 1.3-litre diesel has the best fuel economy in the range (around 70mpg) and costs £20 to tax annually, while the Abarth model is the most expensive, with a £190 tax bill every 12 months.
On paper, the TwinAir engine's claimed 68mpg looks very impressive, but it's unlikely you'll achieve it in reality, because the engine needs working hard. Drive gently and the 1.2 and 1.4-litre will manage between 40 and 55mpg.
The Fiat 500 requires fairly infrequent maintenance, with services every 18,000 miles or two years, or customers can choose an annual service for cars with an annual mileage of less than 9,000 miles. It's important to check which service is due next, as they can be costly.
Costing around £270, the first and third are cheapest, but still quite pricey for a city car, while the second is about £500 and the fourth is most expensive, because with a new cambelt required, you're looking at an eye-watering £700 bill.
Other costs to consider include an air-conditioning refresh every three years and the brake fluid, which will need draining and topping up every couple of years.
Fiat 500: what to look out for
The Fiat 500 has a somewhat turbulent record in our Driver Power surveys, finishing 87th out of 150 models in 2015, 142nd in 2013 and failing to make the top 150 in 2016. Luggage space, build quality and reliability were worries for owners and the 500 has been subject to a number of recalls.
Dating back to 2009, there were recalls to rectify issues with the rear brakes and, only the next year there were recalls for the steering and airbags. The brakes were the subject of another recall in 2012, while the fuel system was a problem again in 2014. Most recently, in 2015, the 500 was recalled for potential seatbelt anchoring issues, so it's important to ensure all remedial work has been carried out when buying a used 500.
With most Fiat 500s spending their lives in town, inspect the wheels for signs of heavy kerbing, which could indicate the car's tracking is off, leading to uneven tyre wear. Also, ensure the clutch and brakes operate as you'd expect, as a lot of Fiat 500s are used by driving schools and learner drivers. If the handling feels overly twitchy or the ride is poor, check the tyres aren't over-inflated.
Should I buy one?
Buy a Fiat 500 with your eyes open: ensure it has had any recall work done, that it hasn't been abused and is in great condition and you'll be getting a fantastic city car. Of course, this is made simpler by the abundance of used examples available, and thanks to looks that have barely dated along with its infectious character and low running costs, the 500 can be a great used buy.
Special edition cars: the best, worst and weirdest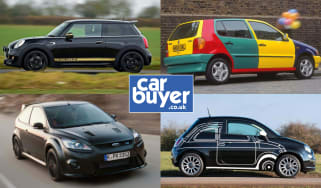 Special edition cars: the best, worst and weirdest
2020 Fiat 500 EV starts from £19,995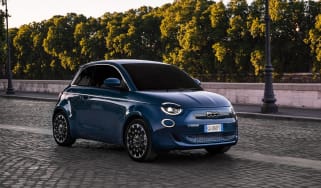 2020 Fiat 500 EV starts from £19,995
Cupra Formentor SUV review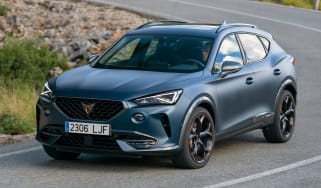 Cupra Formentor SUV review
2020 Volkswagen ID.3 hatchback: base model starts at under £30k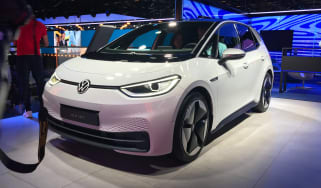 2020 Volkswagen ID.3 hatchback: base model starts at under £30k
Audi Q8 gains plug-in hybrid versions with 28-mile electric range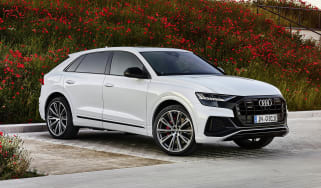 Audi Q8 gains plug-in hybrid versions with 28-mile electric range