Used Volkswagen Polo buying guide: 2011-2017 (Mk5)
The Mk5 Volkswagen Polo is a practical used car buy with a premium feel
The Volkswagen Polo one of the few cars in the supermini class with a true upmarket feel. Even a used Polo looks just as much at home on the gravel driveway of a country house as it does in a supermarket car park. It's free of the 'budget' stigma that usually goes with secondhand cars.
A lot of that quality image comes courtesy of the VW badge on the nose. The rest comes from the Polo's classy, understated looks and top-notch interior. Engines are modern, too, and fuel economy is good.
Of course, the Polo is no hidden gem. It's desired by many, so it's always held on its value well, so used Polo prices tend to be high. You pay for the privilege of driving such a classy car, but if you see it as offering the same package as a new Polo for so much less, it looks a very attractive used buy.
History
The fifth-generation Polo was launched in the UK as a five-door hatchback in October 2009, while the three-door version appeared four months later. The first petrol engines offered were the 1.2-litre in 59 and 69bhp versions, as well as a larger 84bhp 1.4-litre. There was also a 1.6-litre TDI diesel with 74 or 89bhp. A more economical BlueMotion 1.2-litre TDI diesel was launched in February 2010, in 74 and 104bhp forms.
At the same time, for those who craved driving fun over economy, a 177bhp Polo GTI arrived with a 1.4-litre TSI petrol engine. In July 2011, the SE model was replaced by the Match and a sporty-looking R-Line model debuted in April 2012. From October that year, an efficient Polo GT was launched, with a powerful 138bhp 1.4-litre engine, yet fuel economy as high as 61mpg.
Which is the best VW Polo MK5 for me?
The 1.2-litre engine is adequate for short trips, but feels a little stretched on longer journeys, so we recommend either a 1.4-litre petrol or one of the diesels if you make frequent motorway runs. The three-door is a more stylish-looking car than the five-door, but it's less practical as a family car and therefore in lower demand on the market.
Avoid the S models, which have a limited amount of standard equipment, and go for an SE or above to gain air-conditioning. It's worth checking to see if any car you're looking at has a service plan, as if routine maintenance has been paid for in advance, this can be transferred to you, the next owner.
If you're looking at carrying young children, it's important to note that the front passenger airbag can only be deactivated on certain versions. It's worth checking if it can on the car you're looking at.
Running costs, maintenance & parts
A used Polo will have been serviced based on either a fixed-interval or variable schedule. The fixed-interval plan involves a service every year or 10,000 miles, while the variable schedule allows for up to 20,000 miles or two years between appointments. Once the car is three years old, cars revert to a fixed-price service plan. Servicing at Volkswagen dealers is generally affordable compared to some of the other German brands.
Partnership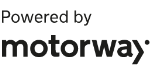 Need to sell your car?
Find your best offer from over 5,000+ dealers. It's that easy.
A cambelt change every four years is needed on every engine apart from the 1.2-litre petrol and is a £400 job. The brake fluid is initially changed when the car is three years old, then every two years after that, at a cost of about £60. The air-conditioning refrigerant will need draining and re-filling every two years and this costs around £80.
No model of Polo is disastrously thirsty, with even the 1.4-litre GTI managing 47mpg. The best blend of performance and economy comes from the 1.4-litre GT, which can achieve 61mpg, but this can vary depending on how the car is driven. The 1.2-litre TSI petrol can average 53mpg and still has 105bhp at its disposal.
Diesels are economical, with even the most powerful achieving 65mpg. Economy champion is the 1.2-litre BlueMotion TDI, which manages 80mpg. This car has free road tax thanks to low emissions, while the most expensive Polo to tax is the GTI, at £120 a year.
The GTI will also be markedly more expensive to insure than other models, sitting as it does in insurance group 30. Diesels sit between groups 9 and 13 and the smallest 1.2-litre engine puts the car in a lowly group 4.
What to look out for
The VW Polo is a very well-engineered car and has a lot in common with other vehicles from the Volkswagen Group. There are, though, some common issues that are worth looking out for and avoiding.
Certain 1.4-litre cars have needed an engine control unit (ECU) software update, for which there is no official recall. Check with a VW workshop as to whether this is necessary on any car you're looking at.
There have been Diesel Particulate Filter (DPF) faults reported, some of which were determined to be caused by electronic sensor faults and were rectified by ECU software updates.
The DPF on a diesel Polo can clog quickly if the car is mostly used for short, stop-start journeys where the engine doesn't reach full operating temperature for long. For this reason it's best to buy a petrol car if you're planning to cover few miles.
Feel for any juddering under braking, as warped brake discs are commonplace. Check the condition of the front brake discs if you can, as owners have found that they wear quickly.
In some cases, owners have reported discolouration of the headlamp lenses through heat damage, caused by the daytime running lamps (DRLs) being switched on for long periods.
Recalls
As a testament to how solidly-engineered the Polo Mk5 is, there have been no recalls issued for it so far – compared to three for the generation before. However, the issues we've mentioned above are definitely worth checking for and are a good reason to look for a car with a full VW service history, as official workshops will always check to ensure required updates are performed.
Also, always insist on a good length of test drive to check that you're happy with the feel of the steering – the tracking could be out or a brake could be binding if it pulls badly to one side. Also check the brakes for bad vibration or noise when pulling to a halt.
Alternative choices
The VW Polo is a hugely desirable car, but the supermini class is crowded and there are plenty of other choices. If image is everything, the Audi A1 and MINI are aspirational and classy, but they tend to be priced higher and are less practical.
The Ford Fiesta is our favourite for driving fun, plus it's reliable, well equipped and good-looking to boot, with loads to choose from on the market. The Peugeot 207 is a solid choice with a wide range of engines, while being a little cheaper than the Polo.
Another well-equipped, stylish choice is the DS 3 (previously known as the Citroen DS3), which is a car with unique looks and plenty of power.
Finally, did you know that a brand-new car can be bought for the price of a pre-owned Polo? The Dacia Sandero is a very capable model and you may be surprised how inexpensive it is to buy. The brand name might not mean much to you, but it offers you the pleasure and peace of mind of driving a car with no previous owners.
Verdict
The Mk5 Polo is, without a doubt, the best Polo there's ever been. It still has the classiness and depth of engineering of its predecessors, but is a lot more fun to drive and somehow more youthful in its appeal. Not for nothing was it voted Car of the Year by the world's motoring press in 2010.
It's a little disappointing to report, though, that not all owners have been completely satisfied with their Polos. Good scores for running costs were offset by lower ratings for comfort and performance when this Polo was surveyed in our Driver Power customer satisfaction report of 2012.
Still, comfort and performance are often subject to opinion and personal expectations, and if you try a Polo, you might find it perfect for you. With values remaining strong, there's no sign of buyers losing interest.