Used Range Rover Evoque buying guide: 2011-present (Mk1)
One of the most stylish and desirable SUVs in recent years is now a realistic secondhand buy
Range Rover has long enjoyed an enviable reputation as a purveyor of fine SUVs, and when the Range Rover Evoque was unveiled in 2011, it offered buyers that desirable brand image at a more affordable price, together with sleek looks that set it apart from frumpier rivals.
The Evoque instantly generated significant buzz and early customers had to deal with lengthy waiting lists. Five years later, secondhand buyers face no such problems, with thousands of used examples to choose from.
The Evoque does more than just look good, though: it's an easy, enjoyable car to drive, while the optional four-wheel-drive system makes it a genuinely adept off-roader. Interior design is another strong suit, while standard equipment is generous, too. There are a few things to look out for, though, as the Evoque isn't without mechanical and electrical gremlins. Here we'll highlight these issues, and also guide you through the Evoque model, engine and trim range.
Range Rover Evoque Mk1 history
Range Rover opened the Evoque order books in late 2011 and buyers were able to choose from a five-door or three-door model, with the latter referred to (somewhat optimistically) as the Evoque Coupe. Prices started at a shade under £30,000, with the front-wheel-drive five-door model being the entry point to the range.
Buyers could choose from a 2.2-litre diesel with 150 or 190bhp, or a 240bhp 2.0-litre turbocharged petrol. Range Rover's naming strategy for these is a little strange: the front-wheel-drive 150bhp diesel is known as the eD4, with the addition of four-wheel drive changing the name to TD4. The 190bhp diesel is badged SD4, while the petrol engine is Si4.
An automatic gearbox was standard with the petrol engine and optional with the 190bhp diesel; the entry-level diesel was manual-only. The two most powerful engines came as standard with four-wheel-drive, while the 150bhp diesel could be had in front or four-wheel-drive configurations.
Three trim levels were offered. Pure starts things off and includes 18-inch alloy wheels, leather seats (heated in the front), an eight-inch infotainment touchscreen complete with Bluetooth connectivity and a 10-speaker Meridian stereo, air-conditioning, cruise control and rear parking sensors.
If you want more equipment, Prestige trim adds xenon lights, upgraded leather and carpets, front parking sensors, a reversing camera and voice recognition. The Dynamic model brings adjustable suspension into the mix, which can help if you drive in slippery conditions regularly; Dynamic Evoques also feature more assertive exterior styling touches.
Buyers could also add a Tech Pack to the Pure model. This includes automatic lights and wipers, a heated windscreen, front parking sensors and sat nav. The Lux pack could be added to Prestige and Dynamic models and this brings a panoramic sunroof, keyless entry, a power-opening boot, blind-spot monitoring, a 360-degree parking camera and upgraded air-conditioning.
In March 2013, a more efficient nine-speed automatic gearbox replaced the previous six-speed auto. Then, in February 2014, the range-topping Autobiography Dynamic was released, alongside a 281bhp version of the petrol engine. Both these expensive variants are rare on the used market, however.
September 2015 saw a facelifted Evoque launch. While these are too new to be affordable used buys, they can be easily identified by a pair of air vents on the bonnet. The engine range changed slightly at the same time, with the 190bhp diesel losing 10bhp but gaining a fair amount in terms of economy; the 150bhp diesel also became more fuel-efficient, while the 281bhp petrol engine was dropped. Considering secondhand diesel Evoques outnumber their petrol counterparts by about 30 to one, this last decision was understandable.
Which is the best Range Rover Evoque Mk1 version?
We advise you go for a five-door diesel, partly because of the limited number of Coupes and petrol Evoques available, and partly due to space and running costs: the three-door Evoque is pretty cramped in the back, while the Si4 petrol only manages 32mpg.
Partnership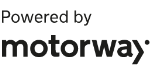 Need to sell your car?
Find your best offer from over 5,000+ dealers. It's that easy.
The 190bhp diesel takes 8.5 seconds to go from 0-62mph when fitted with an automatic gearbox (it's slower with a manual), while the four-wheel-drive TD4 150bhp diesel takes 10.8 seconds and the front-drive eD4 11.2 seconds. Those who cover a lot of motorway miles will likely favour the extra grunt of the 190bhp SD4 diesel, though. Four-wheel-drive Evoques outnumber front-wheel-drive models by 10 to one, but don't discount the eD4 if you plan on keeping the Evoque firmly on tarmac.
In terms of trim, unless you've your heart set on specific extras, the 'entry-level' Pure model has almost everything most people could wish for. The Panoramic sunroof is a nice option to have, though, partly because it lessens the sense of claustrophobia the Coupe model can provoke in back-seat passengers; look out for the Lux pack to get this.
Running costs
Fair but unexceptional, in all honesty. The current Evoque is more economical than the pre-facelifted model, which can only return 56.5mpg at best with the eD4 engine. Choose the 240bhp Si4 petrol engine and you can knock over 20mpg off that figure, while the TD4 and SD4 diesels both return 49.6mpg, although the SD4 manages 44mpg when fitted with an automatic gearbox.
Road tax will cost you £270 with the Si4 petrol engine, and £110-130 a year with the eD4 diesel. The TD4 and SD4 are both £145-210 a year depending on wheel size and model year, but note choosing an automatic SD4 can see you paying £270 a year.
Servicing is required annually or every 16,000 miles – whichever comes first. Budget around £340 for a minor check-up and £440 for a major if you use a Range Rover dealer. All the engines are belt-driven and a new cambelt is required every 10 years; this should cost roughly £570. Range Rover has offered three and five-year service packs since 2013 and if you find an Evoque with some life left in these polices, they're fully transferable between owners.
Expect to pay £100 for a set of brake pads and £110 for discs from an official dealer, but consider using an independent garage, as pads can be as cheap as £35 here.
Range Rover Evoque: what to look out for
The Evoque is a hugely appealing car, but it's not been without its problems – something attested to by its 114th-place finish (out of 150 cars) for reliability in our 2016 Driver power customer satisfaction survey.
Known weak spots include prematurely aging leather seats and thunks from the rear suspension, so look and listen out for these on a test drive. The boot's parcel shelf can rub against the body, so inspect the areas where it touches paintwork, as a partial respray can be necessary if this has worn badly.
Speaking of the boot, be aware Range Rover measures its cars' boots assuming owners will load them to the roof, so the Evoque's 575-litre capacity (550 for the Coupe) isn't as generous as it sounds. Also note the heated windscreen is a nice extra, but some drivers find the elements are visible when driving at night; pull into a shady are to check this if you're inspecting a car during daylight hours. Finally, be wary of Evoques with 20-inch alloy wheels. They look the business, but can be pretty uncomfortable over bumps.
Range Rover has recalled the Evoque five times. Two of these came in December 2012, one concerning potential steering failure and another to do with brake problems. A further recall was issued in 2013 due to a potential diesel leak, while a 2014 recall was prompted by a weak suspension component. The Evoque was recalled again in December 2015 because of a possible issue with the engine cutting out (affected cars were built between July and October 2015).
Alternatives
The BMW X3 is a popular Evoque rival. It's not as capable off road and looks a little conservative in comparison, but some will prefer the way it drives. The same goes for the Audi Q3 and larger Audi Q5, while the Volvo XC60 is a far more subtle, yet arguably less exciting alternative.
Used BMW X3 buying guide Used Audi Q3 buying guide Used Audi Q5 buying guide Used Volvo XC60 buying guide
Verdict
Despite being a heavily stylised car, the Evoque has aged well in the five years since it launched. Some will prefer a more discreet SUV, but for others nothing else will do. This partly explains why Range Rover has sold almost half a million examples worldwide – not bad for a luxury SUV costing as much as £44,000 when new.
While reliability remains a slight concern for Evoque owners and running costs tend to be on the high side, many are willing to overlook these shortcomings due the car's looks, charm and abilities.
Engine management light: top 5 causes of amber engine warning light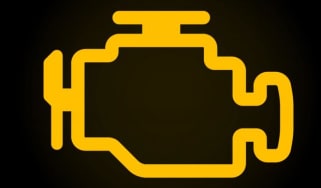 Engine management light: top 5 causes of amber engine warning light
Best new car deals 2023: this week's top car offers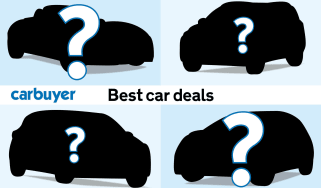 Best new car deals 2023: this week's top car offers
Tesla Cybertruck finally delivered: specs, prices and UK availability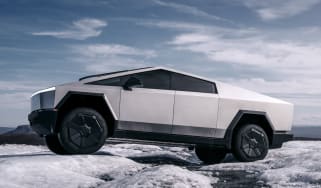 Tesla Cybertruck finally delivered: specs, prices and UK availability