Future classics from the '00s
Interesting, attainable, important: our favourite cars of the new millennium
The debate surrounding the definition of a 'classic' car has been raging on among enthusiasts for years. Despite this, every decade has its own clutch of cars that are guaranteed to pass muster. The 50s had the MGA and Fiat 500, the 60s was the decade of the Jaguar E-Type and the Mini, while the 70s brought us the Lamborghini Countach and Volkswagen Golf GTI.
Though recently contested, the 80s and 90s have their own universally accepted candidates: the be-winged Ford Sierra Cosworth and Ferrari F40 for the former and the McLaren F1 or Audi RS2 Avant for the latter.
Step into the new millennium and things get a little hazier. Many feel that there simply hasn't been enough time for a car from less than 20 years ago to attain classic status. However, we reckon it's easy to earmark a few models for future stardom.
Every car on this list is important in some capacity; whether they moved the game on in terms of style or technology, or even 'crossed over' into popular culture and everyday life just like the most iconic classics of the past. And the good news is – unlike so many bona-fide classics of the last few decades – prices for many are still reasonable.
Whether or not all of our choices will see their market value rise in the years to come is entirely open to debate. We recommend buying what you like and enjoying it to the full; any future value increase will only come as a welcome bonus.
If you find yourself scouring the classifieds for the cars below, don't forget to check out our guides to buying a used car, what to check before you do and how an HPI check can help.
1. MINI Hatch
When BMW launched its first reimagining of the iconic Mini, few could have predicted just how much of a runaway success it would be. The MINI took styling cues from the original Morris and Austin Mini models of the early 60s and adapted them for the new millennium: just like the original, the new MINI had round headlights, a wheel at each corner, chrome detailing and an interior dominated by a large central speedometer, all of which helped make the retro design a hit with buyers. The car was developed by BMW and used BMW technology, but the MINI was assembled in Oxfordshire – adding an all-important British connection that helped sell the car at home and abroad.
The MINI's continued success and influence on both the car industry and popular culture make it an undeniably important car. Values for the original 'new' MINI are low, but these are likely to rise as enthusiasts and collectors wake up to its significance. Now is the time to buy and enjoy one – we'd recommend a Cooper S with low miles and a full service history. Prices for good examples start as low as £3,000.
2. Volkswagen Golf GTI Mk5
As the car that helped VW find its sporty mojo after the lacklustre Mk3 and Mk4 Golf GTIs, the Mk5 stands as an important and impressive hot hatch. A combination of an eager 2.0-litre engine, great handling, classic GTI detailing and unsurpassed all-round usability saw the Mk5 Golf GTI shoot straight to the top of the class when it was released in 2004 – rivals like the Honda Civic Type R and Renaultsport Megane may have been more raw or faster, but nothing could quite match consummate ability, quality and appeal of the VW.
The Golf is now in its seventh generation and the GTI has been developed over time to refine what was already an excellent recipe – but the Mk5 model set the ball rolling and set the bar for all hot hatches that followed. Values are already climbing, but leggy examples start at around £3,500; aim for a car with full history and a five-figure mileage and you'll pay upwards of £5,000. For the ultimate in collectability, the limited-run Edition 30 – built to celebrate 30 years of the Golf GTI – is particularly appealing. Prices hover around £7,000-8,000 for good examples.
3. Jaguar XK
Jaguar is synonymous with beautiful automotive shapes and in 2006 the tradition continued in earnest with the second-generation Jaguar XK. Styled by Ian Callum – the man responsible for the original Aston Martin Vanquish – the new XK brought Jaguar's flagship model bang up-to-date and was praised for its stunning good looks.
It wasn't a case of style over substance though; the XK used modern aluminium construction and a development of Jaguar's 4.2-litre V8 petrol engine producing 294bhp with a paddle-shift automatic gearbox. The result was one of the best-driving Jaguars there had ever been – even more so when it gained more power in supercharged XKR form in mid-2006.
Prices for a very early example with a full service history and around 100,000 miles on the clock start at just £10,000; similarly aged and well looked-after convertible models start at £15,000 or so. We'd be inclined to spend a little more to secure a better example, or perhaps even an early XKR if your budget could stretch to £20,000 or so.
4. Maserati Quattroporte
'Quattroporte' is Italian for 'four doors' and tradition dictates it's the name given to the largest, most luxurious Maserati in the range (at least before the Levante SUV arrived). Introduced in 2002, the Quattroporte for the noughties was arguably the best ever, with an all-new platform, a Ferrari-designed V8 engine and handling and performance that weren't too far removed from supercars of the time. It even sounded fantastic.
Then there's the styling; Italian design house Pininfarina was responsible for the Quattroporte's brooding lines and great proportions and the design has stood the test of time remarkably well. Inside, there's a traditionally appointed leather-and-wood interior to match what was a high-five-figure starting price.
You can pick up a high-mileage early Quattroporte for as little as £15,000 today, but the lower end of the market can be a mixed bag. We'd recommend aiming for a car that's benefitted from regular servicing and some TLC. Despite low values, this is still an expensive car to run; beware neglected examples and stick to reputable Maserati dealers to minimise the likelihood of big issues.
The Quattroporte is also notorious for eating through its very expensive brakes and tyres, so be sure to budget accordingly if you plan to use yours regularly.
5. Honda Insight
Petrol-electric hybrids are commonplace these days, but it wasn't too long ago that the technology was a novelty. Introduced in 1999, the Honda Insight was a quirky two-seater city runabout that was designed to be light, aerodynamic and above all, efficient. Its 1.0-litre three-cylinder petrol engine was mated to an electric motor to create a mild-hybrid system; the Insight couldn't move on electric power alone, but claimed 83.1mpg economy (or a bit less in the real world) spoke for itself. CO2 emissions of 80g/km are still reasonable today, but were particularly impressive when the car first appeared nearly two decades ago.
The Insight was built alongside the NSX and S2000 sports cars and like those models, it uses aluminium to save weight and therefore fuel; a happy side-effect was that the Insight was a fun and agile car to drive.
Values for the original Insight are on the rise as collectors and enthusiasts begin to take notice of its significance. Most examples will come with a six-figure mileage by now, but that needn't be a concern – few will have been thrashed and Honda's reputation for building long-lasting cars is upheld in the case of the Insight.
However, it does pay to proceed with caution; although the Insight's hybrid powertrain is fairly basic by modern standards, repairs can be very expensive and finding a garage that'll happily work on your car could be an issue. Budget accordingly and stick to main-dealer or specialist servicing, however, and you'll be left with a reliable and economical runabout that's bound to increase in value as the years roll on.
Prices for a reasonable example start at around £5,000, but you'll need at least £7,000 for a real show-stopper with a mileage of around 60,000. The best cars can breach the £10,000 barrier.
6. Citroen C6
Heralded as a return to weird-and-wacky form for the French manufacturer, the Citroen C6 was a large executive saloon with more than its fair share of left-field features.
The C6 was created with outright comfort and refinement in mind; from its airy interior and wide, soft seats to its hydropneumatic suspension, it was a large Citroen in the classic mould, in the same vein as the DS, CX and XM that had come before.
Its styling wasn't so traditional, but incorporated some classic Citroen cues; the C6's concave rear window and bold sloping roofline were a nod to the CX. Otherwise, the rest of the design was handsome, elegant and a welcome tonic to the rather plain styling of its closest German rivals.
The C6 was priced in the high-£30k bracket when new and values have dipped markedly since then, but they sit higher than those for most other modern Citroen saloons. You'll need to spend around £6,000-8,000 to secure the very best examples, but higher-mileage cars sometimes dip below £5,000.
For the best blend of performance and economy, we'd recommend the 2.7-litre V6 diesel engine (these are the most numerous on the used market), although the silky-smooth 3.0-litre V6 petrol provides effortless performance and perhaps better fits the C6's character.
Be sure to check for signs of TLC – the C6's complex suspension system and engines benefit from regular maintenance and servicing, preferably at the hands of a main dealer or Citroen specialist. Electrical gremlins are common and some cars suffered hydropneumatic failure, so beware and seek the advice of a specialist if you're not sure.
7. Toyota MR2 Mk3
The third-generation Toyota MR2 went completely open-topped when it arrived at the turn of the millennium, but the fundamental ingredients were the same as they'd ever been – a mid-mounted four-cylinder engine, rear-wheel drive and two seats.
The third-generation car was light, agile and offered great performance thanks to its 136bhp 1.8-litre engine with variable valve timing to give a good balance between economy and power. It's one of the best-handling cars of its type from the period, too, although drivers not used to mid-engined cars may find it 'snappy' if pushed too far. It also pays to bear in mind that there's very little storage space for luggage, as there's no traditional boot to speak of, just a small compartment under the bonnet and a larger one behind the seats.
The Mk3 MR2 has a good reputation for reliability, but there are things to check before you buy. As with all soft-tops, make sure the car's fabric roof is in good condition and look out for signs of leaks inside. As ever, check for signs of regular servicing – thrashed examples exist and do not make the best buys, even if the MR2 is quite hardy.
Prices start as low as £1,500 for earlier models with lots of miles on the clock, but we'd aim to spend around £2,500-3,000 on a six-speed manual model with a detachable hard-top and around 60,000 miles. The very best examples can creep up beyond £5,000.
8. Range Rover
The third iteration of the market-defining Range Rover SUV arrived in 2002 and represented the first nut-and-bolt redesign of the model since the original burst onto the scene in the 70s. The new car took on up-to-date, imposing styling, a range of new engines and would carry on in production (through plenty of incremental updates and facelifts) for 10 years.
As an example of a British motoring icon being reworked for a the millennium, the third-generation Range Rover expertly balanced modernity with classic Range Rover touches, all while moving the car upmarket and forcing its rivals to play catch-up. Today's SUV-heavy showrooms simply wouldn't be the same had it not existed.
Today, prices start as low as £5,000 for a 4.2-litre petrol V8-powered example in good condition, but you'll need particularly deep pockets if you plan to run one every day. More sensible options are the 3.0 and 3.6-litre diesels, badged TD6 and TDV8 respectively. We'd aim for a good (if higher-mileage) example of the latter if we had around £10,000-12,000 to spend, but an earlier TD6 with plenty of history could also make a great everyday car for less.
General running costs for all models will be pricey; it's still a large luxury SUV, after all. Despite their high-end image, Range Rovers don't have the best reputation for reliability around and this version wasn't devoid of issues, with suspension, gearbox, engine and electrical problems all known. However, do your homework (there are plenty of specialists, clubs and magazines to consult) and you could stand to get a lot of car for your money.
9. Audi A2
Much like the first-generation Audi TT, the A2 is a product of the early noughties that was almost certainly ahead of its time. Brilliant interior packaging and excellent economy make it a fantastic all-rounder nearly two decades after its introduction, while its forward-thinking styling has stood the test of time remarkably well.
The A2 was powered by a choice of petrol and diesel engines, but the 1.4-litre TDI diesel was – and still is – the one to go for, with decent performance and real-world economy of over 60mpg on average. The car is as well built as any Audi from the period and most have proved reliable, happily racking up lots of miles. There aren't many known issues to worry about, although parts can be pricey if anything does go wrong and the car's lightweight aluminium bodywork can be costly to repair – which can mean expensive insurance.
While its interior uses the space available very well, remember that some A2 models only got a two-seat rear bench. Otherwise, it easily matches modern standards of interior space and practicality.
The A2 is bound for future stardom, but for now it's probably the cheapest car to buy and run on this list; prices start at around £1,000-1,500 for leggy petrols, climbing to £2,000-3,000 for diesels with lower mileages. Go for a rarer Sport model with its plastic wheelarches and you'll likely pay a premium, but you won't need more than £3,000 to secure a very tidy example of this noughties icon.
10. Fiat Panda 100HP
The second-generation Fiat Panda was a great supermini in its own right, but the car became an enthusiast favourite when it got the hot-hatch treatment in 2006.
Fiat added the 1.4-litre four-cylinder engine and six-speed manual gearbox from the larger Punto, stiffened up and lowered the car's suspension, added a 'Sport' steering system and some very appealing bodystyling and wheels to create the 100HP – so called because it produced 100hp (97bhp).
Thanks to its low weight, eager chassis and fizzy engine, the Panda 100HP was a hit with the motoring press and quickly gained a cult following that continues today; prices for the cheeky hatch are remarkably strong, especially when compared to those for non-sporty Panda models. It's not surprising, though: you'd be hard pressed to have more fun in a small hot hatch, even today – we'd bet on prices strengthening in years to come.
If you like the idea of a small Fiat with impressive performance and giggle-inducing handling, you'll need at least £2,000 to secure a higher-mileage example that's been properly looked after. Step up into the £2,000-3,000 bracket so find the very best.
The Panda 100HP was fairly reliable by small Italian car standards, but it pays to look for pampered, regularly serviced examples. The car's engine can be sensitive to incorrect antifreeze mixes and its suspension can suffer from loose bump stops and leaking dampers. We'd recommend getting a specialist opinion if you aren't sure.
11. Renault Avantime
A true French oddity, the Renault Avantime was introduced into a class of its own in 2001. The car offered a unique blend of MPV and luxury coupe styling and appointments; it was based on the contemporary Espace, but only had seating for five in its large, sumptuous chairs. A full-length panoramic sunroof also featured, along with acres of interior space and a large boot – the latter of which previewed the rear-end styling of the then-radically styled Megane and Scenic models.
The Avantime was powered by a choice of 2.0 or 3.0-litre petrol engines in the UK, neither of which provide impressive performance or economy by today's standards, but the smoothness of the latter suits the Avantime's luxury cruiser feel best.
The car was rare when new and most remaining examples are now enthusiast-owned, which means many will have benefited from having lots of money spent on their upkeep. Evidence of regular, on-the-button maintenance is of particular importance if you wish to avoid big bills – thanks to the Avantime's rarity and considerable size, some parts can be very expensive.
Thankfully, prices for the Avantime are low today, starting at around £2,000-3,000 for something worth owning. Unlike other cars on this list, there won't be many examples to choose from at any one time, so don't be afraid to wait until more cars appear.
12. Saab 9-3 Convertible
Saab may no longer be with us, but it had a rich and important history and a talent for making left-field alternatives to the German executive mainstream. The second-generation 9-3 Convertible was the car to do so in the popular four-seater drop-top category during the noughties and it still offers a great balance of practicality and open-air glamour today.
Although based largely on Vauxhall/Opel underpinnings, the Saab 9-3 was better to drive and more thoughtfully designed than its General Motors relatives, boasting a high-quality power-folding roof and a range of powerful petrol and diesel engines. There were 1.8, 2.0 and 2.8-litre petrol engines, along with a frugal 1.9-litre diesel. The latter got an upgrade later on in the car's life and was badged TTiD – it's the engine we recommend. Thankfully, despite Saab's absence from the new-car market for several years now, parts and specialist support are still readily available.
If you fancy your own slice of Swedish sophistication, the good news is that 9-3 Convertible prices are low at present; a particularly well used model can be picked up for under £1,000, but we'd err towards examples with under 100,000 miles on the clock and a comprehensive maintenance history for around £2,000-3,500. Facelifted models lose some of the earlier car's understated looks, but feel more modern and tend to have fewer miles under their belt; expect to spend around £4,000-6,000 or so for a good-to-great example.
Best new car deals 2020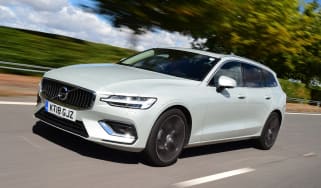 2020 scrappage schemes: the complete guide
2020 scrappage schemes: the complete guide
The UK's top 10 best-selling cars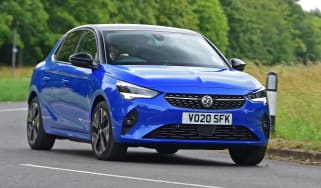 The UK's top 10 best-selling cars