Top 3 used summer cars for £15,000
Dear Carbuyer, I want a fun convertible for the summer months. What is out there for £15,000?
Summer is fast approaching and many of us will want to make the most of the warm weather. A drop-top convertible is one of the best ways to do this; it allows you to soak up the sun while also getting the wind in your hair. If you, like our reader, have £15,000 to spend on a fun car for the summer, read on to see our top picks.
The warm, dry months in the summer allow for ideal driving conditions – perfect for getting behind the wheel of a sports car. There are plenty of choices available, from hot hatchbacks such as the Hyundai i20 N to dedicated sports coupés such as the upcoming Toyota GR86. These all pack powerful engines and finely tuned chassis for the most thrilling drive possible.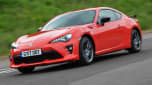 Best cheap sports cars 2023
Of course, many of these options are far from practical – especially if you want something with a folding top. Cars such as the BMW Z4 are not fitted with back seats and the Abarth 595C has an almost microscopic boot, fit only for a handful of shopping bags. Although this isn't an issue for most people who want a fun toy for sunny weekends, if you need plenty of space, why not check out our article on the Top 3 used four-seat convertibles?
Sporty convertibles are typically expensive, with cars such as the Porsche 718 Boxster starting from around £50,000. Thankfully, turning to the used market means that you can find plenty of pre-loved examples for much less.
We have scoured the Internet and found three summer cars that all offer bundles of fun in the sun, but go about it in completely different ways. Keep reading to see which is our favourite.
The premium choice: BMW 2 Series Convertible
FOR: Premium image, most spacious rear seats, high-spec cabin
AGAINST: Some drab interior materials, highest mileage at this price, slight lack of flair
Perhaps the most sensible of our trio, the BMW 2 Series Convertible comes with two more seats than the Mazda MX-5, and while these may be small, they could come in handy in a pinch. That's not to say the 2 Series is boring; it's a rear-wheel-drive soft-top and is available with a wide variety of engines.
It's hard to pick fault with the 2 Series' cabin for ease of use or clarity of design. Everything you would want to be controlled via a button or a dial is controlled via a button or a dial, all of which are within easy reach.
Turn to the infotainment screen and you will find BMW's iDrive system is intuitive and feature-rich, even if the cabin ambiance is a little grey, unless you find a car with bright-coloured upholstery. Things perk up on the road, mind, where the meaty manual gearbox, accurate steering and rear-wheel-drive push make for an entertaining drive, while motorway refinement is strong.
Your budget gets you a 66-plate 218i model in M Sport trim with 40,000 miles on the clock. This 1.5-litre diesel produces 135bhp and comes with plenty of standard kit including heated leather sport seats, sat-nav and front and rear parking sensors.
The sporty choice: Mazda MX-5
FOR: Great to drive, well-equipped, fairly cheap to run
Partnership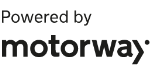 Need to sell your car?
Find your best offer from over 5,000+ dealers. It's that easy.
AGAINST: Impractical, taller drivers may not fit, rivals more powerful
It is really, really hard to find negative things to say about the Mazda MX-5. Assuming you don't need to move wardrobes about or carry more than one passenger, it is tricky to think of a car that offers greater fun for this sort of money.
The only real downside is that not everyone can fit in an MX-5 comfortably. If you're relatively tall, and depending on whether your height is in your legs or torso, you may wish the driver's seat went a couple of inches further back.
Even if you have your heart set on one of the other cars here, if you haven't tried an MX-5 before, we would strongly recommend you take a test drive. In the unlikely even you're not convinced, or if you find you're too tall to fit comfortably behind the steering wheel, you'll at least see what all the fuss is about.
While the MX-5's steering is a delight and the manual transmission is one of the best in the world, it's the way the Mazda's individual elements combine that makes this roadster so special. The cabin is neatly designed if aesthetically unexceptional, but interior storage is tight.
Having £15,000 in your pocket will get you a 20,000-mile 2016 2.0-litre car, or a newer 1.5 litre.
The retro choice: MINI Convertible
FOR: Style, taut handling, characterful interior
AGAINST: Small rear seats, firm ride, lots of optional features
The MINI'S two rear seats make it more practical than the MX-5, while its youthful character may have greater appeal than the BMW's more mature nature. It's certainly fun to drive.
While the BMW and Mazda are both rear-wheel drive and the MINI's engine turns the front wheels, this is no impediment to sharp handling. The steering is accurate and well weighted, the gearbox decent and the brakes strong, and overall the MINI offers a comprehensively entertaining package.
The MINI Convertible unquestionably has the most character inside. While the BMW is logical, sensible and rational, and the MX-5's designers arguably placed far more emphasis on handling finesse than interior brio, the MINI's cabin has a funky look. You may feel that it's trying a little too hard to be quirky, and some controls could be more logically placed, but the MINI's cabin is a really nice place to be – assuming it's to your tastes in the first place.
The MINI's handling isn't quite as pure as the MX-5's, but it still offers a connection to the road that often draws parallels with a go-kart, even if this is also true of the ride, which can be a little unforgiving in models with larger alloy wheels.
A 2017 Cooper S with 189bhp, 32,000 miles and the Chili Pack can be had for £15,000.
Carbuyer's choice:
A physical embodiment of the love of driving, the Mazda MX-5 offers similar handling to that of a much more expensive sports car. While the MINI Convertible still offers a fun driving experience, nothing can beat the rear-wheel-drive set-up of the MX-5. The Mazda's boot is not a patch on the BMW's, however it still is plenty for a weekend away in the summer. Plus, if you want to keep driving into the autumn and winter months, the Mazda MX-5 RF is available for a little extra with a more secure convertible hard-top.
Want to treat yourself to something new? Check out our list of the Top 10 best convertibles