Top 3 used all-wheel-drive saloons for £25,000
Dear Carbuyer, I'm looking for a luxurious saloon with all-wheel drive. What is out there for £25,000?
An all-wheel-drive saloon offers the best of both worlds; it provides the grip and stability of a 4x4 in the winter months, while also remaining sleek and sporty the rest of the year round. If you, like our reader, have £25,000 to spend on a premium saloon car fitted with all-wheel drive, read on to see our top picks.
Saloon cars, also known as sedans, are characterised by a boot compartment that remains separate from the passenger area. The majority of saloon models on sale are rear-wheel drive, meaning that the engine and gearbox power the rear wheels, while the front axle is solely reserved for steering. This set-up is favoured by car enthusiasts because it gives the feeling of being 'pushed' along with the car under acceleration and is more able to oversteer – the action of a car swinging out its rear end through cornering.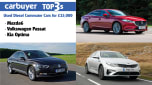 Top 3 used diesel commuter cars for £15,000
However, while this kind of set-up can certainly be fun in good weather, it isn't always ideal for those living in colder and wetter climates. Thankfully, a select few models (typically more premium offerings) are available with all-wheel drive. As the name suggests, all four of the car's wheels are powered, with those at the front still also taking care of the steering. All-wheel-drive models can distribute the engine's power between the two axles to provide the optimum amount of grip, meaning the car is less likely to spin or lose traction in slippery conditions.
As you would expect, the added complexity of all-wheel-drive means that these cars are more expensive than their rear-wheel-drive counterparts. For example; equipping a BMW 3 Series 320i with xDrive costs on average around £2,000.
Prices are much more agreeable on the used market, however; while all-wheel-drive cars typically hold their value better than their front- and rear-wheel-drive siblings, there are still plenty of deals to be found. We have searched the internet and found three options which all provide as much grip as they do luxury for our reader's budget. If you're looking for something newer, why not check out our list of the best large executive cars? Keep reading to see what we found.
The sporty choice: Jaguar XF
FOR: Sporty and comfortable, classy image
AGAINST: Interior lacks quality compared with rivals
Style may be subjective, but the Jaguar XF is one of the sleekest premium saloons around, and backs this up with the way it drives. The quick steering offers decent feedback, while the suspension set-up strikes a fine balance between comfort and dynamism. Refinement is also strong, and the XF is a superb cruiser.
It's fair to say the Jaguar XF loses out on interior quality compared with its rivals here. While there's a mix of soft leather and decent aluminium-style trim pieces present, the quality of the 5 Series' and S90's cabins feels noticeably better, plus the Jaguar's infotainment system is also less usable and has fewer features than the system in its BMW 5 Series rival. Rear legroom doesn't quite match the space on offer in the 5 Series, although the XF's luggage area is marginally larger, at 540 litres.
Partnership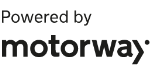 Need to sell your car?
Find your best offer from over 5,000+ dealers. It's that easy.
Your budget bags a Mk2 XF, although it will be a pre-facelift model. We found an 18-plate XF 2.0d (178bhp, 44.4mpg, 0-60mph in 8.2 seconds) Portfolio AWD with 15,500 miles on the clock for around £23,000.
The balanced choice: BMW 5 Series
FOR: Near-flawless all-rounder, fantastic interior
AGAINST: May not tug at the heartstrings like an XF
The BMW 5 Series does everything a premium saloon should. This great all-rounder seamlessly blends an engaging drive and an impressive level of comfort, even if the Jaguar's quicker steering may appeal to those after a sharper B-road experience. Its xDrive system adds grip without sacrificing driver involvement.
The 5 Series' interior demonstrates just how well BMW can put a cabin together. Even on pre-facelift examples, there are no gripes with the build quality inside the German saloon, and the calibre of the materials used is absolutely top notch. It also offers more legroom than either of its competitors in this test, while its infotainment is the best by a fair margin. At 530 litres, the boot space is perfectly adequate for a model in this class, and only trails the XF's 540-litre capacity slightly.
You'll get a current 5 Series within budget in the spec you want, but only in pre-facelift guise. Towards the higher end of your price range we found a 25,000-mile, 17-plate 520d (187bhp, 49.6mpg, 0-60mph in 7.1 seconds) xDrive M Sport.
The comfortable choice: Volvo S90
FOR: Most comfortable car on test, strong interior quality
AGAINST: So-so handling and slight lack of boot space
Even when fitted with a powerful engine, the Volvo S90 feels much more set up for comfort than an exciting drive. That's no bad thing, and may suit you better than the sporting behaviour offered by its rivals here. It rides superbly and is very refined, while grip is plentiful and the all-wheel-drive system inspires confidence. But pressing on in the S90 reveals light steering without much communication, while body roll is relatively prominent.
Like the 5 Series, the S90 benefits from a fantastic-quality interior, with a well laid-out dashboard. The Swedish saloon's front seats are incredibly comfortable, and this trait, together with the softer suspension set-up, makes the Volvo a very relaxing car to drive over long distances. Rear legroom is decent, if a shade down on the 5 Series', while the Volvo's infotainment set-up is better than the Jaguar's system, but not as good as that in the BMW. The boot capacity stands at 500 litres, which isn't a bad volume, but still places the S90 third here.
We saw a 20,000-mile, 18-plate D5 PowerPulse (235bhp, 43.5mpg, 0-60mph in 7.3 seconds) Inscription for bang-on £25,000.
Carbuyer's choice:
The BMW 5 Series, like its smaller sibling the 3 Series, has long set the benchmark in its class. This latest generation of 5 Series (dubbed the G30 by enthusiasts) is one of the strongest to date, with a classy design and high-quality interior. Even on pre-facelift models with the old version of iDrive, BMW's infotainment system is the best of the three here, with a slick rotary dial controller and intuitive menus. The 5 Series also makes use of the Munich brand's brilliant xDrive system; this distributes 60% of power to the back axle, which provides the fun of a rear-drive car without the loss of grip. All of this makes the 5 one of the most well-rounded cars on sale today.
Fancy something a little more rugged with four-wheel-drive? Check out our list of the Top 10 best 4x4s