Used MINI hatchback review: 2014 to present (Mk3)
"The MINI hatchback is a stylish, great-to-drive small car with some excellent engines, but it's not the most practical option"
Pros
Lots of fun to drive
Stylish inside and out
Great engine range
Cons
Not much space inside
Not the best value for money
Visibility isn't great
The MINI hatchback is a stylish and high-quality small car that's great to drive, so it's easy to see why it's such a popular model. The current model has been on sale since 2014 and makes a great used buy because there are loads for sale, prices are sensible and it has lots of appeal to a wide range of buyers. It's not one for people who need a really practical family car, but the MINI is a great choice for drivers who want something stylish, fun to drive, upmarket and comfortable. It also has a great range of engines that should keep running costs low.
The MINI hatchback is one of the most recognisable cars on the road. The original Mini was such a hit in the UK that it's a national icon, and BMW's revamped model recaptured the magic of that model with modern engineering.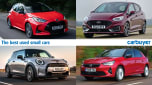 Top 10 best used small cars 2023
The latest Mk3 MINI hatchback is available in three- and five-door forms, and while neither is hugely practical, they're both fantastic to drive, have a range of efficient engines, are stylish and have an upmarket, high-quality feel. The MINI is relatively unique in the market, because only the Fiat 500 rivals it for style and the Ford Fiesta rivals it for fun; both of those models are priced lower and don't have the MINI's sense of quality.
More upmarket rivals such as the Audi A1 and DS3 aren't as appealing as used cars, either. The MINI is widely available, and with petrol, diesel and even electric models on the market there's bound to be a model that suits you. Here, we're focused on the 2014-on third-generation model.
What's the history of the MINI hatchback?
The original MINI of 1959 is one of the most important British cars of all time, but the modern MINI hatch arrived in 2000 under BMW ownership. This model, along with all other versions to come, was built in Britain and was a big success – you still see plenty on the road thanks to the forward-thinking design that combined retro features with more modern styling. 
The second-generation MINI came out in 2006 and it didn't change too much in terms of looks, which again means that it has aged really well - and the third-generation model, which we're looking at in this buying guide, arrived in 2014. It had 1.2, 1.5 and 2.0-litre petrol engines and a 1.5-litre diesel, and the JCW (John Cooper Works) model that appeared in 2015 had a 228bhp motor.
The Mk3 model was updated with some small changes in 2018, adding LED lights (these models are easy to spot thanks to the Union Jack rear lights) and smartphone connectivity, plus in 2020 an all-electric model was added. Another small update in 2021 brought styling changes and more equipment.
Which is the best MINI hatchback to choose?
The MINI hatchback was initially available with a 1.2-litre engine in One trim, but this was later replaced by a 1.5-litre petrol engine. The 1.5 is the best all-round motor in the range, because in Cooper form it has 134bhp but is still able to achieve around 50mpg according to official figures. It's a three-cylinder but it's nice and quiet, fun to use and has plenty of performance.
Partnership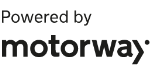 Need to sell your car?
Find your best offer from over 5,000+ dealers. It's that easy.
If you're after a fast and fun model, the Cooper S's 2.0-litre engine and sporty handling mean it's the most enjoyable model in the range. The JCW model is even faster, but it's uncomfortable so we prefer the Cooper S.
The diesel One D, Cooper D and Cooper SD are all frugal and punchy, but the MINI is a car that's designed for driving around town and for shorter trips, so diesel doesn't make much sense for most buyers. The electric Cooper SE model is great for town driving, but its limited range means it's only suitable for a small number of buyers.
There are three-and five-door versions, so pick the one that suits you best. Neither is very practical, so we'd go for the three-door unless you really need the extra rear-seat access.
What are the alternatives? 
The MINI is a stylish small car aimed at younger buyers so the Fiat 500 is certainly going to appeal to the same demographic. It's a bit cheaper than the MINI, though, and isn't as upmarket or good to drive. The Ford Fiesta is just as fun as the MINI but arguably doesn't have the same visual appeal.
Other rivals for the MINI hatch include the Audi A1 and DS3, which are small cars with more upmarket interiors that are aimed squarely at MINI buyers, but we don't think either of those models manage to match it since they're not as fun as the MINI.
MINI hatchback Mk3 video reviews
MINI hatchback Mk3
Mini 5-door hatchback Mk3
MINI JCW hatchback Mk3
Running costs, MPG, CO2 emissions and insurance
The MINI hatch was sold new with a very basic trim range, and buyers would then add option packs  to get the equipment they wanted. This is great news for used buyers because it often means you can get into models with a good amount of kit at a lower price, since optional extras tend to make less of an impact on second-hand values.
How much does a used MINI hatchback cost?
You'll find that the MINI will cost around the same as an equivalent Audi A1, another upmarket small car, but it does depend on several factors, including the trim level and which options have been added. Sporty Cooper S and JCW versions tend to hold their value a bit better as they're sought-after by enthusiasts. You can check the latest prices for the MINI hatch on Buyacar. 
MINI sells all its cars with a three-year unlimited-mileage warranty, so any car less than three years old will still have warranty left on it. Three years of cover is pretty standard, but you can find models from Hyundai, Kia and Toyota with lots of cover left over because they're sold new with much longer warranties.
What's it like for fuel economy, emissions and tax
The MINI is a small, lightweight car and so all the engines are pretty economical. The car makes the most sense in petrol form, and only the largest 2.0-litre motors in that range dip below 50mpg according to official figures. 
The earlier One model with the 1.2-litre engine manages around 60mpg, while the later 1.5-litre version returns about 55mpg (but it's a better engine, so we don't mind the small drop in economy). The Cooper version uses a 1.5-litre three-cylinder petrol engine and will manage between 50 and 60mpg depending on the wheels and equipment it comes with.
The high-performance Cooper S and JCW models have powerful 2.0-litre turbo engines but both versions still return between 42 and 48mpg according to the claimed figures. 
Diesel One D models return over 76mpg, the Cooper D returns over 72mpg and the Cooper SD returns 69mpg, so these are by far the most economical models on paper. We'd avoid them unless you do a lot of motorway miles, though, since diesel engines don't respond well to shorter trips and may cost more to run in the long run.
Models built after 1 April 2017 are £155 in VED (road tax), but earlier cars from 2014 until that date will have a variable cost based on CO2 emissions. Any that emit under 100g/km of CO2 are free to tax - the One D and Cooper D, for example.
The MINI Cooper SE is an exception and it uses electric power only, so will be the cheapest to run by far if you charge up at home every night. It's a niche choice, though, because it has only 145 miles of driving range before you need to charge up again.
How much will it cost to insure?
The MINI isn't the cheapest small car around when it comes to insurance, but since it's aimed at younger buyers, it's good to see that most models are in fairly low insurance groups. The One and One D models are in groups 11-13, for example, while the slightly more powerful Cooper D is in group 15. The petrol Cooper is in groups 18 and 19.
The more powerful models including the Cooper S and Cooper SD are more expensive, sitting around group 23. The all-electric MINI Cooper SE is in group 23 as well. The JCW models are the most expensive, being in groups 29 and 30.
Reliability and common problems
The MINI hatch doesn't have a reputation either way for being reliable or unreliable, so the biggest factor in a used version is likely to be how well it's been looked after by the previous owner.
There are so many for sale that you should always walk away from any version that doesn't have a good service history and recalls carried out – there will be another in better condition just around the corner. Check for common damage such as around the corners and on the alloy wheels.
How reliable is the MINI hatchback?
Like most car makers, MINI offers a three-year warranty from new. Unlike its rival Audi, however, there's no mileage limit on that, so any cars that are less than three years old are still covered. MINI also sold service packages from new covering them for a number of years or miles, and since the engines are chain-driven there are no cambelt changes to worry about.
Servicing is reasonable and there are plenty of specialists that will be able to beat main dealer prices. Since MINIs come with condition-based servicing, you need to make sure that certain parts, such as the brake fluid and pads, have been changed and the warnings on the dash have been reset. If you buy one without evidence of this, you may end up shelling out for new parts after only a few miles of driving.
Are there any common problems or things to look out for?
There are a few common problems with the Mk3 MINI, but nothing that should cause too much concern. Sometimes on manual models the clutch can have problems, such as with the hydraulic action or the return spring, but the fixes aren't too expensive.
Similarly, the gear linkage can fail, causing the car to jump out of gear. This means adjustment is required. Look out for the paint on the B-pillar, as the rubber nearby can rub on it and cause the colour to fade or wear off.
The infotainment system is generally good but it can have issues connecting to smartphones. The Bluetooth connection can fail and then refuse to re-connect. This requires a software update to fix in some cases.
What about recalls?
The third-generation MINI has been recalled a few times, so make sure any potential purchase has had relevant recall work carried out. In 2014, there was a fix for the spare wheel falling out, then later that year there was a recall concerning the rear seat backrests.
Airbag faults and crankshaft sensor issues have also been identified and there was a repair for a leaking exhaust gas recirculation valve as well.
What do owners think?
The MINI hatchback was ranked 44th out of the top 75 cars in the 2017 Driver Power customer satisfaction survey, which would mostly be based on earlier models. Then in 2021, owners placed it 59th in the top 75 cars, so although it fell slightly, it's still a popular model.
Owners generally praised the car's infotainment, reliability, build quality and running costs, which is a good sign for used buyers. However, owners marked the MINI down for practicality and the engines and gearboxes.
Engines, performance and drive
The MINI has always been known for being fun to drive and that's still as true as ever. All versions are great to drive while also being comfortable and quiet. It's the MINI's biggest strength as it has a better driving experience than virtually all of its rivals. 
As you go up through the range, things become ever-more fun and fast as the engines have more power, but even the most basic MINI hatch you can buy, the One, is really enjoyable on a twisty road.
What is the MINI hatchback like to drive?
The MINI hatch has very quick and responsive steering, so it feels very alert and agile in bends. It has plenty of grip, so the car is easily able to keep up with the sporty steering, but it does feel unusual at first if you're used to modern city cars with numb steering. Once you get used to it, it's a lot of fun and adds to the driving experience.
All versions are comfortable, although the JCW model is a little on the stiff side over bumps and so we prefer the smoother Cooper S model. Even though it has a little less power, the Cooper S is still fast enough for anyone.
As standard you get a six-speed manual gearbox that's a joy to use, as the action is really slick. The automatic models are a little less fun to drive as you miss out on this, but the gearbox in those versions is nice and smooth, so it's good for driving in traffic.
At higher speeds the MINI doesn't feel out of place, so it works as a motorway cruiser – it's just a little small, and only the diesel versions are at their best on high-speed roads. In town the MINI is quiet, nippy and easy to drive, although visibility for parking isn't the best because the windows are quite small (including the windscreen). The electric Cooper SE is ultra-quiet and really easy to drive, so it makes a great city car.
Which engine should I choose?
When the Mk3 MINI launched, the entry-level One model came with a 1.2-litre petrol engine with around 100bhp, but this was replaced in later versions by a 1.5-litre motor. Both of these are good for young drivers because of cheaper insurance, but they're still reasonable when it comes to performance - 0-62mph takes about 10 seconds. 
If you can afford the insurance hike (it should only be a small amount if you're not a new driver) then the Cooper model is much better. It also has a 1.5-litre engine, which has 134bhp and goes from 0-62mph in about eight seconds. It's punchier and feels more lively, so it adds to the fun, but it's no less economical than the One.
The Cooper S is great for keen drivers. It has a 2.0-litre petrol engine with about 190bhp, and goes from 0-62mph in just 6.8 seconds. The JCW model has 228bhp from a similar 2.0-litre motor, and gets to 62mph in 6.3 seconds, but it's not really any more fun than the Cooper S, although both engines are really fun to use.
The diesel range uses 1.5-litre engines in the One D and Cooper D, and both are punchy enough - even the One D has 220Nm of torque, which is the same figure as the Cooper petrol motor. This means it feels powerful when you put your foot down at low revs, although it can't keep up at higher revs. The Cooper SD is the most powerful diesel version, and it can get from 0-62mph in just 7.2 seconds, but we'd stick to the Cooper S if you want a powerful model.
The Cooper SE is the electric-only model and it has a 33kWh battery and about 145 miles of driving range. The electric motor is ultra-quiet, feels very powerful (0-62mph takes 7.2 seconds) and is really easy to use.
Interior, comfort and safety
The MINI hatch has an excellent interior, and while some models are a little bit sparse in terms of equipment, the build quality and design is up there with the best in class. Go for a Cooper model or above and you'll have an affordable used car with a great interior and plenty of equipment.
One of the best things about the MINI's interior is the driving position. It's nice and low, but there's plenty of adjustment in the seat and steering wheel, so you can sit comfortably while also having the maximum amount of control with your hands on the wheel. The gearlever is perfectly placed and the clutch is nice and light, so it's easy to drive and a lot of fun.
What's the MINI hatchback like inside?
Visibility isn't the best in the MINI because the windows are small and the windscreen is a long way from the driver's seat. This gives a sporty feeling when you're driving but it doesn't make parking any easier. At least the MINI is a small car and parking sensors are available.
The cabin itself is nicely designed, with unique touches such as the circular theme to the infotainment and centre console, plus there are aircraft-style toggle switches that look great. Earlier models have a 6.5-inch screen or were available with an 8.8-inch touchscreen display as an option, while later versions have the larger screen as standard.
The seats are comfy and feel high-quality, and the rest of the materials are great as well. There are some cheaper-feeling plastics if you look for them but all the most important points that you touch often feel pleasant. 
The steering wheel is littered with buttons and it can be easy to accidentally press them, which is an annoyance when parking, but it's useful to have them when driving. 
What's on the equipment list?
The MINI's equipment is linked to the engine you choose, as kit was mainly linked to option packs: to get things such as sat-nav or larger infotainment screens, buyers needed to add option packs. Check which ones were added when new to any potential purchase.
There were also different versions in later models to look out for: Classic, Sport and Exclusive. These were mostly cosmetic but there are some differences. The Classic comes with 15-inch alloys, manual air-conditioning, DAB radio, Bluetooth, a 6.5-inch infotainment screen and cloth upholstery. Sport adds 17-inch alloy wheels, a spoiler, sport seats, cruise control and sports suspension, and Exclusive has different 17-inch alloys, leather upholstery and cruise control as standard.
In earlier cars trim levels and engines were the same – for example, the Cooper model is always a 1.5-litre petrol and comes with 15-inch alloys, manual air-conditioning, DAB radio, Bluetooth, a 6.5-inch infotainment screen and cloth upholstery. It's a good all-round choice.
There are also several option packs to look out for. The Chili pack adds 17-inch wheels, extra in-cabin storage, parking sensors, auto lights and wipers and sports seats, and the Navigation Plus Pack adds a larger 8.8-inch infotainment system with connected apps and Apple CarPlay.
How safe is it?
The MINI achieved a rating of four out of five stars from its crash test at Euro NCAP. Its rating is short of the top score held by some of its rivals, but part of this is because some safety equipment is included in option packs and isn't standard.
All versions come with six airbags, ISOFIX child-seat mounts, a passenger airbag deactivation switch, tyre-pressure monitoring and stability control, but the lack of autonomous emergency braking (AEB) as standard harms its credentials in city driving.
Practicality and boot space
The MINI hatchback is available in three- and five-door forms, but neither is a particularly practical option. The latter is certainly the roomier car, mainly because it's actually quite a bit longer than the three-door and has more passenger space, but if you are looking for a really roomy car then the MINI probably isn't an ideal choice.
There's a decent amount of storage inside the cabin, so if it's just you or you and one passenger, it's useful enough for daily life and trips away. It's only if you are regularly carrying passengers in the back or need to carry a lot of luggage that the MINI's lack of practicality is a problem.
Its small size is actually a plus point for some, because it's easier to park and fit into tight spaces around town. Or if you live in a rural area with lots of single-track roads, its tiny footprint means it's a more relaxing car to drive when you never know what might come the other way.
How big is the MINI hatchback? 
The three-door MINI hatch is 3.8m long, 1.7m wide and 1.4m tall, so it's a small car but nowhere near as tiny as the original – not that you would expect that of any modern car. It should fit in just about any single garage with ease, though.
The five-door model is 4m long and is longer between the wheels as well, which means there's more space for passengers and the rear is a lot easier to access. It's the same width and almost the same height, though, so it's still a small car.
How much space is there for passengers?
The front seats are roomy enough for anyone and even tall drivers will have no trouble fitting behind the wheel because the driving position is so good, but passenger space is limited in the MINI hatch. The three-door model has sliding front seats that help with access to the back, but once you're inside and the seats are back in place, there's hardly any legroom at all, so it's only kids that will be able to sit there for any length of time.
The five-door model is better – the access is clearly a lot better with the extra doors, and there's more legroom, but there's still not as much room in here as in many other small cars such as the VW Polo. Still, the five-door MINI is much roomier than a Fiat 500, another style-focused small car, so it's an option for people who love how it looks but need a little bit more space inside.
How big is the boot?
There are only 211 litres of boot space in the MINI, which is tiny. The VW Polo has 351 litres of space in the back, plus it's easier to access. Plenty of other hatchbacks have more room as well (such as the Ford Fiesta, with 292 litres), so don't pick a MINI if you need to carry a lot of luggage. It's enough for shopping or some suitcases but things such as bikes and buggies are tough to fit inside. The electric model has the same amount of space as the piston-powered versions.
The five-door model has more room, at 278 litres, but it's still on the small side. The rear seats fold in a 60:40 split and the floor is flat when you do this, which is good for sliding items in and out, but the loading lip is large and you'll have to lift things over it. In this mode, there's 941 litres of space.