Used Volkswagen Golf Review: 2013 to 2019 (Mk7) - Running costs, MPG, CO2 emissions and insurance
Great fuel economy and low-emission engines help make the Golf Mk7 easier on the wallet than you might imagine
Despite its upmarket demeanour, the Golf Mk7 isn't hugely more expensive to run than its main rivals. Models between three and 15 years old are eligible for fixed-price maintenance at a VW dealer. Under the programme a basic minor service costs £184 and a major one £354 – you can choose between fixed interval servicing every 12 months or 10,000 miles, or variable servicing intervals (calculated by the car's on-board computer) that allows up to 20,000 miles and two years between services, depending on how the car is being used (urban driving/country/motorways).
Included in the fixed-price maintenance scheme are items that are likely to require replacement in older, higher mileage cars. For example, most engines feature a cambelt that needs renewing every five years or 140,000 miles: this job has a fixed basic price of £549 which includes a new water pump, too. Replacing the front brake discs and pads costs £319. 
How much do used VW Golf Mk7 models cost?
You'll pay more for a Golf Mk7 than for a similar era mainstream rival, but if you look after it well then you should also be able to sell it for more when you fancy a change. As depreciation makes the biggest single impact on a car's running costs, if you can afford the initial outlay then a Golf MK7 makes sound financial sense.
You'll discover that as the popular VW hatchback has been one of the UK's best-selling cars for many years now, you'll have a wealth of examples to choose from.
Check our sister site BuyaCar for up-to-the-minute Golf Mk7 prices... 
What's it like for fuel economy, emissions and tax?
Best engine in the Golf Mk7 range for fuel consumption is the 113bhp 1.6-litre TDI diesel with a manual gearbox. While it has enough power for safe motorway driving, features such as an automatic stop-start system help it to deliver 57.6mpg. Emitting as little as 108g/km of CO2, the 1.6-litre diesel costs from as little as £20 a year to tax: some earlier, less powerful versions of the 1.6 TDI are almost as economical and have CO2 emissions of less than 100g/km, making them eligible for free road tax. The purely electric Volkswagen e-Golf is also fully exempt from road tax, as are some plug-in hybrid Golf GTE models, and cars powered by the turbocharged petrol 1.0 TSI BlueMotion engine. 
The plug-in hybrid Golf GTE's claimed economy figures are impressive, with the promise of up to 166mpg measured on the Combined cycle. Like all plug-ins however, that figure needs to be taken with a pinch of salt. To achieve anything like it you need to be able to run on electric power for a large chunk of your commute. When the batteries are drained, you should manage about 55mpg. 
The e-Golf, in common with most EVs, is costly to buy, but that expense can be offset by the fact it costs only a few pounds to fully charge (depending on when and where you do so). Expect around 130-140 miles of range from a full charge in the real world, although that varies hugely depending on your driving style and usage.
If you'd prefer to stick with a conventional engine and are likely to drive fewer than 12,000 miles a year, consider a petrol Golf. The 84bhp version of the 1.0-litre TSI is claimed to give 50.4mpg, with the more powerful (113bhp) model achieving up to 49.6mpg.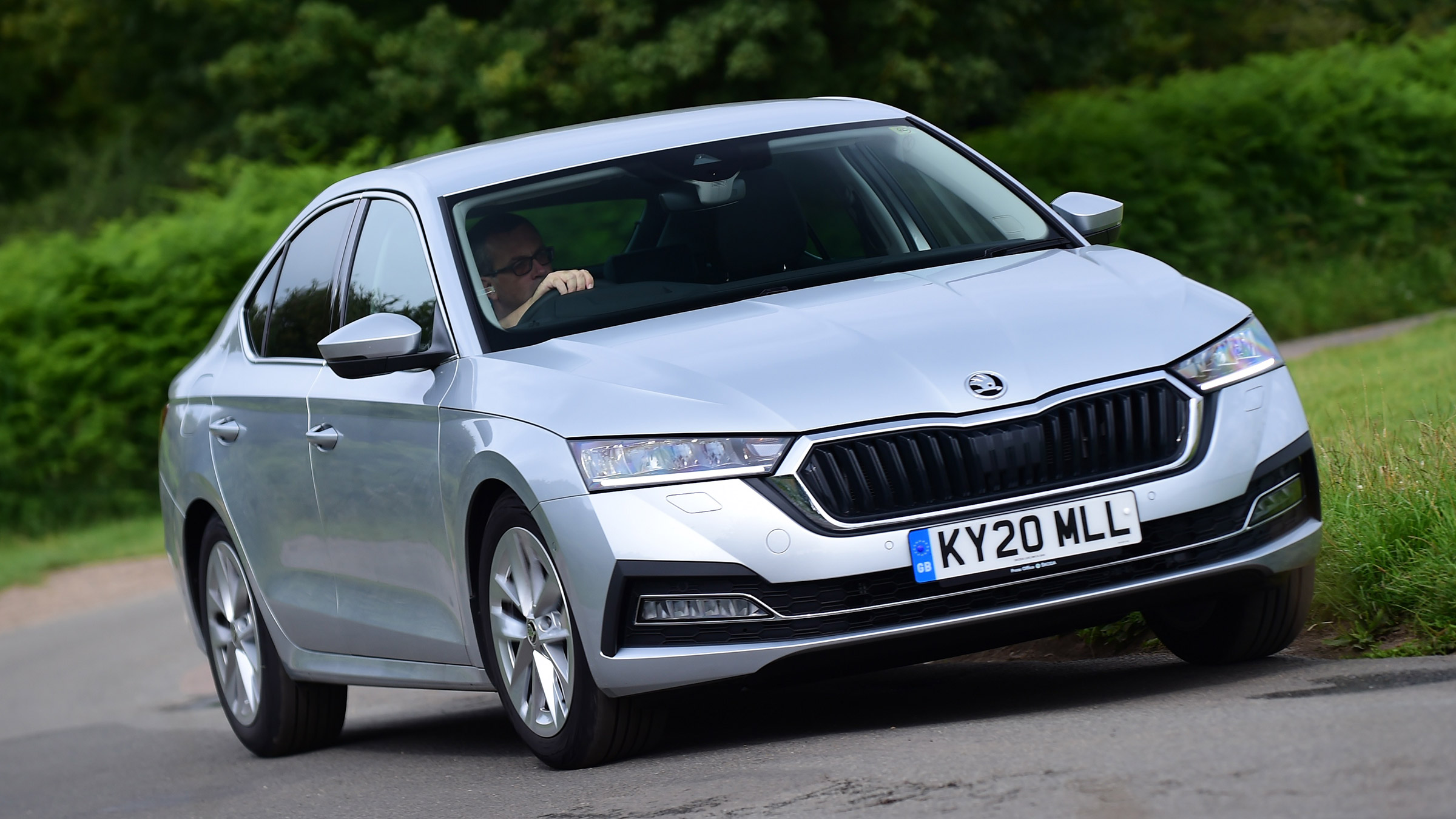 Top 10 best family cars 2022
The 129bhp 1.5-litre TSI petrol is almost as efficient, with an official combined economy figure of 47.1mpg; CO2 figures range from 110 to 116g/km depending on which trim, body style and gearbox combination you choose. The more powerful 148bhp version of this engine is also claimed to deliver 47.1mpg with a manual gearbox, while its CO2 emissions are between 119 and 123g/km depending on body style and gearbox combinations.
Even the 2.0-litre petrol and diesel engines are impressively frugal. The turbocharged 2.0-litre petrol is available only on the high-performance Golf GTI and is capable of 47.0mpg, while the 148bhp version of the 2.0 TDI – available in Match Edition models and above – manages up to 52.3mpg.
How much will it cost to insure?
The 1.2-litre TSI Golf is cheapest to insure, sitting in groups 7-11, while the 1.0 petrol spans groups 11-13, the 1.4 TSI ranges between groups 14-19, with the 1.5 TSI Evo in groups 15-19. Diesel engines start in group 10 for the 1.6-litre TDI. The higher-performance diesel GTD and GTI petrol variants start in groups 27 and 33 respectively, with the range-topping Golf R spans groups 37-39 out of 50.