Used Volvo XC40 review: 2018 to present (Mk1)
"The Volvo XC40 is an upmarket and comfortable family SUV with a wide range of engines to choose from"
Pros
Comfortable and pleasant to drive
Lots of kit, including safety equipment
Many different versions to choose from
Cons
Not as practical as some rivals
Interior feels cheap in places
Not very exciting or fun to drive
The Volvo XC40 is an upmarket family SUV and its core strengths mean that it's an excellent choice for lots of potential buyers. Most people looking for a used premium SUV will want something affordable but luxurious but also comfortable, practical and efficient, and the XC40 is all of those things. It's not perfect, and rivals outdo it in some ways, but thanks to a wide range of engines and key aspects that will appeal to lots of people, it's a top choice. It's not the last word in value for money but if you've got a healthy budget for a family car then you should certainly put the XC40 on your shortlist.
The Volvo XC40 is the smallest SUV model in the Swedish car maker's range. It's designed to appeal to buyers who want a family car with a good amount of room inside, but at a lower price and smaller than some of the company's larger cars such as the XC60 and XC90.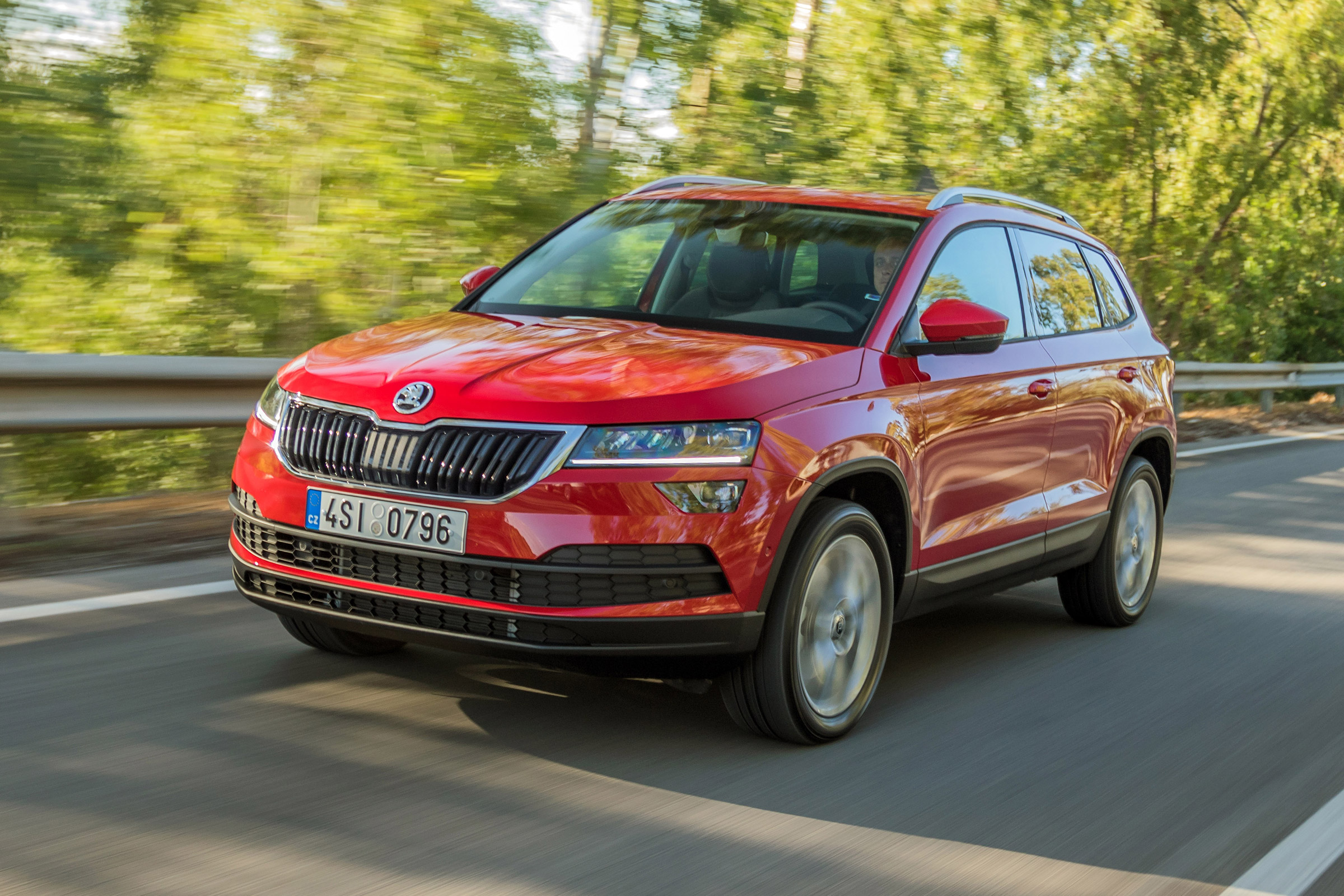 Top 10 best used SUVs 2022
The XC40 integrates many of the strengths of the hugely popular XC60 in a smaller package. For context, it's about the same size and price as models such as the Audi Q3, BMW X1, Lexus UX and Mercedes GLA. 
More reviews
In-depth reviews
Road tests
Volvo offers the XC40 in various forms and while there aren't any diesels in the current line-up, they were included early on, and there are plenty for sale used alongside the petrol, plug-in hybrid and electric models that are also available.
This wide range of models means that there's bound to be a version that suits you. All models are well equipped, particularly when it comes to safety kit, and have an upmarket interior that sets the XC40 apart from more mainstream SUVs, such as the Nissan Qashqai. Many buyers will see the extra money you pay for the Volvo as well worth it for the sense of luxury you get in comparison. 
What's the history of the Volvo XC40?
The Volvo XC40 is pretty young, because there has only ever been one generation and it arrived in 2018. Earlier models from around this time include the T3, T4 and T5 petrol engines and the D3 and D4 diesels. All except the T3 were 2.0-litre engines (with higher numbers indicating more power). The T3 uses a 1.5-litre three-cylinder engine. 
In 2019 there were a few changes to the equipment range, and then in 2020 a T5 Twin Engine model arrived, which is a plug-in hybrid that can be charged up with a plug and driven on electric power alone for short trips. A T2 entry-level model was also added with the 1.5-litre engine.
Later in 2020 the B4 and B5 models were added, which are mild hybrids (a tiny electric motor helps to boost efficiency but is not noticeable in normal driving), and then a T4 Twin Engine plug-in was launched. Finally, in 2021 the XC40 Recharge P8 entered the range, which is an all-electric model with a 260-mile range.
Which is the best Volvo XC40 to choose?
The all-electric P8 model is very appealing, because it has a good range and is really quiet and smooth but also powerful. However, it is also really expensive, so if you want to choose an electrified model then the plug-in hybrid T4 might be a better option.
For most people, though, one of the petrol engines will be the best all-rounder. The T3 model has plenty of performance despite its small engine, but the T4 and T5 are faster and the engine is a bit smoother. None of the engines are particularly enjoyable to use, though, so any of them are fine.
Choose a diesel if you are planning to do a lot of motorway miles, though. These versions are the most efficient when at higher speed, and they are also relatively affordable on the used market. The D3 model is the best value.
What are the alternatives? 
There are lots of alternatives to the Volvo XC40, because it sits in a really popular class of car. There's the Audi Q3, BMW X1, Lexus UX and Mercedes GLA to consider, as well as plenty of other models such as the MINI Countryman and Range Rover Evoque. The Jaguar E-Pace is another rival, and you could also consider a Mazda CX-5, which straddles the line between premium and mainstream.
More affordable, lower-cost cars could also be considered as rivals if you prefer to go for a higher-spec model, so you might also consider a SEAT Ateca, Toyota RAV4, or a Volkswagen Tiguan. You get more for your money with those options but they don't feel as luxurious as the Volvo.
XC40 Mk1 video reviews
Volvo XC40 Mk1
Volvo XC40 Recharge Electric
Running costs, MPG, CO2 emissions and insurance 
There will certainly be a Volvo XC40 that suits you and can deliver low running costs, simply because every type of engine is catered for in the car's range. Older diesel models are affordable to buy and are fuel-efficient especially on the motorway, while the petrol versions are better for local trips and still quite economical.
For those with a driveway or somewhere to charge up overnight, the plug-in hybrid or even the fully electric versions will be the cheapest to run. If you can maximise the electric motor and batteries then you can make visiting a petrol station a pretty rare occurrence, but these versions do cost the most to buy in the first place, so do your sums before committing to buying one.
How much does a used Volvo XC40 cost?
The Volvo XC40 is a premium SUV, so it competes with cars such as the Audi Q3 and BMW X1 on price rather than more mainstream cars such as the Nissan Qashqai. You can check current prices on Buyacar, because they are always changing, but you can be sure that these more upmarket cars will retain a bit of a price premium.
The plug-in hybrid and especially the all-electric P8 models are much more expensive to buy; at the moment it's around £10,000 more to choose one of these over a normal petrol car. The older T4 and T5 models are also better value than the newer B4 and B5 despite being pretty similar to drive.
What's it like for fuel economy, emissions and tax?
The cheapest Volvo XC40 to run will be the Recharge P8 model, which is electric-only. It has a 78kWh battery and a range of about 260 miles, so at an average home energy cost of 19p per kWh it'll cost about £15 to charge up fully.
The plug-in hybrid model can also be charged up at home and if you do this and use the roughly 30-mile range to commute without turning the engine on, it can be just as cheap to run. Claimed economy of 134mpg isn't realistic – it totally depends on how often you charge up and use the electric side of the drivetrain.
The entry-level T2 model and the slightly more powerful T3 models both use a 1.5-litre three-cylinder petrol, and they get about the same fuel economy of around 40mpg and 160g/km. Adding an automatic gearbox does reduce economy by about 2mpg, though.
The T4 and T5 versions use a 2.0-litre petrol engine and return about 40mpg and 38mpg respectively, while the later B4 and B5 models use similar engines, but have a tiny electric motor. These versions are reported to return around 39mpg and 37mpg respectively, so all the petrol options have virtually the same fuel economy figures. Emissions for the larger petrols are higher, though, at around 160-185g/km.
The earlier diesel versions are more economical. Both the D3 and D4 are 2.0-litre four-cylinder diesel engines and will return around 58mpg in front-wheel-drive, manual form and 55mpg in automatic, four-wheel-drive form. All models are a bit less efficient with these weight-adding extras.
All versions of the XC40 with a petrol or diesel engine cost £155 a year to tax, while plug-in models cost £145 a year. The pure-electric P8 model is free to tax.
How much will it cost to insure?
The Volvo XC40 is about average when it comes to insurance costs. The cheapest model to insure is the T2 petrol, which sits in group 18. The D3 and T3 models are in groups 22 and 23 depending on specification, while the B4 and T4 petrol versions are around group 25.
The D4 diesel and B5 petrol models are in group 29, while the T4 plug-in hybrid is in group 28. The T5 Twin Engine plug-in is in group 32 because it's the most powerful version, aside from the P8 all-electric model, which sits in group 42.
Reliability and common problems
Volvo has a reputation for building really reliable cars. We weren't able to find any reports about major faults and owners rate the small Volvo SUV very highly - so the XC40 should be a reliable choice. It should also be a very safe one; Volvo is also known for safety tech and the XC40 is no exception, because it gets plenty as standard.
How reliable is the Volvo XC40?
The XC40 comes with a normal three-year warranty, so not all used models will be covered but plenty of them will be. The electrically powered versions come with an eight-year battery warranty as well. This is the industry standard, although Lexus models have up to 10 years of cover.
All models need to be serviced every year or 18,000 miles, which is a relatively long interval, hinting that the engines are quite robust. You pay premium prices for work on a Volvo, though – models reaching the eight-year mark are particularly pricey as you need to shell out for a cambelt change (around £1,500).
Are there any common problems or things to look out for?
There are very few common issues with the XC40 that we could find. Some owners have reported that cracked windscreens may be a problem, although it's hard to avoid stone chips in any car so we wouldn't be concerned about that. Owners have also told us that the XC40 isn't the most comfortable and that it tends to vibrate over rough roads.
What about recalls?
In 2018 the XC40 was recalled to fix faulty seat latches in the rear, then it was recalled again to fix an issue with the emergency call service that comes with the car. In 2020 there were more recalls for brake system fixes. 
In 2021 there were recalls for the brake system again and a wiring problem. Make sure any potential used car has had all the relevant recall work carried out.
What do owners think?
The Volvo XC40 has been a popular car with its owners, who praise it heavily in our annual Driver Power customer satisfaction surveys. For example, the car came in 14th place out of the top 75 cars in the survey overall in 2020, and then it reached an even more impressive eighth in 2021. The only things owners were less positive about were fuel economy and connectivity.
Engines, performance and drive
The Volvo XC40 drives a little differently depending on which model you choose. As you would expect, the petrol and diesel options are pretty similar and bring decent performance and comfort, but the plug-in hybrid and all-electric versions are ultra-quiet and have lots of performance. Read on to find out more about how the different models drive.
What is the Volvo XC40 like to drive?
The XC40 is very middle-of-the-road, being neither exciting to drive nor the most comfortable option among many mid-sized SUV rivals. There are even models, such as the BMW X1 and Mazda CX-5, that are both more comfortable and more enjoyable to drive.
Yet the XC40 does the job it needs to do to appeal to a wide range of buyers. It's comfortable enough for most people, and it's nice and easy to drive. It has decent visibility, plenty of driving assistance tech, it's not too big to park easily and performance is fine from any engine you choose.
We'd recommend the automatic gearbox, which best suits the car's relaxed nature and makes it even more calming to drive. The manual is fine, but the auto is a smooth gearbox that adds to the driving experience. Many models have four-wheel drive but it's not needed and hardly changes the way the car drives.
Electric and plug-in models are heavier, so they can be a bit more uncomfortable as the suspension has to work harder over bumps. Models on larger alloy wheels are also a bit worse on bumpy roads.
Which engine should I choose?
The majority of used XC40s are either petrol- or diesel-powered, and these are the best value for money so we recommend going for one of these, despite the electrified models being better to drive and cheaper to run. They just cost so much more that it's hard to justify choosing one.
The T2 and T3 petrol models are good enough for most, with 127bhp or 161bhp respectively – they take 1.9 and 9.6 seconds to get from 0-62mph. They're quiet too, and since they're cheaper to buy than the 2.0-litre T4 (or B4) and T5 (or B5) models, they make a lot of sense.
The B4 model takes 7.6 seconds to get to 62mph and the B5 takes just 6.1 seconds, so these models are much better for overtaking but the XC40's relaxing driving experience means that a smaller, more efficient and cheaper engine is usually better.
The D3 and D4 diesel engines have 148bhp and 187bhp respectively, and take 9.9 and 7.9 seconds to get from 0-62mph respectively. These motors are excellent, offering plenty of performance from low revs, so they're good to drive and efficient. They work best for people who do longer trips, rather than local ones.
The plug-in hybrid T4 and T5 Twin Engine models use a small petrol engine and an electric motor and have a range of about 30 miles, so they are great for short commutes if you can charge up daily. They're fast too, and ultra-quiet on electric power.
The XC40 Recharge P8 has two electric motors with 402bhp so it's by far the fastest model in the range. It's able to hit 62mph in just 4.9 seconds, which is faster than many sports cars. It's quite an experience, but it's the most expensive model there is and won't suit some people's lifestyles.
Interior, comfort and safety
The Volvo XC40 isn't the most comfortable SUV around, especially on models with large alloy wheels because the ride can be a bit bumpy and unsettled. However it's not a deal-breaker and is merely average in this department rather than poor. It also makes up for this with a fantastic interior and especially with its highly comfortable seats and natural-feeling driving position.
What's the Volvo XC40 like inside?
The XC40 has a simple, very modern-looking dashboard with only a handful of buttons. Most of the car's features are contained in the easy-to-use touchscreen display, which looks and works like an iPad or tablet computer. There are lots of apps you can flick through and Android Auto and Apple CarPlay work really well on the display.
There are some clever touches and storage spaces here, with big door bins and places to put your phone and drinks within each reach. The seats are really comfy and the driving position is excellent too. There are some models out there with a very eye-catching orange-coloured trim, but most buyers went for a more traditional black colour.
The materials inside are high quality for the most part but there are certainly some places where you can see and feel cost-savings have been made. Some piano black plastic is used, which scratches easily and attracts dust, plus some of the materials lower down in the cabin feel rather cheap. We love the XC40's interior but an Audi Q3 feels a bit more expensive, if that's important to you.
What's on the equipment list?
The three main trim levels in the XC40 range are Momentum, R-Design and Inscription. There are other trims available but they all build on these three core specifications.
Momentum is the entry-level model but it's the best value and comes with loads of standard kit. It comes with dual-zone climate control, 18-inch wheels, LED headlights, keyless go, rear parking sensors, cruise control, a 12.3-inch digital instrument cluster and a portrait-oriented touchscreen display on the dash.
R-Design has all of that plus leather seats, extra trim that makes it look sportier, different alloy wheels and some other cosmetic upgrades. It's a popular trim and many are available used. The R-Design Pro model adds heated seats, adaptive headlights, a heated windscreen and auto-folding mirrors.
Inscription and Inscription Pro match up with R-Design and R-Design Pro in terms of equipment but they have a different look, which is more focused on being classy than sporty. There are 18,19 or 20-inch alloy wheels available on these models and we'd choose the smallest possible because they are the most comfortable. Inscription models have fancy interior trim such as a wood finish and a crystal-effect gear selector.
There is also a Momentum Core trim that was added to the range later, which is the most basic model you can buy. It has LED lights, a digital dash, a touchscreen display and keyless go but isn't that well equipped overall – go for Momentum instead.
Look out for cars with extras such as Android Auto and Apple CarPlay functionality, the Winter Pack (for heated seats) and Intellisafe Pro (with loads of extra safety kit) - as these options are well worth having.
How safe is it?
The Intellisafe Pro pack adds adaptive cruise control, blind-spot warnings, rear cross-traffic alert and the semi-autonomous Pilot Assist driving tech, so it really adds to the XC40's already impressive safety credentials.
Volvo is known for being a safety-conscious brand and the XC40 is no exception. It received five stars in its Euro NCAP crash test with a highly impressive score of 97 per cent for adult protection in an impact. Autonomous emergency braking (AEB) is standard, plus there's an e-call function that can call the emergency services for you. Other clever tech can help steer the car away from danger, such as an oncoming car.
Practicality and boot space
The Volvo XC40 is the smallest SUV in the Volvo range, but its squared-off styling means that it's pretty spacious inside. While it's often considered a small premium SUV, it's actually about the size of a medium-sized family SUV like a Nissan Qashqai, so it has enough room to work as a family car and there's plenty of room for kids in the back.
Its smaller size next to Volvo's other models, such as the XC60, means that it's easier to park and fit down tight country roads. Since the wheels are out in the corners and there aren't long overhangs, there's more space inside than you might expect and it's easy to judge the car's size when you're driving.
How big is the Volvo XC40?
The XC40 is roughly 4.4m long, 1.9m wide and 1.65m tall, so it's nearly the same size as a Nissan Qashqai, one of the most common family SUVs in the UK. It means the Volvo is a bit taller and wider than an Audi Q3, but the German rival is a little longer overall. It should be possible to fit the XC40 into a typical single garage, although it might be a little tight and most buyers won't bother to store the car indoors anyway.
How much space is there for passengers?
There is plenty of room for tall drivers and front passengers in the XC40, as the front seats are well-designed and there's lots of headroom and plenty of adjustment possible. Even models with a panoramic sunroof have enough headroom for the vast majority of drivers.
The back seats are also roomy, and you should be able to fit four adults inside without much trouble. The fifth seat in the back isn't ideal for adults, though, as there's a big hump in the floor that restricts foot room. Either way, there's plenty of room for a four-person family with child seats fitted to the Isofix fittings in the back.
How big is the boot?
The XC40 has a nice square and wide boot opening so it's easy to load up and it makes the most of the 460 litres of space available. That figure puts it in between its rivals the Audi Q3 and BMW X1, which have 427 and 505 litres respectively. The P8 all-electric model has a bit less boot space, at 452 litres, but this is still pretty good considering it has some big batteries on board.
The boot is nice and flat and the seats fold down to boost space up to a maximum of 1,336 litres. Some models have a Convenience Pack, which adds securing points and dividing sections to make the space even more useful.