Hyundai Ioniq 5 vs Kia EV6 – which should you buy?
Two of the very best electric family cars go head-to-head, but which is better? We compare the Hyundai Ioniq 5 and Kia EV6
We're undergoing a state of change never seen before in the automotive industry. Electric cars like the Hyundai Ioniq 5 and Kia EV6 are dominating the headlines, but the rate of development means it's sometimes tricky to keep up. 
Therefore, buying the very best car you can has never been more important; as technology advances, those that aren't up to speed risk being left behind. Thankfully, the Hyundai and Kia feel like a whole new generation of EV, with super-fast charging, stand-out looks and state-of-the-art tech.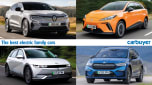 Top 10 best electric family cars 2023
The Ioniq 5 draws its inspiration from the original Hyundai Pony, with retro style sure to draw admiring glances from passers-by. The boxy design, pixel-LED rear lights and minimalist interior, give it a look unlike that of any other family car.
By comparison, the Kia EV6 doesn't have any obvious retro influence; instead, the styling aims to be futuristic. It has low-set headlights with an intricate design, and a full-width light bar that spans the tailgate and arcs down towards the rear wheels. At night, especially, you'd be forgiven for thinking the EV6 was an expensive, premium model with a German badge on the boot lid.
These cars rival models such as the Audi Q4 e-tron, Ford Mustang Mach-E and Volkswagen ID.4, as well as the ever-popular Tesla Model 3. We've compared the Hyundai and Kia to see which you should buy.
Which has the best range and charging capability?
The EV6 and Ioniq 5 use the same architecture and some of the same parts, because Kia is part of the Hyundai group. The cars both get a similarly long range, but what's perhaps more impressive is the charging technology bestowed to each model. 
Until these cars launched, only the uber-expensive Audi e-tron GT and Porsche Taycan came with 800-volt charging capability, but now it features on these more mainstream models. Find a charger capable of 350kW and more than 60 miles of range can be added in just five minutes. Long, stress-free journeys are very much possible in these cars.
Hyundai offers two battery sizes for the Ioniq 5: 58kWh and 77kWh – the latter replacing the 73kWh battery available at launch. The smaller of those two options will suffice for many buyers, with a reasonable 238-mile range; the 77kWh option manages up to 315 miles depending on specification; top-spec models with the more powerful motor and the biggest wheels are officially pegged at 282 miles per charge. 
All UK-market EV6s come with a large 77.4kWh battery, and a range of between 300 and 328 miles depending on whether you pick rear or four-wheel drive. As of late 2022, there is also a hot Kia EV6 GT with over 500bhp, though all that extra power reduces range to just 263 miles.
Kia and Hyundai seem to offer some of the most accurate range figures of any electric car manufacturer, so the figures listed above should be largely achievable in real driving. As with any EV, range will take a slight hit in cold weather.
On paper, the Hyundai looks to be slightly cheaper to buy than the Kia, but that's because the Ioniq 5 gets a smaller battery option. If you add in the bigger battery, the least expensive Hyundai is actually almost £1,500 more than the most basic EV6.
Partnership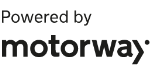 Need to sell your car?
Find your best offer from over 5,000+ dealers. It's that easy.
Both have free VED (road tax) until 2025, however, and even with rising energy prices, recharging at home should cost much less than refuelling a petrol or diesel car. Both are also attractive for company-car users, with minimal Benefit-in-Kind tax liability. Servicing and maintenance should also be cheaper than for cars with engines, too.
Which is the best to drive?
The entry-level Hyundai Ioniq 5 makes do with a 168bhp electric motor, powering the rear wheels. Despite weighing nearly two tonnes, it's brisk off the line, with 0-62mph taking 8.5 seconds. Up next is a 225bhp motor, knocking more than a second off the sprint time, while the range-topping version gets two motors with 321bhp combined. That gives a startling 0-62mph time of just 5.2 seconds, but the Ioniq 5 isn't a sports car. It provides assured and confident handling, rather than chasing excitement and hot hatch thrills.
Opt for the Kia and you also have three versions to choose from: a single-motor 226bhp model, a dual-motor with 321bhp, or the range-topping EV6 GT, which boasts a staggering 577bhp and all-wheel drive. This model will slingshot to 62mph in just 3.5 seconds – almost as quickly as the Tesla Model 3 Performance. The Kia is slightly sharper to drive than the Hyundai, and has a firmer suspension set-up. Keen drivers might be best off in the Ford Mustang Mach-E, though.
Which has the best interior?
You won't miss out on the latest technology by picking one of these cars over the other. Both have a cutting-edge design and a generous assortment of gadgetry, and whichever you choose you'll get two 12.3-inch screens perched side-by-side on top of the dashboard. The EV6 perhaps looks more conventional inside; the Ioniq 5 feels more spacious, with a flat floor ahead of the cupholders, giving it an almost lounge-like appearance for front-seat passengers.
Spec your Ioniq 5 with blind-spot monitoring and the camera feed appears in the digital instrument cluster when you indicate. This is a fairly new feature, and is very well integrated. An interesting feature on both cars is the ability to charge up other cars or appliances from the onboard battery, called Vehicle-to-Load (V2L) charging. Hyundai showcased this by using an Ioniq 5 to power a family's camping holiday.
Fittingly for circa-£40,000 cars, the materials used feel premium. There aren't really any cheaper plastics on show. Standard equipment is also good, with top-spec versions feeling almost opulent.
Which is the most practical?
The Hyundai Ioniq 5 is bigger than you probably expect. It might look like a hatchback that's the size of a Ford Focus, but it's actually wider and longer than the new Hyundai Tucson SUV. The distance between the front and rear wheels (the wheelbase) is longer than the Audi A8 limousine's. There's no need for a transmission tunnel, either, so the rear space features a completely flat floor. The boot floor is flat and doesn't have a massive load lip, and because the car is so big it offers 527 litres of luggage space, despite being quite shallow.
The EV6 also has a flat floor, meaning it's fine for three adults to sit across the back row. It's spacious for front-seat occupants, but the car's sleeker design than the Ioniq means headroom suffers. The boot is also a little smaller in the Kia, although there is a small 'frunk' under the bonnet to store charging cables or muddy boots.
Which should you buy?
Whichever car you choose, you're more likely to be wowed than underwhelmed. These are two of the best electric cars available – at any price. While you might not be as taken by the Ioniq 5's retro styling as we are, the Hyundai just edges this comparison by being more practical and spacious inside. There's loads of choice when it comes to batteries and motors, too, and while there might not be a hot Kia EV6 GT-rivalling Ioniq 5 N just yet, you surely won't have to wait too long.
Read our guide to the best electric SUVs, or check out our comparison of the MG4 and Cupra Born