DS 9 saloon review
"The DS 9 is a comfortable executive saloon with a plug-in powertrain, but it's more expensive on finance than the class leaders"
Pros
Comfortable
Plug-in powertrain
Appealing features
Cons
Mediocre driving experience
Premium price tag
Tight rear headroom
It might seem like a brave move, but DS thinks now is the right time to launch a large executive saloon to sit at the top of its range of cars and SUVs. It's a market dominated by players like Audi, BMW, Jaguar and Mercedes, but in more recent years the likes of Lexus and even Tesla have proved new entrants can win small but steady sales with persistence.
Now available in just two plug-in hybrid versions, DS is hoping the DS 9 E-Tense 250 and 4x4 360 will appeal to company car drivers. They have an EV driving range of around 50 miles for the 250 and just under 40 miles for the 4x4 360 model, which keeps emissions neatly in check, while also reducing monthly bills for business users. With a 1.6-litre petrol engine, electric motor and battery, the 250 can officially return up to 353.1mpg and emit between 18-27g/km of CO2 if the battery is topped up from the mains regularly. Longer drives away from a socket will see fuel economy start to tumble.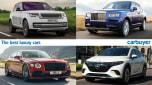 Top 10 best luxury cars 2023
A more powerful 355bhp four-wheel drive 4x4 360 plug-in hybrid sits above it, with four-wheel-drive instead of front-wheel drive. This engine can also return around 39 miles on a full charge, and its huge power increase is only traded off by a slight rise in CO2 emissions to around 35g/km.
The DS 9 is certainly striking-looking, outside and in, with quite a few novel features to help it stand out. There are flush door handles, LED headlights that do a dance as you turn the car on and rear indicators mounted high up, paying homage to the DS of the 1950s. The rear lights also have an intricate 'scaled' look to try to ensure you don't mistake the DS 9 for a more mundane model.
However, there are definitely some styling similarities between the DS 9 and the cheaper Peugeot 508, itself a very eye-catching car. The two share platform parts, but it also looks like there are shared body panels too; the bonnet and door mirrors look to be carried over, and even the side profile is strikingly familiar.
Its interior is quirky, like the 508's, but it feels slightly more luxurious, with excellent materials, sumptuous leather or Alcantara seats and even an analogue clock mounted above the dash. It's a bit of a mixed bag though, because some of the controls take time to get used to, and the 12-inch infotainment set-up isn't the best in the business. Comfort is excellent, both thanks to technology which automatically adjusts the suspension for the road ahead, and decent refinement; especially when driving with just the electric motors.
The DS 9 isn't likely to leap ahead of the BMW 5 Series or Mercedes E-Class anytime soon, but it does offer an intriguing alternative for anyone looking for an alternative to mainstream models. Its quirks give it an undeniable character, the E-Tense plug-in model should be very affordable to run and DS's concierge service will add extra appeal for some buyers.
Partnership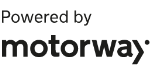 Need to sell your car?
Find your best offer from over 5,000+ dealers. It's that easy.
An update in 2023 brought updated tech and the lineup now consists of Rivoli+ and range-topping Opera trims – a special Esprit de Voyage version was also introduced. The DS 9 gets luxuries such as a leather interior and semi-autonomous driving technology, adaptive cruise control and lane assist, plus 19-inch wheels as standard.
The four-star safety score from Euro NCAP may sound concerning at first, given so many modern cars have been able to achieve top marks. However, it's worth noting that Euro NCAP classifies a four-star car as an overall good performer in crash protection, just one that is lacking some of the latest safety and driver assistance technology.
MPG, running costs & CO2
Company-car drivers will appreciate the E-Tense's low tailpipe emissions
Originally available with a petrol-only version, the DS 9 range is now just available with two versions of petrol-electric plug-in hybrid (PHEV) powertrain. These will appeal to business drivers who make up the majority of executive car owners.
Thanks to an electric motor and 15.6kWh battery, the DS 9 E-Tense 250 is able to drive for up to 51 miles without using its petrol engine, at speeds of up to 83mph. It gets official efficiency figures of up to 353.1mpg, while cutting CO2 emissions to between 18 and 27g/km. This brings it into contention with the BMW 530e and Mercedes E 300 e PHEVs, which have a 12kWh and 13.5kWh battery respectively, and all three qualify for an attractive BiK band.
In E-Tense 4x4 360 specification, an extra motor is added to drive the front wheels. The E-Tense 4x4 360 gets a range of up to 39 miles, and efficiency is also affected. According to DS, the flagship model can return up to 188.3mpg, emitting 35g/km of CO2.
The DS 9 has a 7kW onboard charger and a lead to connect the car to a home wallbox charger, capable of a top-up in two hours and 25 minutes. On our test we found you'll need to charge up more frequently, as we were getting much less range than the claimed figure.
Engines, drive & performance
The DS 9 is relaxing to drive and has decent handling
So far, we've tested the DS 9 E-Tense 225, which gets its power from a 1.6-litre turbocharged petrol engine, boosted by a 109bhp electric motor, giving a combined 222bhp, sent to the front wheels. An update in 2023 uprated this power figure to 247bhp, with the newer powertrain now known as the E-Tense 250. Every DS 9 is fitted with an eight-speed automatic gearbox as standard. Acceleration from 0-62mph takes 8.1 seconds, which doesn't feel very quick compared to the BMW or Mercedes. The 1.6-litre engine can also feel a bit strained and get rather loud and coarse sounding when you ask it to power onto a motorway or overtake a slower vehicle.
The car always starts in its electric driving mode but can be switched to Hybrid or E-Tense Sport with the press of a button. Hybrid juggles power between electric and petrol depending on how the car is driven, while E-Tense Sport offers maximum power and adjusts the throttle, gearbox, steering and suspension for maximum response.
The DS 9's steering is responsive and it's backed up by a chassis with decent composure and good grip, so it does feel secure on the road. The BMW 5 Series is comfortably ahead for keen drivers, but for cruising in comfort and tackling long trips, the DS 9 is equally as capable. We found that it didn't tackle some low-speed potholes and bumps with the same composure as the 5 Series, though.
A more powerful E-Tense 4x4 360 plug-in hybrid is also available. This uses the same 1.6-litre petrol engine as the 250 spec car but gains an extra electric motor in the gearbox that drives the front wheels, boosting power to 355bhp. Performance looks strong on paper with 0-62mph being dispatched in just 5.6 seconds, and it certainly feels rapid off-the-line with help from the instant torque from the electric motor. To cope with the increased power, DS has fitted upgraded brakes, wider axles and a slightly lower ride height with a unique setup for the suspension. It's surprisingly precise to drive, with accurate steering and strong levels of grip making it feel secure when cornering. However, it never feels that fun or engaging, with PHEV rivals like the BMW 530e being far better and more involving to drive.
In spite of its sporting prowess, the 4x4 360 variant is still mostly refined to drive. On smooth French roads, we found that the ride quality suffers slightly due to the 20-inch alloys, although overall refinement is still excellent with standard fit acoustic glass making it very hushed on the move.
Interior & comfort
It won't be for everyone, but the DS 9 offers some unique charms
The DS 9 is fitted with a system called DS Active Scan, which uses a camera to monitor the road surface just ahead of the car as you drive, adjusting the suspension in 150 milliseconds if an imperfection is detected. This generally makes the DS 9 a comfortable car to travel in, but it can still get caught out by large bumps and lots of frequent ripples in the tarmac. 
DS has worked hard to make the interior feel upmarket, and the theatre begins as you get in, thanks to those flush door handles. The Opera option pack (around £3,000) features Rubis red 'watch strap' leather seats and trim, which are rather lovely. The DS 9 isn't one of the most intuitive cars to just hop into, though; it took us a long time just to find the mirror adjuster behind the steering wheel. When you're hunting for it, you might come across some cheap-feeling materials that have been pinched from Citroen's parts bin, which does taint the luxury ambience.
The 12-inch infotainment screen will be familiar if you've spent time in other cars from the Stellantis stable, and while it looks pretty good, Android Auto and Apple CarPlay don't utilise all of the display. We also wish the climate control was controlled using a knob rather than prodding the laggy touchscreen. The quality of materials is mostly excellent, though, with lots of attractive finishes and even a stylish BRM clock mounted atop the fascia.
Just two trims are offered, with the Rivoli+ getting 19-inch alloy wheels, LED lights, two 12-inch displays, plus massaging leather seats, semi-autonomous driver assistance aids and a 360-degree camera view. Top-of-the-line Opera features 'watch strap' leather seats, and Nappa leather trim, which is rather lovely, plus a DS Night Vision 360-degree camera, electric tailgate with handsfree access, an upgraded Focal sound system, dual-zone climate control, a sunroof, plus the 'Lounge Pack' which includes an upgraded rear armrest, heated and ventilated rear seats with a massage function. The four-wheel drive variant also gets a larger set of 20-inch alloy wheels.
A special Esprit de Voyage trim was also introduced in 2023 – this includes a unique, brighter Pearl Grey Nappa watchstrap leather interior, pebble grey Alcantara on the headlining and door armrests as well as on the braid of the carpet mats. Basalt Black Nappa leather also features in various other areas of the interior and the car gets 20-inch alloy wheels. The Esprit de Voyage also gets a unique motif featuring a heat-embossed map of Europe on the leather under the central infotainment screen – a design which also features on the sills and badges on the front doors, as well as on the mirror housings.
Practicality & boot space
The DS 9 is a long car, and that's reflected in its rear legroom and boot space
The DS 9's high comfort levels can also be experienced in the back seats, thanks to plentiful legroom. Headroom isn't quite as generous, but anyone under six foot is well catered for. The Opera pack adds a glass roof to help flood the interior with natural light, and there's also a large central armrest, cupholders and storage. The climate control can also be separately adjusted from the back seats in top versions.
Another feather in the DS 9's cap is the generous 510-litre boot, which is larger than what the BMW 530e and Mercedes E 300 e can offer. It's also well proportioned, with no awkward steps or intrusions from the battery pack, as well as a handy underfloor storage area to put the charging cable. Note that the boot shrinks slightly in the plug-in hybrids if you order ventilated rear seats, the Focal stereo system or an electric bootlid.
Reliability & safety
Being a flagship model, the DS 9 is loaded with safety features
While it may be a new model, the DS 9 shares its underpinnings and powertrain with some other models, such as the DS 7 and Peugeot 508, which aren't models we've heard any reliability horror stories about. If there are any issues, we'd expect them to be electrical gremlins, as there's no denying the DS 9 is quite a complex car.
If any problems come up, DS does at least promise a hands-on ownership experience, thanks to its 'Only You' customer service. This ensures DS 9 owners have a direct contact to help with servicing and roadside assistance, and can even qualify the owner for exclusive events.
The DS 9 was crash tested by Euro NCAP in late 2022 and scored a respectable four stars. This was a slight surprise given that the DS 7 that it's closely related to scored a full five stars when it was tested in 2017. This is likely the result of more stringent testing and tighter requirements by Euro NCAP. For families, it will be reassuring that the highest scoring segment for the DS 9 was child occupant safety.
Along with a host of airbags, the DS 9 features active safety kit including DS Drive Assist, which can help drive the car at up to 111mph on the motorway, laws permitting. DS Night Vision can help spot pedestrians, cyclists and animals up to 100m ahead of the car in poor visibility.