Electric MG 4 hatchback to take on VW's ID.3 with a low £26k price tag
MG's new VW Golf-sized electric hatchback will undercut smaller EVs while offering over 200 miles of range
Set to rival to Volkswagen ID.3
Over 200 miles of range expected
Due to be announced winter 2022
Following on from the success of the MG ZS EV, MG is set to release a new electric hatchback called the MG 4 by the end of 2022. Our exclusive images preview what it could look like.
Originally teased in a short social media video, the MG 4 will sit between the MG 3 supermini and the MG 5 EV estate. We expect it to be a high-riding hatchback like the Volkswagen ID.3, Kia Soul EV and Citroen e-C4.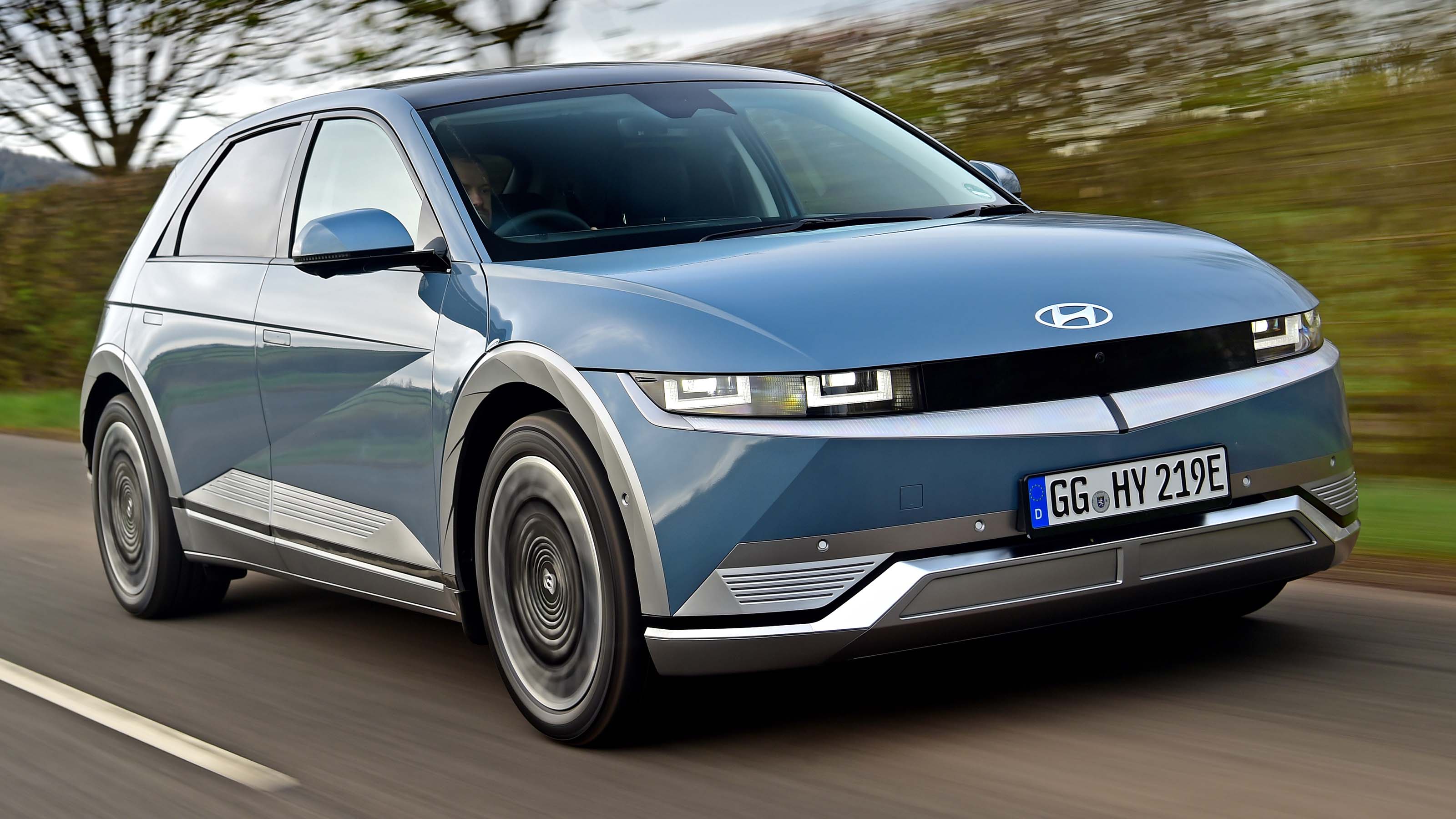 Top 10 best electric cars 2022
As you can see from our exclusive images, the MG 4 will adopt a much more daring design language than other models in the MG range. The front end will be more angular and feature slim, triangular headlights which point towards the MG badge in the centre.
Official teaser images show that the MG 4 will sit on 17-inch diamond-cut alloy wheels, with larger sizes potentially available for an additional cost - though these may negatively affect the car's range. The MG 4 will also feature black mirror caps and roof panels, as well as wraparound LED tail-light clusters like the ones fitted to the Kia EV6.
Measuring 4.3m long, the new car will be very similar in size to hatchbacks like the Golf and Ford Focus, while it should also mean that MG can utilise the electric powertrain from the ZS EV. In Long Range specification, the ZS EV can manage over 270 miles between charges, or even more in stop-start urban driving.
Entry-level cars are likely to use a 51kWh battery, allowing for over 200 miles of range and putting the MG 4 on par with smaller EVs like Fiat's 500. Top-spec models will instead use a larger 73kWh battery in order to manage similar range figures to the Long Range ZS EV; we estimate around 280 miles on a single charge. Both batteries will be paired with a 154bhp electric motor and will almost certainly be available with 100kW rapid-charging capability, allowing for a 15-80% top up in around half an hour when using a fast public charger.
In terms of technology, the teaser video shows a reversing camera and cameras mounted on the wing mirrors, suggesting that the new car may be available with a 360-degree view for parking, or an extended suite of driver assistance features. A very brief view of the interior shows little, although it's possible to see a rotary dial that is likely to be the drive mode selector.
The MG ZS EV and MG 5 both start from under £30,000, so we expect the smaller MG 4 to start from an economical £26,000; this would mean it'd significantly undercut rivals such as the Volkswagen ID.3 and the smaller Peugeot e-208.
Want to go electric without breaking the bank? Read our guide to the cheapest electric cars