Honda e vs MINI Electric: rivals comparison
Both are retro-themed small electric cars but how does the MINI Electric compare with its nearest rival, the Honda e?
The MINI Electric and Honda e are two of the most hotly anticipated small electric cars and both are now on sale. Stylish and futuristic, they have attracted plenty of attention, and the brands received many 'expressions of interest' from potential buyers when the cars were first revealed.
The gorgeous retro styling of both does involve some small compromises: the range and boot space is much less than you'd get in the Renault ZOE EV; you'll be able to go about 100 miles further between charges in a ZOE; and the MINI and Honda aren't the cheapest electric cars you can buy. But if you can look past these aspects of ownership, you'll have a fun-to-drive, characterful electric car that's designed to put a smile on your face.
• Best small electric cars to buy
We've compared them to see which is best.
Price
Of the two cars, the MINI Electric is the most affordable thanks to a starting price of around £24,400 (after the government's £3,000 plug-in car grant). It can manage a range of between 124-144 miles on a single charge.
Three trim levels are offered and all come with plenty of equipment as standard, including sat nav, cruise control and two-zone air con. Upgrading to the higher trim levels costs £26,900 and £30,900 respectively. That means the MINI Electric isn't too much more expensive than a high-spec petrol MINI, and buyers can look forward to much cheaper running costs than if they owned a petrol model.
The incredibly positive public reaction to the Honda Urban EV prototype (the Honda e's original name) meant the car was destined to become a full production model. Built on a dedicated EV platform, the Honda e comes with a high-tech cabin packed with screens, but it's the dinky, retro exterior styling that, naturally, catches the eye initially. Honda claims the car can manage a total range of 137 miles on a single charge (a bit less if you spec the bigger alloy wheels), and it starts at £26,660, so slightly cheaper than a mid-spec MINI Electric.
Powertrain, performance, charging times and range
Range and charging times are two key pieces of information that prospective buyers want to know about electric cars.
The MINI Electric has a range of 124-144 miles and can be charged in four hours using a 7kW wallbox or around 35 minutes to 80% using a DC fast-charger. It has a 181bhp electric motor and 32.kWh battery that are shared with the BMW i3. Power goes to the front wheels and gives that car a 0-62mph sprint time of 7.3 seconds. While the MINI Electric's power figure is very similar to the petrol Cooper S, the additional 130kg of weight dents its acceleration time. The MINI Electric has two regenerative braking settings to top up the battery on the move.
The Honda e has a range of 137 miles and can be charged from 20-80% with a 100kW fast charger in 20 minutes. A 7kW wallbox at home will charge the car in around six hours. It has a 148bhp electric motor that drives the rear wheels and a very short turning circle, so offers nippy handling. Honda says that 0-62mph takes under eight seconds and that the Honda e matches the Civic Type R for torque. Power is supplied by a 35.5kWh battery, which can be charged on the move by seven brake-regeneration modes.
Exterior design
Both of these small EVs have distinctive designs with mainstream appeal. In the past, many electric cars have suffered from either a slightly dowdy design or one that's far too quirky for a vast number of buyers.
The MINI Electric and the Honda e are aimed squarely at the short-distance commuter. The MINI Electric looks very similar to the conventional MINI hatchback, with the same retro design enhanced by model-specific four-spoke alloy wheels. It comes as standard with yellow bodywork accents and special badging to indicate it's the electric version, but the colour of the accents can be changed. As with the other models in the MINI range, buyers will be able to customise their cars with a range of optional styling and colour schemes. The MINI Electric can only be specced with 16 or 17-inch alloy wheels.
The Honda e sports an old-school design reminiscent of the original 1970s Civic hatchback. Only five colour options will be available, with black detailing on the car's roof, bonnet, front grille and lower bodywork providing contrast. The bold styling enhances the car's retro look and there are styling quirks including a charging port hidden in the bonnet, backlit front and rear badges, pop-out door handles and side-mounted cameras that replace conventional door mirrors.
Interior design
If you're thinking of buying a small EV and can afford the higher purchase price compared with a petrol or diesel equivalent, it seems fair to expect cutting-edge tech to match the electric drivetrain. Neither of these cars disappoint on that score, even if the MINI Electric keeps a more traditional design in keeping with the standard car. The Honda e takes a futuristic approach with an interior packed with screens to give it real wow factor. Both interiors are brimming with high-quality materials, which should help convince potential buyers to go electric.
The MINI Electric has the trademark switchgear and retro-themed dashboard we know from the standard MINI. Look closer and you'll notice small differences such as yellow accents, a new infotainment scrolling wheel and an electronic handbrake. A digital dial cluster sits behind the familiar MINI steering wheel. If you really want to up the technology and luxury in the cabin, you'll need to upgrade to the higher trim levels, which bring items such as leather seats, wireless smartphone charging and a larger infotainment screen.
The interior of the Honda e grabs your attention immediately thanks to its futuristic dashboard, which incorporates several screens and is trimmed in wood. A digital display showing battery charge, audio and speed information sits in front of the driver. The two screens next to the doors are digital displays for the side-mounted cameras, which replace standard door mirrors. There's a minimal amount of switchgear across the rest of the dashboard. The base model gets plenty of luxuries including heated front seats, a rear-view camera, a panoramic sunroof, LED headlights and adaptive cruise control, and the Advance adds extra gizmos like a heated steering wheel and blind-spot monitoring.
Practicality
One downside of smaller cars is the lack of space for passengers in the back. In the three-door MINI this is more noticeable; there are compact rear seats that can accommodate taller adults but they're not great for long distances. They are at least easy to access thanks to long doors and front seats that can be folded quite far forwards. Another plus is that the MINI hatch does have an array of storage areas dotted around the cabin, with various cupholders and decent storage bins. The MINI Electric matches the 211-litre boot capacity of petrol versions.
The MINI Electric is essentially a conventional car converted to electric, whereas the Honda e was designed from the beginning as an EV. This means that it can accommodate a taller driver and an adult-sized passenger behind more easily in its four-seat layout. It also has five-doors, adding to its practicality compared with the MINI. The rear-mounted electric motor does raise the height of the boot floor and the 171-litre boot is a little disappointing. Nevertheless, it should offer enough storage for city drivers.
Technology
Both cars are brimming with the latest technology, some of which wouldn't look out of place in the far more expensive Tesla Model 3. The MINI's slick 6.5-inch touchscreen infotainment system comes with Apple CarPlay, sat nav, real time traffic information and the ability to locate public charging points on your route. This is complemented by a 5.5-inch digital dial cluster that replaces conventional dials. Other smart tech includes the option to remotely heat or cool the car prior to a journey via the MINI connected smartphone app.
Designers of the Honda e took a different approach, doing away with a traditional dashboard and door mirrors. The dashboard is instead dominated by a pair of 12.3-inch LCD ultra-wide touch screens together with an 8.8-inch TFT digital dial cluster that displays data including the car's battery status and drive mode. This setup integrates with onboard connected smartphone apps and services. Either side of these screens is a pair of smaller displays showing the feed from the car's side-mounted cameras, which are fitted instead of door mirrors - a feature that you don't even get as standard on the far more expensive Audi e-tron.
Honda has also added functionality to allow you to dim the multiple screens when driving at night, or turn off the main one completely.
Safety
As the final specs for both cars have yet to be announced, it's too early to say how they will perform if tested by Euro NCAP. The standard MINI hatchback received a four-star Euro NCAP rating back in 2014, and we'd expect the electric version to at least match that score.
Honda hasn't just fitted connectivity tech; the level of safety-related systems is impressive too. All cars get lane-keeping assist, traffic sign recognition and a system that prompts you when the car at the front of a queue has started moving. Top-spec models also include more cameras and systems that monitor blind spots and the space behind the car.
Verdict
Both the Honda e and MINI Electric are much sought after, giving EV buyers a tough decision to make. The Honda e has a stunning interior and its retro styling gives it plenty of appeal. We already know that the image and styling of the MINI Electric is popular because of the success of conventionally powered models.
One downside for both cars is their range figures. Both are capable of a little over 120 miles on a charge, with the similarly priced Peugeot e-208 and Vauxhall Corsa-e offering greater ranges, albeit without the Honda e's futuristic styling or the MINI's desirability. Around 120 miles will be plenty for many buyers, however, and if you're looking for a compact electric car, both the MINI Electric and Honda e are shaping up as excellent choices.
Do you want to know more about the Honda e and MINI Electric? Read our reviews, or check out our guide to the cheapest electric cars.
Best city cars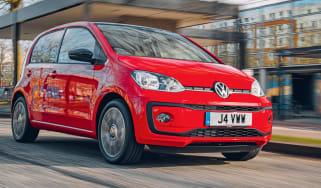 2020 scrappage schemes: the complete guide
2020 scrappage schemes: the complete guide
Best new car deals 2020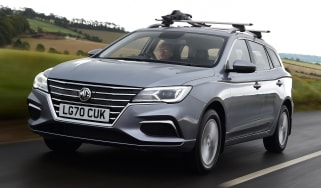 2022 Volvo XC100 SUV to rival BMW X7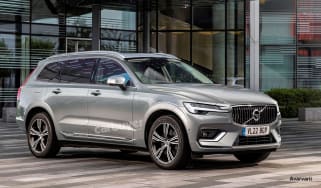 2022 Volvo XC100 SUV to rival BMW X7