Carbuyer Best Car Awards 2020 - the winners
The winners of the Carbuyer Best Car Awards 2020 have been announced, celebrating the best cars on sale across 21 categories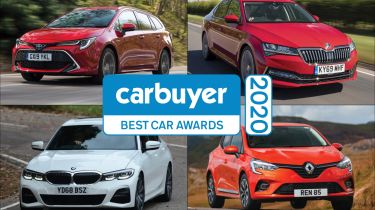 The Carbuyer Best Car Awards are back for 2020. Once again we've picked the best cars on sale in the UK to help you make the best car buying decisions. Our resident team of experts has been hard at work throughout the year testing every single new car on sale and analysing search engine data to determine what car buyers really want from a car.
To be shortlisted for the Carbuyer Awards, a car needs to excel in our rigorous and highly demanding testing process, achieving the highest standards in terms of costs, ownership experience, driver appeal, comfort, safety and practicality. To win an award, a car must rise above all of the rivals in its class, offering something that the sector's other options can't match. From there, the pick of the award winners move forward into contention for our prestigious Carbuyer Car of the Year award.
The past twelve months have seen a number of hugely impressive new cars make their debuts. They've pushed the boundaries of what car buyers can expect in areas of efficiency, technology and value, raising the level of competition higher than ever before. As a result, this year's winners are a hugely talented bunch that demand serious consideration from buyers.
In our 2018 and 2019 awards, the Ford Fiesta was a deserving winner of Carbuyer Car of the Year. Read on to discover all of this year's category winners and the Carbuyer Car of the Year for 2020...
Best Car Awards 2020: the winners
Best City Car: Skoda Citigo
Despite numerous excellent rivals, Skoda's Citigo has again retained its status as the best in the city car class. It offers big-car feel in combination with excellent value and an EV version adds to its appeal. It's our Best City Car for 2020.
Best Small Car: Renault Clio
The reborn Renault Clio leapfrogs the Fiesta thanks to its fantastic new interior, forward-looking hybrid technology and surprising interior space. The fact the Clio is fun to drive is an added bonus, cementing its position as our Best Supermini for 2020.
Best Family Car: Skoda Scala
If you're looking for incredible value, the Skoda Scala offers all the infotainment, safety and convenience features families want, at a lower price than most rivals. Comfort and grown-up driving manners make the Scala easy to live with every day.
Best Estate Car: Skoda Superb Estate
The perfect alternative to an SUV, the Skoda Superb Estate is a classy, well-designed car with limo-like interior space and the biggest boot in its class. Another Best Estate Car gong for 2020 proves the Superb Estate remains unsurpassed by any of its rivals.
Best Large Family Car: Skoda Superb
Skoda Superb buyers will find it hard not to smile at just how much space and kit they get for their money. The desirable and relaxing Superb not only takes Carbuyer's Best Large Family Car award for 2020, but it's also one of the best cars on sale full stop.
Best Small Luxury Car: BMW 1 Series
It's all change for the BMW 1 Series, with striking new looks and a move away from a rear-wheel-drive setup. Remarkably, it still delivers BMW driving thrills along with improved tech and a more flexible, more spacious interior, which should cause fewer squashed knees for those in the rear seats.
Best Compact Executive Car: BMW 3 Series
The BMW 3 Series might be more comfortable than ever but it's still the driver's choice in the compact executive class. Engines set the standard too, while the impressive plug-in hybrid adds an important extra dimension to the range.
Best Large Executive Car: BMW 5 Series
BMW has a great record in the Carbuyer awards but the 5 Series is one of the most dominant performers. Our Best Large Executive Car again for 2020, the latest 5 Series is great to drive, economical, boasts superb powertrains and comes with more equipment than you might expect.
Best Company Car: Toyota Corolla Touring Sports Hybrid
This year saw the return of the Corolla badge after a long hiatus, and the combination of the stylish, practical Touring Sports bodystyle and hybrid setup from the Toyota Prius is a winner for business buyers. Low ownership costs help to make it an easy pick for Best Company Car 2020.
Best Luxury Car: Mercedes S-Class
Can the Mercedes S-Class be toppled? Not in our 2020 awards, as it's still the go-to choice when refinement, luxury and technology are top of the shopping list. A smooth operator in every sense, the diesel can even manage 50mpg.
Best 7-Seater Car: Citroen Grand C4 SpaceTourer
Proving MPVs don't have to be dull, the Grand C4 SpaceTourer exhibits fine French flair, inside and out. Looking good is one thing, but the Citroen really earns its Best 7-seater Car award by providing an innovative, flexible interior for passengers.
Best Sports Car: Mazda MX-5
As motorists become more eco-conscious, the Mazda MX-5 is arguably in a stronger position than ever, relying on light weight rather than big engines to deliver its thrills. Improvements to its 2.0-litre engine added even more excitement to the MX-5's near-perfect roadster experience.
Best Convertible: MINI Convertible
The MINI Convertible is a top-seller because it serves up feel-good fun, low running costs and a stylish interior for an affordable price. It's proof you can enjoy the convertible lifestyle on a supermini budget.
Best Hot Hatch: Ford Fiesta ST
We love the standard Fiesta, and the ST delivers, even taking account of the lofty expectations we have for any Ford hot hatch. Its chassis and engine are superbly matched, and new technology means drivers can tailor the driving experience like never before.
Best Small SUV: Skoda Kamiq
Winning Best Small SUV 2020 is no mean feat for the Skoda Kamiq, as rivals flood the market to hoover up keen buyers. Simply a great all-rounder, the Kamiq offers good looks, low running costs and lots of equipment for a sensible price, and it's a step up in practicality from most hatchbacks.
Best Medium SUV: Peugeot 3008
At the vanguard of an impressive new wave of Peugeot models, the 3008 has a neat design that really delivers for families. We still think its interior is the best in class, and the fact the 3008 is fun to drive is the icing on the cake. A good mix of engines broaden its appeal further and make it another repeat winner.
Best Large SUV: Land Rover Discovery
A truly modern take on the large SUV recipe, the Land Rover Discovery is lighter and much more efficient than before, but with even more ability. A luxurious seven-seater, it's equally at home gliding through Mayfair, cruising up the motorway or fording a flooded road with imperious ease.
Best Pickup: Ford Ranger
The Ford Ranger is our Best Pickup 2020 award winner thanks to its easy, car-like driving characteristics and well-judged trim levels that cater for buyers perfectly. The double cab variant offers enough space to transport a family, while the high-performance Ranger Raptor is virtually unstoppable off-road.
Best Electric Car: Kia e-Niro
Kia is one of the leading mainstream manufacturers of electric vehicles, and its e-Niro has proved truly impressive. Its 282-mile range is well ahead of most rivals, it's easy to drive and the smart crossover body makes the car desirable too. Boxy proportions mean there's also a sizeable boot, making it the ideal EV for families.
Best Hybrid Car: Hyundai Ioniq
A past winner, the Hyundai Ioniq Hybrid got even better in 2019, with updated looks and features, and a classy new infotainment system. Most importantly, the Ioniq is affordable to drive and own, with no big changes in lifestyle required of owners.
Best Customer Service: Lexus
Lexus wowed owners again in 2019, impressing buyers during the sales experience and with aftersales support. Three of the top 10 cars in Driver Power 2019 were Lexus models, and owners were quick to praise the brand's dealerships. Overall, Lexus was at or near the top in six out of nine categories for brands, far ahead of other manufacturers.
Carbuyer Car Of The Year: Renault Clio
The latest Renault Clio is the embodiment of what Carbuyer - and many UK motorists - look for in a car. It's modern, laden with the latest tech and has an interior that surpasses expectations for a car in its class, with style and space that surprised and impressed us. The Clio's fun nature, efficiency and forward-thinking powertrains also help to make it Carbuyer Car of the Year 2020.
Partnership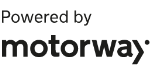 Need to sell your car?
Find your best offer from over 5,000+ dealers. It's that easy.
Looking at the Carbuyer review ratings for the Clio reveals why it's a clear winner, with high scores in every area from running costs to practicality, interior to driving experience. On top of that, the Clio is well built, and has a high level of standard kit, including an extensive array of safety technology that earnt it a five-star crash test rating. The Clio's overall brilliance is in part down to how easy it is to live with in virtually every aspect; it really is an excellent all-rounder and a worthy winner.
Congratulations to Renault - the Clio is Carbuyer Car Of The Year 2020.