Shanghai Motor Show 2013: Latest news
The Shanghai Motor Show 2013 kicked off this weekend - here's the latest news and updates.
The 2013 Shanghai Motor Show kicked off this weekend and previews a number of world debuts – ahead of their European launches later this year.
Volkswagen took the opportunity to reveal its new CrossBlue concept – giving the public an idea of what its future SUV line-up will look like. The five-seat 4x4 is still unmistakably VW, but gets a set of sleek lines and a striking yellow paint job. It's longer and wider than the current Volkswagen Touareg and features an innovative hybrid motor.
Also on show was the stylish new Citroen DS Wild Rubis Concept. In an attempt to take the Citroen's DS sub-brand even further upmarket, the Audi Q5 SUV rival takes inspiration from the stunning Numero 9 concept car from 2012. Details on whether or not the Wild Rubis will go on sale in the UK are unconfirmed.
Crossovers seem to be the flavour of the month in Shanghai, and not content with its already extensive line-up of SUVs incuding the X1 and X5, BMW launched the X4 concept at China's showcase motor show. It gets a similar profile to the coupe-like X6 SUV but will be similar in size to the current X3 – with an identical wheelbase and overall length – but a squatter appearance thanks to a wider and lower body.
Mercedes also unveiled a small crossover. The GLA takes its design cues from the Mercedes A-Class family hatchback and will rival the Range Rover Evoque and Audi Q3 when it goes on sale early next year. Its sleek profile and rugged looks mean it could challenge the BMW X4, too.
However, one German manufacturer that has turned its attention away from the 4x4 bandwagon, is Audi – who are using Shanghai to show off its new A3 Saloon. Based on the A3 Sportback, the saloon version gets a sleek new design aimed at a younger audience. BMW has revealed it is considering a 1 Series saloon, pitched primarily at the US and Chinese market, with the intention of competing directly with the new A3.
Elsewhere, the updated Skoda Superb was on show, with a revised front end and a tweaked rear. The alterations aim to give added appeal to the practical family car, which has been on the market largely unchanged since its introduction in 2008. The updates include new lights and bumpers as well as revised fabrics and complex technologies that allow the car to park itself in a busy car park.
Also of interest is the brand-new Maserati Ghibli, which will rival the current Mercedes E Class and BMW 5 Series when it goes on sale towards the end of 2013. It will feature a 275bhp Ferrari-developed diesel engine and hopes to help increase Maserati sales from 6,000 to 50,000 cars by 2015.
Last week we reported Ford's intention to introduce an economical new 1.5-litre EcoBoost petrol engine to the UK market in the all-new 2014 Ford Mondeo. The engine was on show in Shanghai alongside a brand-new Ford Escort concept – which has been earmarked exclusively for the Chinese market.
Completing what is undoubtedly an exciting Chinese show is a new long-wheelbase Rolls Royce Ghost as well as the stunning limited edition Lamborghini Aventador to mark the brand's 50th anniversary. Bugatti also showed off its record breaking Veyron Grand Sport Vitesse – the fastest convertible in the world – while Porsche debuted its facelifted Panamera saloon.
Nissan Ariya vs Volvo XC40 vs Volkswagen ID.4 - which is best?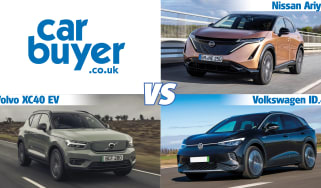 Nissan Ariya vs Volvo XC40 vs Volkswagen ID.4 - which is best?
Best new car deals 2022: this week's top car offers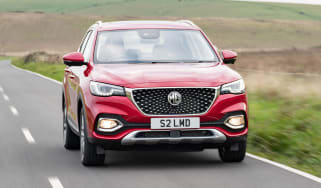 Best new car deals 2022: this week's top car offers
Top 10 best electric family cars 2022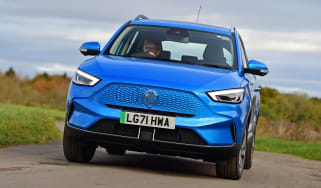 Top 10 best electric family cars 2022