New Porsche Macan T revealed with lighter weight and 261bhp
Porsche Macan T focuses on handling and aims to appeal to driving enthusiasts
Tweaked suspension setup
Sits between Macan and the Macan S 
Powered by a 261bhp 2.0-litre petrol engine
A new Porsche Macan T model has joined the line-up. The T in the name stands for Touring, a name Porsche has historically given to special light-weight models. While the Macan is no featherweight, Porsche has given the new version a specific tuning setup for sharper handling.
On sale now, the Macan T starts from £53,970; first deliveries are due in spring. The Macan is Porsche's smaller SUV, rivalling the Audi Q5, Alfa Romeo Stelvio, BMW X3 and Jaguar F-Pace.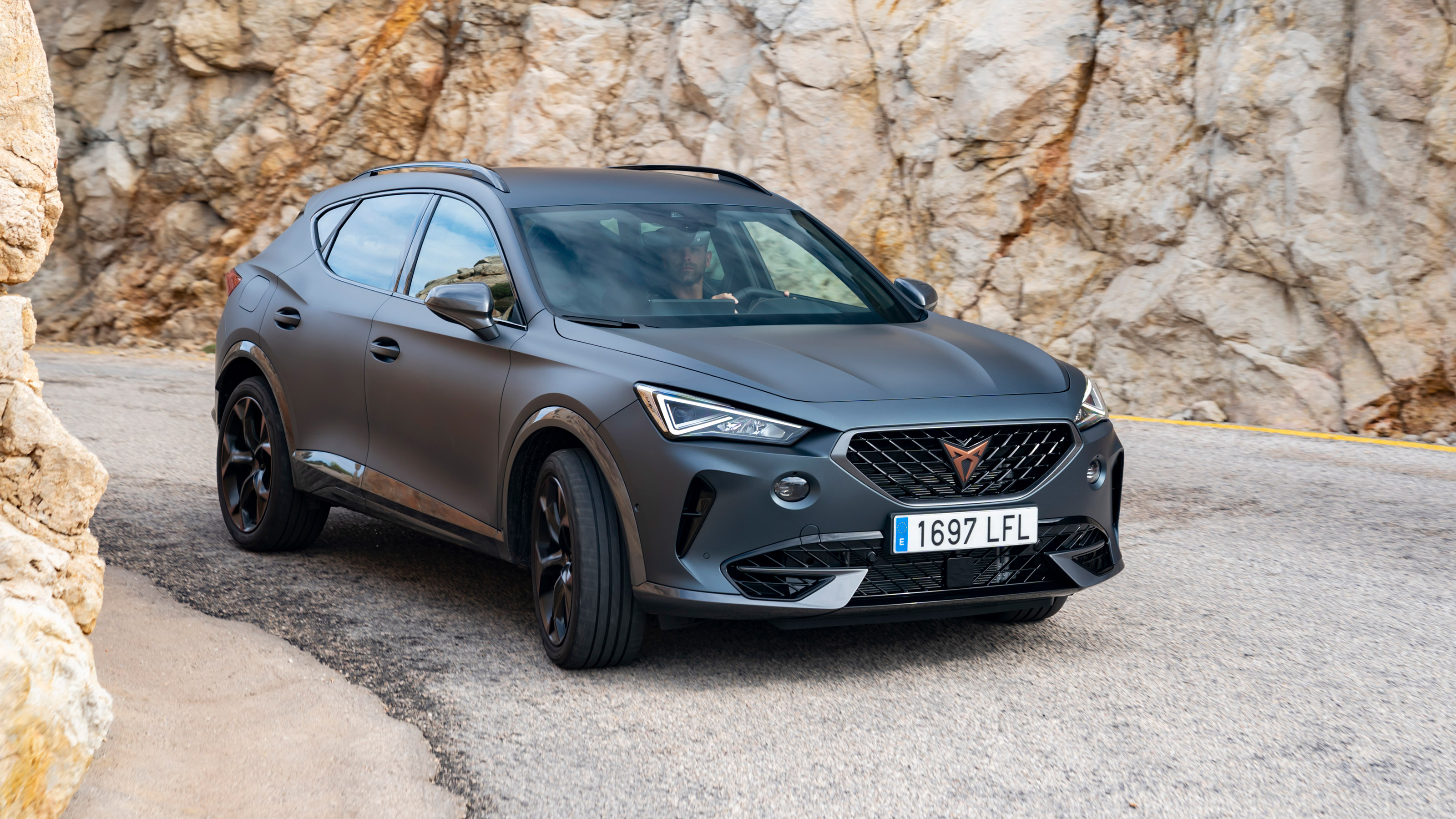 Top 10 best sports and performance SUVs 2022
Rather than fitting the 2.9-litre V6 from the powerful Macan S, the T gets the base model's 2.0-litre petrol engine that's shared with the Volkswagen Golf GTI. The smaller engine weighs nearly 60kg less than the V6, which should benefit the car's cornering ability as there's less weight over the nose. In the four-wheel drive Macan T, this engine produces 261bhp, allowing it to hit 0-62mph in 6.2 seconds and a maximum speed of 144mph. 
While it may be four-wheel drive, the Macan T sends more power to the rear wheels than the front, making it feel rear-wheel drive. That should make it more athletic, and lowered suspension should help further. Other enhancements include adaptive dampers, and the anti-roll bar has been stiffened. Buyers can also spec air suspension from the options list. 
The Macan T is marked out by grey body accents, along with black exhausts and matching window trim surrounds. A set of 20-inch titanium wheels are borrowed from the Macan S, while the heated steering wheel is from the GTS-spec Macan. You also get black leather sports seats, a chrono stopwatch on the dashboard and exclusive door plates.
Stripping 60kg out of the Macan has less effect than it would in a Porsche 911 or Porsche 718 Cayman, because the Macan S is still a two-tonne car. As such, the Macan T posts similarly sports car-like economy figures, managing up to 28mpg. 
Read our guide to the fastest SUVs on sale