Top 3 used premium MPVs for £18,000
"Dear Carbuyer, I'm looking to buy a used family MPV with a premium badge. What can I get for £18,000?"
When the multi-purpose vehicle (MPV) first arrived on UK roads in the 1980s, models like the Renault Espace met all of the basic requirements for families who had outgrown the confines of a conventional saloon or estate car.
Since then, demand has changed considerably, with many buyers now looking for an array of luxury features along with vast and family-friendly interior space. This has led to premium manufacturers entering the MPV class in recent years, with the BMW 2 Series Active Tourer and Mercedes B-Class going head to head with long-established models like the Ford Galaxy and Volkswagen Sharan.
The best people carriers and MPVs to buy in 2020
You can expect a premium MPV to come with a long list of standard equipment, with features such as air conditioning, leather upholstery, front and rear parking sensors, sat nav, and Apple CarPlay and Android Auto. They will still be practical, with most MPVs offering a flexible seating layout, lots of head and legroom for rear passengers, a huge boot, and plenty of useful storage cubbies.
Most MPVs share their platforms with saloon, estate and SUV models from their respective manufacturer, so are likely to be very similar to drive. Every model features a choice of petrol and diesel engines, making running costs affordable. Many upmarket models can be specced with four-wheel drive, or are available with plug-in hybrid powertrains, meaning there should be an MPV model to suit most requirements and budgets.
Our reader has asked us to recommend a used premium MPV for a budget of £18,000. Every one of our picks is well equipped, with a spacious, practical and upmarket interior.
The sporty choice: BMW 2 Series Active Tourer
For: Sharp handling, smooth ride, efficient enginesAgainst: Wind noise, small boot, limited rear legroom
While a typical MPV doesn't usually promise much visual excitement, the BMW 2 Series Active Tourer avoids looking bland and boxy. Instead, it offers a smart, premium look, together with relatively compact proportions that make it easy to place on narrow roads.
This budget gives plenty of choice on the used market. We found a 13,000-mile, 18-plate 220d xDrive Luxury for £18,000. The same amount will also buy you a 69-plate 218i Sport model that's covered just 3,000 miles.
With top-notch build quality and an ergonomically sound cabin, the Active Tourer might have a little less rear legroom than some MPVs, but it's pretty spacious. The larger Gran Tourer version ups the practicality by adding two extra seats.
MPVs don't typically offer huge thrills for keen drivers, but the 2 Series is more accomplished than most. The steering is accurate and nicely weighted, while various driving modes allow you to change the steering and throttle map depending on mood and conditions. The engine range is strong, too.
The stylish choice: Mercedes B-Class
For: Understated looks, strong build quality, EV optionAgainst: So-so handling, no seven-seat version
Like the BMW (left), the Mercedes B-Class is a relatively compact MPV, although it does without the seven-seat option offered in the Gran Tourer version of the 2 Series.
The Mercedes trails the BMW for cabin design, with the button-heavy stereo controls indicative of a car that has been replaced by an all-new model. A budget of £18,000 produces a healthy selection to choose from, with a 68-plate B 200 Exclusive Edition with 4,500 miles giving a good indication of what you can expect for your money.
It is hard not to see the B-Class's cabin as being a little dated, especially where the touchscreen's size and design are concerned. Build quality is solid, though, and comfort levels are worthy of a car bearing the three-pointed star.
The B-Class offers a more relaxing, although less engaging, driving experience than the Active Tourer, and if you're stuck between the two, this may swing your decision. If you doopt for the Mercedes, we recommend one with an automatic gearbox: it suits the car better than a manual transmission.
The practical choice: Volkswagen Sharan
For: Huge boot, roomy rear seats, sliding doorsAgainst: Bland exterior and interior, feels a bit dated
Volkswagen may not have the same premium appeal as BMW and Mercedes, but it's still a step above many brands, and its understated image is evident in the Sharan.
That low-key image will make the Sharan a little bland for some people, but the practical design means the VW is an accomplished people-carrier, with proper seating for seven, and sliding rear doors. A 66-plate Sharan 2.0 TDI SE Technology with little over 9,000 miles, or a 1.4 TSI of the same age and specification are both within budget.
The Sharan's interior is not an exciting place to be, with a simple, fuss-free design that some may feel is a little dated. It's a supremely practical car, though, with spacious third-row seating and a van-like load capacity when all seats are folded.
Its engines are economical and refined, and the VW handles surprisingly well considering its generous proportions, even if it's not as sharp as the BMW. It's a good long-distance cruiser, however, while the large windows and parking sensors on most trim levels mean it's an easy car to manoeuvre.
Carbuyer's choice, as picked by deputy editor Ben Hodges
Every MPV in our top three makes a great used buy but given our reader's brief, my pick would be the BMW 2 Series Active Tourer. It offers the most upmarket interior of the three cars and is the best to drive.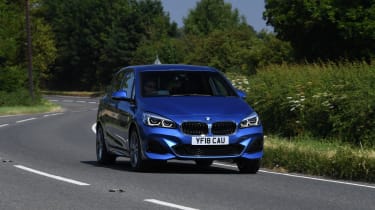 MPVs are typically used for ferrying the family and the 2 Series has a five-star safety rating from Euro NCAP and the latest safety tech. There's a varied range of two- and four-wheel drive models and petrol and diesel engines, so most will be able to find a spec that matches their requirements. Combine these aspects with its affordable running costs, excellent practicality and strong used residuals, and it's a clear winner for me.
Want to know more about the best used family cars to buy? Check out our picks for the best used estate cars, and the best used seven-seaters.
Car dashboard warning lights: the complete guide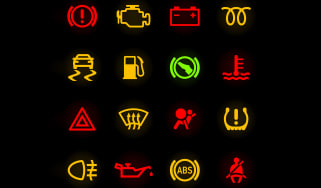 Car dashboard warning lights: the complete guide
Best new car deals 2020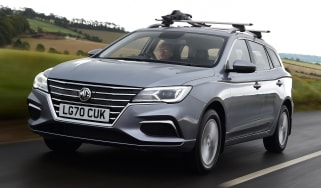 New Volkswagen Golf GTI Clubsport gets 296bhp and racetrack mode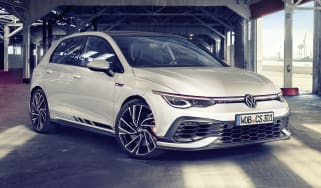 New Volkswagen Golf GTI Clubsport gets 296bhp and racetrack mode