Vauxhall Insignia Sports Tourer estate (2017-2019) - Engines, drive & performance
The Vauxhall Insignia Sports Tourer isn't the most invigorating to drive, but it's fast and effortless on long journeys
Insignia Sports Tourer drivers can look forward to a peaceful, relaxed time behind the wheel, but enthusiastic drivers may be frustrated. Vauxhall's estate doesn't attempt to rival the BMW 3 Series Tourer for driving excitement, concentrating instead on providing a comfortable environment for long-distance travel.
The first thing that you'll notice is how big the Sports Tourer feels. Although the front corners are nearby, the rear windscreen seems a very long way away, and the Vauxhall never quite shrinks around you, no matter what road you're on.
The overall feel is similar to that of the Insignia Grand Sport hatchback. Start your journey in town and you'll find that urban potholes are absorbed without much in the way of shock reaching the car's occupants. At low speeds, all is comfortable and calm, but things do get a little jittery once you reach faster roads beyond the city limits.
Turn your back on the motorway in favour of more challenging roads and the Insignia will obediently follow your commands. The steering is direct and accurate, although rather light. And doesn't communicate as fluently as that of some rivals. Cornering grip is respectable, though, and the Insignia doesn't lean into bends uncomfortably, either.
The GSi has a little more to offer the enthusiastic driver, with sports suspension and a 10mm lower stance. There's 'FlexRide' adaptive suspension to play with, with settings that also alter the steering, gearbox and accelerator sensitivity. 'Sport' mode stiffens and sharpens everything for high-speed high-jinks, while 'Tour' sets everything to suit more relaxed situations like long motorway trips, but the 20-inch alloy wheels can still transmit some bumps inside.
A four-wheel-drive system offers extra traction on slippery surfaces by sending power to whichever wheel is best placed to deal with it. This means the Insignia always feel safe and secure in poor weather and the big brakes by Italian specialist Brembo can scrub speed off in a hurry.
It's a shame that the steering, while accurate, is devoid of any real feel or feedback and the eight-speed automatic doesn't feel hugely snappy. Although the GSi is quick across country, it falls short on fun or excitement compared to rivals, and those who don't need such speed are just as well served by the other Insignia models. The Skoda Superb Estate manages to match or better the Insignia for ride comfort, yet it's also better equipped to please more enthusiastic drivers. Meanwhile, the Mazda6 Tourer strikes a more exciting balance, without passenger comfort being too badly compromised.
Vauxhall Insignia Sports Tourer diesel engines
Convention has it that company-car users – likely to make up a large proportion of all Insignia Sports Tourer drivers – prefer diesel engines, and they're spoilt for choice here.
The smallest is a 1.6-litre, 108bhp turbocharged four-cylinder, with a 134bhp version available for very little extra. The more powerful engine reduces the 0-62mph sprint to 9.9 seconds, and while this isn't a hugely impressive figure on paper, it doesn't feel sluggish when you're pulling away in traffic. Most importantly, it effortlessly copes with steep gradients and makes motorway slip-roads easy.
Partnership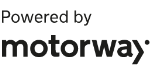 Need to sell your car?
Find your best offer from over 5,000+ dealers. It's that easy.
In common with the 2.0-litre diesel, it has a very high top (sixth) gear, designed to reduce engine revs at motorway speeds, which helps the Insignia deliver impressive fuel economy figures. It should be noted that this is very much a cruising gear; prompt acceleration to overtake a slower vehicle requires a downshift to fifth or fourth.
The more powerful 2.0-litre diesel is even more flexible and responsive than the 1.6-litre, so it makes a truly effortless high-speed cruiser. It's only available in the SRi model and above, though, and we reckon the 1.6-litre will be more than ample for most high-mileage drivers. If you average over 12,000 miles a year, you'll find an advantage in its better economy, too.
The most powerful diesel is only found under the bonnet of the GSi model. With 207bhp, it's enough to shift the Insignia from 0-62mph in 7.4 seconds – but it simply doesn't feel fast. The smooth eight-speed automatic gearbox might be partially responsible for this, as there's little sensation of urgency in how it changes gear. At over 1,800kg, it's quite a heavy car, too, so it comes as little surprise that response is a little dull. Once up to high speed, cruising is relaxing, though.
Petrol engines
If you expect to cover fewer miles than that in a year on the road, or if you spend a lot of time driving in town, one of the Insignia's petrol engines may suit you better than a diesel.
The range opens with a 1.5-litre turbocharged engine that produces 138bhp, and its 0-62mph time of 9.3 seconds looks quite impressive for an entry-level engine. However, once you reach higher gears you find that 138bhp isn't really enough for such a large car without the extra pulling power that a diesel engine brings. It's quiet, though, with a prod of the start button met by near-silence.
The same is true of the more powerful 163bhp engine, and you soon realise the value of that extra 25bhp. It's more than capable of dealing with the Sport Tourer's bulk and only feels strained when you're really pushing hard, which is rarely necessary. It drops the Insignia's 0-62mph time to 8.6 seconds and is only a little more expensive. The extra cost is well worth it for a much more relaxing drive. There's also a 197bhp 1.6-litre turbo, which drops the 0-62mph time to a shade over 7 seconds.
Beyond that, there's something of a jump to the 256bhp 2.0-litre turbo at the top of the range. Only available with Vauxhall's torque-vectoring four-wheel-drive system and in range-topping Elite Nav specification, this model could be just the ticket if you make occasional trips on mountainous, icy roads. It's considerably more expensive than the 1.5-litre engines, though, and its higher fuel consumption and BiK rate mean it's best suited to private buyers covering low mileage.