Volvo V60 Recharge hybrid review
"The Volvo V60 Recharge hybrid offers potent performance, practicality and low running costs, making it especially desirable for company-car drivers"
Pros
Great interior
Low running costs
No less boot space
Cons
Expensive to buy
Average to drive
Smartphone connectivity costs extra
Verdict - Is the Volvo V60 Recharge a good car?
The Volvo V60 is a handsome estate car, with a more subtle design than the Mercedes C-Class Estate or BMW 3 Series Touring, which could appeal to quite a few buyers. A recent battery upgrade means its EV range is strong for a plug-in hybrid, reducing its overall emissions figure and boosting its appeal for company car drivers. It's not as sharp to drive as its BMW rival, but instead, majors on comfort and refinement. Infotainment upgrades to Google-based software and navigation make it all the more appealing.
Volvo V60 Recharge range
The plug-in hybrid Volvo V60 Recharge estate came onto the market before its rivals the BMW 3 Series Touring and Mercedes C-Class estate had their own plug-in hybrid (PHEV) versions. Previously known as the V60 T8 Twin Engine, its name later changed, with Volvo's 'Recharge' branding now used on all of its PHEV and electric models.
Volvo's T8 Twin Engine model was very powerful, and there was even a Polestar-badged performance version for really keen drivers. Both were dropped in favour of a 'T6' engine with slightly less power a couple of years ago, though for 2023, Volvo has brought back the T8 range flagship. Still, the T6 Recharge is plenty quick enough for most drivers and suits the V60 Recharge's relaxed character very well, so most buyers will be better off saving almost £7,000.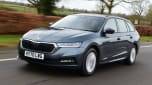 Top 10 best estate cars 2023
The V60 Recharge T6 consists of a 2.0-litre petrol engine that drives the front wheels, paired with an electric motor that sends power to the rear wheels. This gives a total output of 345bhp with the car capable of a 0-62mph time of just 5.4 seconds. Perhaps more importantly, however, the V60 Recharge is capable of a range up to 54 miles on electricity alone. This gives the V60 Recharge a low CO2 emissions figure from 18g/km, making it a particularly attractive buy for company car drivers.
Don't expect the V60 Recharge to feel as sporting as its on-paper performance figures might suggest – a heavy battery and supple suspension mean it's not particularly dynamic or engaging to drive, but it's a very competent and sophisticated cruiser. Its high-quality interior is beautifully designed, feels effortlessly upmarket and is a nice place to be, and yet there's no drop in practicality compared with the conventional petrol and diesel models.
MPG, running costs & CO2
Keep its battery topped-up and the Volvo V60 Recharge costs almost nothing to run
Like every plug-in hybrid model, the fuel-efficiency you achieve in the V60 Recharge hybrid will depend entirely on how much you drive using battery power, so Volvo's official efficiency figure of up to 352.6mpg can largely be ignored. From a full charge, this powertrain can officially cover up to 54 miles in electric mode, and we found that around 40 miles in EV mode is pretty realistic. This is an improvement on earlier V60 PHEV iterations with a smaller battery (it now has an increased usable capacity of 14.7kWh) and many drivers will be able to carry out their daily commute without using a drop of petrol.
Take a trip of around 100 miles with a full battery and the trip computer will drop to around 60mpg, while driving with an empty battery will see fuel economy for both models drops to between 35 and 40mpg. Charging the battery at 3.7kW takes around 2.5 hours from a home wallbox or public charger, while a three-pin domestic plug socket extends this to around six hours. Volvo has recently announced a 6.4kW on-board charger will be available as an option, which should almost halve the time it takes to charge.
When it was on sale, the more powerful Polestar Engineered T8 version offered fuel economy of up to 134.3mpg and CO2 emissions of 48-56g/km. It was capable of a pure-electric range of up to 37 miles on a full charge.
Partnership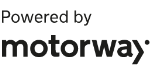 Need to sell your car?
Find your best offer from over 5,000+ dealers. It's that easy.
Thanks to its low emissions figures, the V60 Recharge qualifies for a low Benefit-in-Kind banding for company-car drivers.
You'll pay the discounted VED (road tax) rate from the second year onwards but due to the V60 Recharge costing well in excess of £40,000, the additional annual surcharge is also due the first five times you renew.
Engines, drive & performance
The Volvo V60 Recharge is certainly powerful but it's not all that sporty
Not only is the V60 Recharge the greenest model in the Volvo V60 lineup, it's also faster than regular B3 and B4 petrol models. The PHEV's 2.0-litre turbocharged and supercharged petrol engine sends power to the front wheels via an eight-speed automatic gearbox, with an electric motor driving the rear wheels, giving it four-wheel drive for excellent traction. In total, the powertrain produces 345bhp in the T6 Recharge, putting it close to fast estate rivals like the BMW M340i xDrive Touring and the Audi S4 Avant. The T8 Recharge is even more potent, with 449bhp in total.
It gives the V60 Recharge impressive straight-line performance too, propelling the T6 Recharge from 0-62mph in just 5.4 seconds, dropping to 4.6 seconds for the T8 Recharge. It's very different to the all-electric 'Pure' mode the car defaults into when you first start it, which sees the car glide away silently when you first press the accelerator. Push on harder and the petrol engine springs to life, with 'Hybrid' seeing the two motors juggle power seamlessly.
At motorway speeds the petrol engine is doing most of the work, and while its muted drone doesn't sound very exciting, there is potent performance available. However, even with the supercharger, turbocharger, petrol engine and electric motor all contributing in 'Power' mode, the V60 Recharge never feels quite as sporty as its stats suggest.
While it's undoubtedly quick off the mark, the V60 T6 Recharge weighs almost two tonnes and has suspension tuned for comfort over outright agility. This won't be a problem for most owners – the V60 is a laid-back cruiser that's refined and ideal for covering big miles in comfort – but push harder and the Volvo is less engaging than the BMW 3 Series Touring, with more body lean and a predominantly front-wheel-drive feel.
For even more performance, the now discontinued Polestar Engineered T8 used a tweaked version of the same 2.0-litre turbocharged and supercharged engine, increasing power to 399bhp. This made it slightly quicker off the line than the standard V60 Recharge, with 0-62mph taking 4.6 seconds. It also received a number of upgraded parts, including larger Brembo brakes and Ohlins adjustable suspension dampers that helped sharpen up the car's responses. The result, however, was a car that was too stiff and hardcore for what was meant to be a comfortable family estate.
Interior & comfort
Volvo has mastered the cool and calming interior
We're already big fans of the V60's interior, and that remains the case with the Recharge hybrid. While it looks relatively conventional compared with the Mercedes C-Class, features like an Orrefors crystal gear selector do give the Volvo a unique character. The dashboard is entirely digital, with a crystal clear instrument screen and nine-inch touchscreen in the centre of the dashboard that's now been updated with an intuitive Google software-based interface. This allows apps like Google Maps and Spotify to be used natively, without having to connect a smartphone, and we found the navigation it provides preferable to any manufacturer's own sat-nav. It's not perfect, however, with a rather fiddly set of controls that sit at the bottom edge of the touchscreen for the climate control and heated seats. We also preferred Volvo's physical control wheel for changing driving modes, which has now been relegated to the parts bin.
Buyers can spec the V60 Recharge in two trim levels, with the T6 Recharge coming in Plus and the T8 Recharge only available in Ultimate grade. The V60 is well-equipped even as standard and Plus adds 19-inch alloy wheels, hands-free tailgate operation, a heated windscreen, steering wheel and rear seats, cabin air purification, keyless entry and upgraded interior lighting. Ultimate upgrades the camera view to a 360-degree setup and there's a Harman Kardon stereo with 13 speakers, plus tinted rear windows, adaptive headlights and a panoramic sunroof. Driver aids are also upgraded to include Volvo's Pilot Assist adaptive cruise control.
The options list isn't quite as extensive as for an Audi A4 Avant, but includes highlights like metallic paint for around £700, a retractable towbar (£1,300) and tinted rear windows for £350. Unfortunately, it isn't possible to specify a spare wheel for the Recharge models because the space in the boot is occupied by the battery.
Practicality & boot space
A plug-in hybrid without compromises
Sit the latest V60 and its predecessor next to one another, and you'll see Volvo has gone back to its traditional boxy design language without making it look dowdy. This has paid dividends inside, where there's loads of space for tall adults to sit comfortably. Our only gripes are limited foot room under the front seats and a large transmission tunnel that impedes comfort for a middle back seat passenger.
Sitting in the centre, you'll also find the backrest is dominated by a pull-down armrest and cup-holders, further emphasising that this is an estate best-suited to four tall occupants rather than five. Another general observation is that the V60 is rather low, so you tend to drop into its seats when getting in. It's not much different from its closest rivals in this respect, but might put off prospective buyers more used to climbing up into an SUV or crossover.
Impressively, Volvo has also managed to keep just as much boot space in the V60 Recharge by positioning the electric motor under the middle of the car. So you get 519 litres behind the rear seats, beating the 410-litre boot of the plug-in BMW 3 Series Touring.
Reliability & safety
Volvo is an industry leader for safety and owners are generally satisfied too
In our 2022 Driver Power owner survey, Volvo finished eighth out of 29 manufacturers, which is an improvement on its ninth-place standing in 2021. However, the brand's famous reputation for reliability has taken a hit in recent years, with 27.7% of owners telling us they'd experienced a fault within the first 12 months this year.
Volvo has a long history of pioneering safety technology, and its cars are still amongst the very safest on the road. It easily achieved a five-star rating from Euro NCAP thanks to its strong design and active technology like City Safety, automatically braking or helping you steer around a vehicle, pedestrian, cyclist or large animal that's detected in your path.