Volvo XC90 SUV review
"The Volvo XC90 looks smart, is very safe and it's incredibly comfortable and practical"
Pros
Very comfortable and quiet inside
Advanced safety and in-car tech
Luxurious, yet also practical
Cons
Pretty expensive to buy
Petrol engine is noisy and thirsty
Hybrid can't match economy claims
The Volvo XC90 was Volvo's first SUV and is now its most well-known model. Some may argue it also represents the best the Swedish brand has to offer, featuring everything that Volvo is renowned for – it's practical, safe, comfortable and exudes high quality.
With its expensive price tag, its closest rivals are other 'premium' cars such as the Audi Q7, BMW X5 and Land Rover Discovery. While all these competitors offer plenty of tech gadgetry and an upmarket interior, the XC90s cabin is more minimalist while still finished with high-quality materials and all the technology expected of its class.
On the outside you get what Volvo calls its 'Thor's Hammer' LED lights and a smart if undramatic body. If you want a large, seven-seat SUV but don't want to look like you're showing off to the neighbours, then the XC90 is definitely worth considering.
Volvo knows its customers appreciate the little things, so it's included some neat touches including small Swedish flags stitched into the seats, plus a small inscription on the seatbelts that reads 'Since 1959' - a reminder of the year Volvo became the first manufacturer to introduce the three-point safety belt as standard.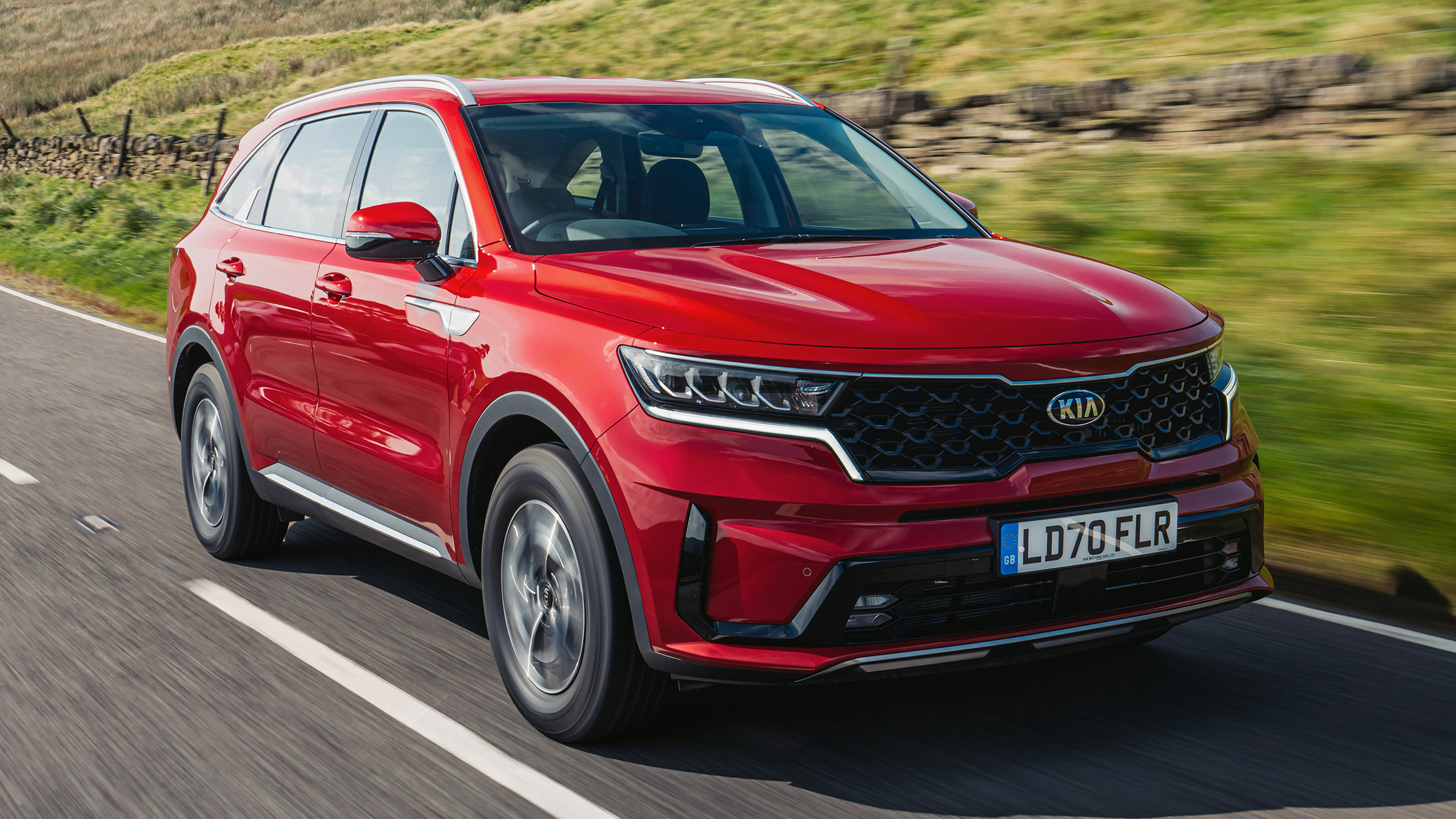 Top 10 best large SUVs 2022
Tech is a strong point despite the minimalist-looking dash. The focal point is the portrait-oriented touchscreen display, which houses all the key features. You control it like you would a smartphone, by swiping, pinching and tapping thanks to its advanced Google-based software.
More reviews
In-depth reviews
Used car reviews
There's lots of room inside and even the sixth and seventh seats are roomy enough for adults. The comfortable ride means that, even on bumpy roads, the whole family will stay settled and it's a very smooth car on the motorway.
Considering its bulk, the XC90's 2.0-litre mild-hybrid petrol and diesel engines might seem a little on the small size, but they prove capable of endowing the big SUV with respectable performance, as well as impressive fuel economy. The Recharge T8 petrol plug-in hybrid makes particular sense for company car users and those who live in crowded, urban areas. All models use an eight-speed automatic gearbox.
Our favourite is the B5 (D) diesel which offers up to 40.3mpg fuel economy. The B5 (P) and (now discontinued) B6 petrols are more powerful but rather more costly to run, and although the Recharge T8 plug-in hybrid offers impressive economy on paper, not all motorists will achieve it in the real world. While the grippy XC90 is happy to carve through corners, the high degree of body lean and light steering don't encourage the spirited driving that a Porsche Cayenne or BMW X5 allows. The XC90 is far better suited to quiet, relaxed cruising.
The XC90 is very well equipped as standard, thanks to features like its intuitive infotainment system, LED headlights, leather seats, a powered tailgate and 19-inch alloy wheels. You can choose from Core, Plus and Ultimate trim levels, the two offering enhanced sportiness and luxury respectively. Our pick of the line-up is the XC90 B5 diesel in Plus trim.
Volvo is regarded as something of a pioneer when it comes to safety and the XC90 is its flagship model, so there's a long list of technology to keep you safe. This resulted in a five-star Euro NCAP crash test rating, with an impressive 97% score for adult occupant protection. The XC90 is designed to keep other road users safe, too, with pedestrian and cyclist detection to help avoid collisions.
USED SECTION
Read our used review of the Mk2 Volvo XC90...
How about a used or nearly new Volvo XC90 Mk2?
With a supremely stylish, well-appointed cabin and distinctive exterior design, the Volvo XC90 Mk2 is a popular choice in the used premium SUV market. Another large part of its appeal is that it will genuinely seat seven adults, and still have space for luggage. It's comfortable to ride in and pleasant to drive, and its engine range includes petrol and diesels, as well as mild hybrids and a plug-in hybrid. 
What's its history?
The Volvo XC90 Mk2 had its UK launch at the end of 2014, with sales taking off in earnest in 2015. It looked fabulous inside and out, and its standard seven-seater configuration made it an instant hit on the school run. Also standard were four-wheel drive and an automatic gearbox. From the outset it offered a petrol-electric plug-in hybrid model alongside the regular petrol and diesel versions; the latter were superseded during 2019 by mild hybrid petrol and diesel derivatives. The XC90 Mk2 also underwent a facelift that year, when its equipment levels were enhanced and extra safety technology added. There was another revamp in late 2021 that boosted the power and EV range of the T8 Recharge and introduced new trim grades.
Read our buying guide of the Mk1 Volvo XC90...
Used XC90 Mk1 (2002-2014)
Volvo's first attempt to break into the large premium SUV market was well-received, especially as at the time few others offered the versatility of seven seats. It's a good-looking car with a first-rate interior, and its engine range extends from the predictable turbodiesels all the way up to a 4.4-litre V8 petrol. The XC90 Mk1 enjoyed a long lifespan and its looks and specification evolved over the years.