Next-generation Ford Ranger teased ahead of 2022 launch
New Ford Ranger pickup will have a more imposing design and off-road capabilities
Ford teases new Ranger
Super cab and double cab versions shown
Styling inspired by big Ford F-150 truck
A new version of the Ford Ranger pickup will be launched next year, and Ford has given us our first look at the new truck. This video, featuring camouflaged prototypes, highlights the Ranger's off-road abilities on mud, gravel, snow and rocks.
The camouflage wrap hides most of the new Ranger's bodywork, but it's clear that the front end will be reworked. A vertical stack of LED headlights, surrounded by LED daytime running lights, will give it a similar look to the bigger Ford F-150 that is consistently the best-selling vehicle in the United States. It seems the new Ranger will get a bigger grille to add presence.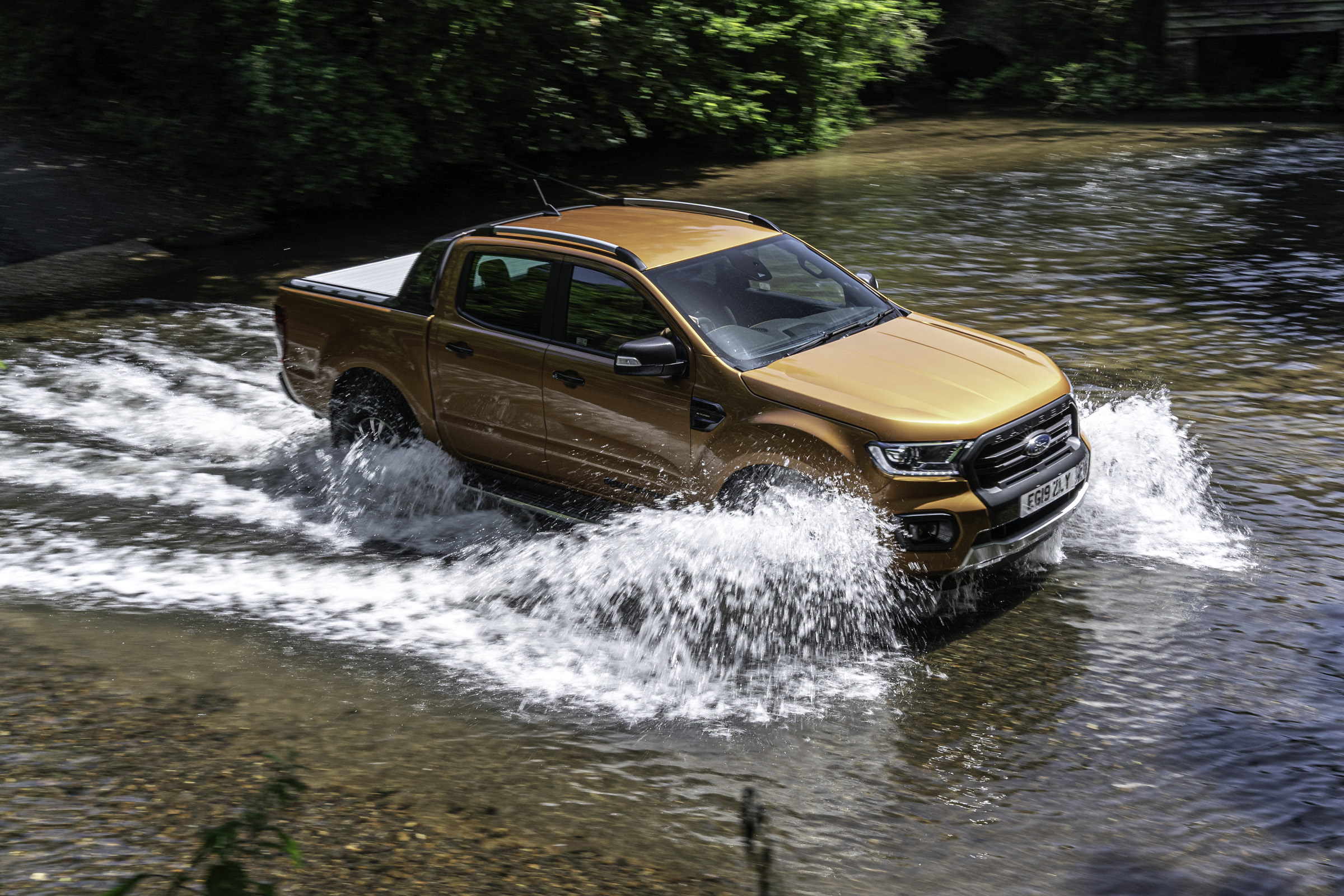 Top 8 best pickup trucks 2021
In the video, we see two different prototypes. One is a super cab, with two small rear seats for occasional use and a longer bed, while the other is a double cab version that will no doubt prove popular to UK buyers. It's likely that Ford may continue to offer a regular cab version as well, but regular and super cab versions are expected to be limited to lower-spec trim levels as they'll be primarily used as work vehicles.
It's possible to make out the sound of a turbocharged diesel engine in the video, and diesel will still be the primary option for buyers. Ford's 2.0-litre EcoBlue diesel engine has only been on the market for a couple of years, so we'd expect it to continue to be used for this new model. 
Earlier this year, Ford unveiled an electric F-150 Lightning. The brand will no doubt unveil an electric Ranger at some point, but it's not known whether that will happen any time soon or even in the next-generation model. A hybrid version may come along sooner, while the diesel engine should benefit from mild-hybrid technology to slightly reduce fuel consumption and emissions.
Inside, the Ranger will almost certainly feature Ford's new SYNC 4 infotainment system, but on a smaller screen than the huge portrait screen fitted in the Mustang Mach-E SUV.
See what the new Ranger will be up against by reading our reviews of the Mitsubishi L200 and Volkswagen Amarok.