Facelifted BMW 5 Series vs Mercedes E-Class: specs comparison
The BMW 5 Series and Mercedes E-Class have both been updated for 2020, but which is best?
The BMW 5 Series and Mercedes E-Class are widely regarded as the top two executive models, and they've been competing against each other for decades. Both have been updated for 2020 - within a month of each other - and each car has had a design update and tech improvements.
You'll probably be looking to test drive both the 5 Series and E-Class if you're eyeing up a big, luxury saloon. There are others, of course - like the Audi A6, Volvo S90, Jaguar XF and Lexus ES - but the BMW and Mercedes are the most popular. Read on to find out which of the latest models is the best.
Exterior
Minor styling tweaks are enough to keep the facelifted BMW 5 Series fresh; there are reshaped headlights with LED daytime running lights, slightly enlarged grilles and redesigned air intakes, and similar changes around the back. We're glad the new car doesn't get the massive grilles fitted to the BMW 7 Series (and the newly revealed 4 Series); its styling seems to fit exactly as it should between the bigger 7 Series and the smaller BMW 3 Series.
Far broader styling changes have been applied to the 2020 Mercedes E-Class saloon, so much so that it looks like a brand-new car. The grille has been upturned, the headlights replaced and the whole boot lid has been reshaped. Saloon versions get rear lights similar to those of the Mercedes A-Class Saloon and the upcoming Mercedes S-Class, too. The rear-end tweaks aren't so pronounced on the estate, coupe and convertible versions, but new LED brake clusters show it's the new model.
Interior
Compare pre- and post-facelift BMW 5 Series models and you'll notice a bigger infotainment screen. It's now 12.3 inches in size across the whole range and features Android Auto for the first time alongside Apple CarPlay. Elsewhere, remote software updates are now possible, while the steering, lane-keeping and self-parking assistance systems have all been upgraded.
The BMW's interior is fantastic but the Mercedes' cabin certainly is more theatrical. The twin screens remain (10.25 inches as standard and 12.3 inches optionally), albeit with the latest version of Merc's MBUX infotainment system, and some functions are controlled by a brand-new steering wheel with touch-sensitive panels in place of buttons. This steering wheel makes it easier to use the semi-autonomous driving tech, as you now only need to have a hand on the wheel; previously, you had to wiggle it occasionally to show you were paying attention.
Practicality
Midlife facelifts don't usually change any interior dimensions or boot space, and that's true of both these cars. Four six-foot adults will be comfortable on long journeys in either car, thanks to generous amounts of head and legroom. Petrol and diesel E-Classes pip equivalent 5 Series models for boot space, with 10 extra litres (540 vs 530 litres) and a better-shaped load area. The E-Class Estate is more spacious than the 5 Series Touring estate, too.
Many buyers will be swayed by the low tax of plug-in hybrid models. Boot space takes a hit in both cars, with capacity reduced to around 400 litres, but the 5 Series PHEV has a completely flat boot floor. There's a pronounced and frustrating step right in the centre of the boot in hybrid E-Class models, which seriously affects its usability.
Engines and driving
The big news under the facelifted 5 Series' bonnet is the choice of two new engines. Just below the scorchingly fast BMW M5 sits a new M550i model with 523bhp and the ability to sprint from 0-62mph in just 3.8 seconds. A second plug-in hybrid model, badged 545e, is due soon, and should offer over 50 miles of electric range. Both these engines will be only offered in the saloon body style, but the Touring is available as the 530e PHEV for the first time. All the conventional petrol and diesel engines now come with fuel-saving mild-hybrid technology, too.
Mercedes is focusing on PHEVs; we're told the facelifted E-Class range will include seven plug-in hybrid variants, with petrol and diesel options (Mercedes is one of the only manufacturers to offer diesel-hybrid cars). Mild electrical assistance will feature on one of the entry-level petrol engines and the 429bhp Mercedes-AMG E53, the current range-topper. Fast 600+bhp AMG E63 versions will join at a later date to rival the M5 Competition.
Verdict
You're unlikely to be disappointed with either of these cars; both offer luxurious comfort and some real cutting-edge technology. The 2020 facelifts bring the two cars up-to-date and keep them fresh, and BMW has done enough to make sure the 5 Series is still the executive car we recommend. It's better to drive, has impressively low running costs and the interior is superb and spacious.
Read our guides to the best motorway cars and most comfortable cars.
"Plug-in hybrids don't add up"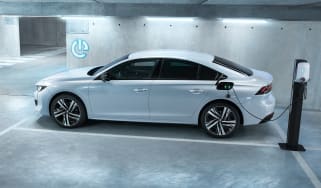 "Plug-in hybrids don't add up"
2023 electric BMW 5 Series expected to wear BMW i5 badge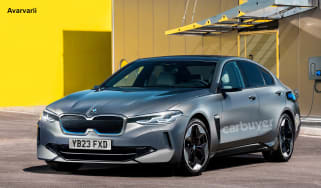 2023 electric BMW 5 Series expected to wear BMW i5 badge
2020 scrappage schemes: the complete guide
2020 scrappage schemes: the complete guide
Best new car deals 2020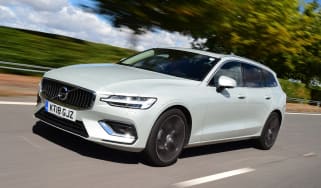 The UK's top 10 best-selling cars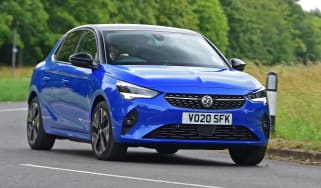 The UK's top 10 best-selling cars