Used BMW 1 Series review: 2011 to 2019 (Mk2) - Running costs, MPG, CO2 emissions and insurance
The BMW 1 Series had a wide range of engines and the diesels especially are really economical
The cheaper models in the 1 Series range are the most affordable BMWs to buy and own. They offer competitive fuel economy and CO2 emissions figures thanks to the 1 Series' impressive engine line-up, and even though the car is a little more expensive to buy than some competitors, it holds its value reasonably well.
It's worth noting that if you go for the 1 Series, its rear-wheel drive layout makes fitting winter tyres is a particularly good idea once the temperatures start to drop. Although buying a second set of tyres is an added expense that's less of a necessity on front-wheel-drive cars it's definitely worth it for the safety of improved grip in harsher conditions.
How much does a used BMW 1 Series cost?
The BMW 1 Series is a more upmarket car than something like a Ford Focus, so it tends to cost a bit more to buy. It'll be around the same price as an equivalent Mercedes A-Class or Audi A3, and you can check current prices on our sister site Buyacar.
You'll find that lower-spec models such as the 114i and 116d don't hold on to their value as well as higher-spec models such as the M140i, since these models are more sought-after, especially by enthusiasts. This means they can be a bargain to buy used, but you could lose a little more money when you come to sell it on. Maintenance costs can be higher for BMW models over a Ford or Vauxhall because dealers tend to charge more for similar jobs.
What's it like for fuel economy, emissions and tax?
Every model in the 1 Series range features stop-start engine technology as standard so nearly all of the petrol models return close to 40mpg on average and sit well below the 140g/km CO2 emissions mark. The automatic gearbox is almost as efficient as the six-speed manual, and in some cases it's even more frugal, depending on which engine you get. 
Even the top-of-the-range M140i hot hatchback still manages to return an average of 32.5mpg thanks to improvements in 2016, when it replaced the M135i. Those are impressive figures for a car with 330bhp.
Lesser engines are much more economical, though. The 114i, 116i and 118i can all return around 50mpg, while the larger-engined 120i and 125i have official figures of 47.1mpg and 42.2mpg respectively. 
Diesel engines are more efficient still. The 114d manages 65.7mpg, while the 116d tops that with 83.1mpg in EfficientDynamics form with the later 1.5-litre engine. The 2.0 version of the 116d returns 74.3mpg in the same trim.
The 118d manages around 70mpg as well, while the 120d gets roughly 65mpg. The 125d model returns 57.6mpg. CO2 emissions for the 1 Series range from 89g/km to around 200g/km, although changes to the test procedure mean that not all of these are comparable, but the tax figures are partially based on them.
It costs £155 a year to tax models built after 1 April 2017, but earlier cars from 2011 until that date will have a variable cost based on CO2 emissions. Some of the smallest-engined models that emit less than 100g/km of CO2 are free to tax.
How much will it cost to insure?
Low-powered versions of the BMW 1 Series are pretty cheap to insure, as the 114i and 114d models sit in group 12 and 14. Move up to the 116i and 116d and that rises to around groups 17 and 15 respectively.
Partnership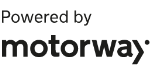 Need to sell your car?
Find your best offer from over 5,000+ dealers. It's that easy.
The 118i model sits in roughly group 22 (depending on trim level) and the 118d is in group 20. The 120d is in group 24, while the 120i is in group 24, the 125i is in group 30 and the 125d is in group 29. The most expensive model to insure is the M140i, which is group 37.