Mercedes CLA Shooting Brake estate (2015-2019)
"The Mercedes CLA Shooting Brake is attractive and versatile, but some competitors are better to drive"
Pros
Efficient diesels
Spacious boot
Stylish looks
Cons
Not a very smooth ride
Swoopy lines limit headroom
Quite expensive – especially AMG
The Mercedes CLA Shooting Brake has extra space, appealing to anyone who could be put off the regular CLA by its four-door coupe styling. It also offers a distinctive alternative to the Mercedes A-Class hatchback and to the casual observer looks very similar to the bigger and much more expensive Mercedes CLS Shooting Brake.
Although it's classed as an estate, the CLA Shooting Brake puts style ahead of outright practicality and sits in its own niche as a result. Rivals like the Volkswagen Golf Estate are considerably boxier and even the attractive SEAT Leon ST looks restrained by comparison. For this reason, the CLA straddles classes and could equally appeal to some after a BMW 3 Series Touring or Mercedes C-Class Estate.
Like the A-Class, the CLA appeals to a younger audience than more traditional Mercedes models – and owners of the hatchback may be tempted to graduate into the CLA Shooting Brake. With a sleek roofline, it's certainly one of the most visually arresting models in its price range.
Engine choices are the same throughout the CLA range, with the entry-level spot occupied by the CLA 180: a 1.6-litre petrol producing 122bhp. Stick with petrol and there's a considerable gap to the CLA 250, with 218bhp from a 2.0-litre engine.
The diesel range is based on a 2.1-litre engine, with either 136bhp in the CLA 200d or 175bhp in the CLA 220d. Front-wheel-drive versions have the option of a six-speed manual gearbox or seven-speed automatic, while four-wheel-drive 4MATIC models get an automatic as standard.
There's also a rapid CLA 45 AMG with four-wheel drive and a massive 376bhp, but it costs over £45,000, so it's almost best to think of it as a separate – even more niche – model.
Trim levels start with the Sport model, then there's the AMG Line, the standalone AMG 250 and finally the range-topping AMG CLA 45. Functional equipment is broadly the same across the range, with all models featuring dual-zone climate-control air-conditioning and a tablet-style seven-inch infotainment screen to which Garmin navigation can be added as an option (although this is standard on the 250). Variations between models largely concern interior trim and styling features.
It's worth noting that the Sport model is the only version fitted with comfort suspension, which offers better ride quality than the lowered comfort or lowered sports suspension found elsewhere in the range. The ride grows increasingly firm as you head further up the range.
The CLA 45 AMG is the performance flagship and posts some startling figures, including 0-62mph in just 4.3 seconds. No CLA is slow, though – even the least powerful diesel manages 0-62mph in 9.7 seconds, while still returning 65.7mpg fuel economy. Choosing the automatic gearbox actually improves this to 68.9mpg, while reducing the 0-62mph time to just 9.2 seconds. CO2 emissions of 106g/km for the CLA 200d automatic place it in the 23% Benefit-in-Kind (BiK) company-car tax band.
While the Shooting Brake itself hasn't been crash-tested, the regular CLA scored five stars when it was evaluated by Euro NCAP in 2013. It's a similar story for reliability, because while the CLA didn't appear in our 2017 Driver Power owner satisfaction survey, the A-Class it's based on came 69th in our list of the top 75 cars.
Partnership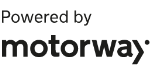 Need to sell your car?
Find your best offer from over 5,000+ dealers. It's that easy.
The CLA Shooting Brake offers an interesting package of performance, style and reasonable running costs. While it can't match the practicality of some rivals, many find its image irresistable.
MPG, running costs & CO2
Both the petrols and diesels are efficient relative to the power on offer
If you're after the cheapest possible Mercedes CLA Shooting Brake to run, you need the CLA 200d diesel with an automatic gearbox. This combination should return 68.9mpg fuel economy and emits just 106g/km of CO2, resulting in a very affordable 23% BiK band for business users. If you prefer a manual gearbox, those figures change to 65.7mpg and 111g/km, for a 24% BiK band.
The CLA 220d diesel is more powerful, yet still fairly efficient with an automatic gearbox and returns a claimed 67.3mpg while emitting 108g/km of CO2.
Turbocharging helps the two petrol engines to be more efficient than you'd think, too. The entry-level CLA 180 will do 48.7mpg and emits 134g/km of CO2, for 25% BiK. These figures are improved to 50.4mpg and 130g/km if you choose an automatic gearbox.
The CLA 250 petrol manages 40.9mpg, with emissions of 160g/km putting it in the 31% BiK bracket.
The CLA 45 AMG itself is a high-performance engine and probably won't be on the radar of people looking for reasonable running costs. But it's efficient for what it is, promising average fuel economy of 40.9mpg and CO2 emissions of 162g/km.
After the first year's CO2-based road tax (generally included in the on-the-road price), all CLA Shooting Brakes cost £140 a year to tax. Those with a list price (including options) of more than £40,000 are liable for an additional surcharge of £310 a year in years two to six, bringing the annual bill to £450 during that period.
Engines, drive & performance
Strong engines, but ride and handling are disappointing
Unlike BMWs, Mercedes have traditionally prioritised comfort and composure over outright sportiness, but unfortunately the CLA Shooting Brake doesn't ride as comfortably as some other Mercedes models. It crashes over the broken road surfaces you'll find in pretty much every city and town in the UK, which is where it's likely to spend a large proportion of its time.
It smooths out at higher speeds on the motorway, but sound-insulation isn't particularly good, with road and wind noise both intrusive. You can tell that Mercedes has decided to pitch this as a sporty car, not a comfortable cruiser.
However, you can't feel much of what's going on through the steering, so the driving experience isn't very involving. We'd recommend the optional comfort suspension and specifying the smallest possible alloy wheel size (18 inches) for the best possible ride quality.
There's a choice of two diesel and three petrol engines, although some are only available with certain trim levels. The diesels are basically the same 2.1-litre engine, with the CLA 200d producing 134bhp and the CLA 220d making 175bhp. Neither is particularly quiet or smooth, although they do settle down nicely on the motorway.
The CLA 220d is quite a bit faster, taking 7.8 seconds to get from 0-62mph instead of over nine seconds, but the 4MATIC four-wheel-drive system makes it no quicker. In fact, unless you live in an area with slippery country lanes, there's little reason to spend the extra money on the 4MATIC model.
The petrols are ideal for drivers with a lower annual mileage, or prefer the refinement of this type of engine. The CLA 180 is fitted with a 1.6-litre turbo with 122bhp, which gets it from 0-62mph in around nine seconds. The CLA 250 has a larger 2.0-litre engine and a big hike in power to 218bhp, shrinking its 0-62mph time to 6.7 seconds. Four-wheel drive and an automatic gearbox are fitted as standard. It also forms the basis of the engine in the range-topping CLA 45 AMG, tuned to deliver massive performance thanks to its 381bhp power output.
Interior & comfort
Comfortable and high-quality, but standard kit could be better
The interior is identical to the CLA and A-Class, so it looks striking, with 'bullseye' vents and a floating central screen, but it doesn't have the same quality feel as larger Mercedes models. Whereas with an Audi A1 you feel like you're getting similar attention to detail as an Audi A6, just on a smaller scale, the CLA Shooting Brake feels like it's been built with a budget in mind.
Like the CLA saloon, the Shooting Brake can be specified with an 'Exclusive Package', which costs around £2,000 and adds luxurious features such as heated seats, leather dashboard trim with contrasting stitching and enhanced interior inlays. The problem is the CLA is already pretty expensive, you're unlikely to recoup the cost of pricey additions when it comes time to trade it in.
Practicality & boot space
Sleek styling hurts practicality to a degree
It almost goes without saying that the CLA Shooting Brake is more practical than the CLA saloon – but it's not an old-fashioned load-lugger, either. The CLA Shooting Brake has a load capacity of 495 litres – just 25 litres more than the saloon. Surprisingly, that's five litres more than the C-Class estate – but the latter is still a more practical choice due to its more conventionally shaped boot.
The CLA suffers from its swoopy roofline, which makes it more difficult to squeeze awkwardly shaped items in. Its seats-down capacity is also inferior to the C-Class' and its boot opening is smaller and unusually shaped.
A more conventional model like the Volkswagen Golf Estate is far bigger, with 605 litres behind the rear seats, while even the more rakish SEAT Leon ST has 587 litres.
In the cabin, it's a similar story: more spacious than the CLA saloon, but not as good as regular C-Class estate. There's 40mm additional rear headroom, but taller passengers may still feel a bit cramped. Legroom and headroom are still a bit tight for anyone approaching six feet tall or more, but the biggest problem is there's a claustrophobic feeling back there thanks to the high shoulder line.
In the front seats, you get more storage space than you'd expect, as there's an electric handbrake instead of the usual large lever.
While not the most likely tow vehicle, the diesels can haul a 1,500kg braked trailer - enough for a medium-sized caravan. Diesel is your best option here, because the CLA 180 is only rated to tow 1,200kg, while the CLA 250 and CLA 45 AMG haven't been certified for towing at all.
Reliability & safety
Typical Mercedes dependability and lots of hi-tech safety kit
The CLA Shooting Brake shares many parts with both the A-Class and CLA saloon, so while the CLA didn't appear in our 2017 Driver Power owner satisfaction survey, a 69th-place result for the A-Class is somewhat reassuring. As a brand, Mercedes will be disappointed it came 21st out of 27 manufacturers, behind rivals Audi and BMW.
Safety is an area the CLA has sewn up, with a raft of hi-tech extras helping to prevent you having an accident in the first place. All cars get Attention Assist, which detects drowsiness and warns you if you're nodding off at the wheel.
There's also Collision Prevention Assist, which helps avoid accidents at speeds of more than 4mph. Seven airbags are standard, as is Mercedes' automatic emergency call system (which notifies the emergency services in the event of a serious crash) and a pop-up active bonnet for pedestrian protection. Lane-keeping assistance and blind-spot monitoring are available as a pack costing around £600 and you can also add rear side airbags for around £400.
Price, value for money & options
Quite expensive to buy and not as well equipped as we'd like
As the CLA Shooting Brake doesn't really have any direct rivals, it's hard to judge whether it represents truly good value or not. There are definitely more spacious estate cars out there for less money – but you may think the CLA's distinctive looks, classy image and luxurious finish are worth paying a little extra for.
The range starts from just over £27,000 for the entry-level CLA 180 Sport manual, rising to £45,000 for the range-topping CLA 45 AMG. All models get alloy wheels, a twin exhaust, comfort suspension, a three-spoke multifunction steering wheel and sports seats. The AMG Line version adds a bodykit, a different alloy-wheel design, lowered sports suspension and stainless-steel sports pedals.