Best small cars and superminis
The best small cars and superminis aren't just cheap to buy and run. Those at the top of the class are also stylish and fun to drive.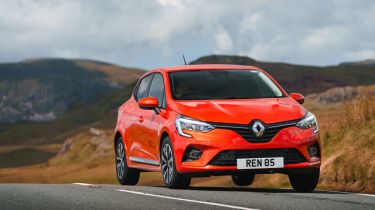 Small cars and superminis are said to be among the car industry's trickiest designs to get right. Buyers want them to be easy to park and drive around town, but also reasonably practical and well-equipped. Many people also want them to be fun to drive, both on twisty roads and the motorway, but also cheap to run.
Whether they're looking for a first car or downsizing from something bigger, buyers invariably want a car that has a sense of style and most superminis boast good looks as a result. The size of cars in this class makes them good for first-time buyers, who place particular importance on the inclusion of the latest smartphone connectivity technology.
Best insurance group 1 cars you can buy in 2020
That the best superminis are able to deliver in so many different areas is partly an explanation of why they're so popular. The Ford Fiesta is the best-selling car in the UK of all time, while the Volkswagen Polo and Vauxhall Corsa are virtually fixtures in the list of cars bought most frequently here.
Those three well known cars have sold in big volumes over the years for several good reasons, but there are a number of excellent alternatives available, including cars that don't spring immediately to mind, such as the Skoda Fabia and Citroen C3 hatchback.
While there's a temptation to focus on the diesel models because they have the best fuel-economy and emissions figures, consider how you'll actually use a car from this class if you buy one. For many, it'll be almost exclusively around town and for short trips, which actually makes a petrol engine the better option. Petrol cars tend to be less expensive to buy than diesels so, if you think you'll cover fewer than 12,000 miles a year or so, you might be better off with the lower purchase price.
What's more, many of these cars now take advantage of new turbocharging technology that has allowed manufacturers to make petrol engines smaller and more economical, while increasing the amount of power on offer. With these advances, some of these cars will achieve over 50mpg with no diesel engine in sight!
It's worth noting that you don't need to sacrifice safety if you're looking at a small car - most of these cars come with a five-star Euro NCAP rating.
Read on to discover our top 10 superminis currently on sale, or check out our guides to the best cheap-to-run cars and the best first cars.
Renault's stylish fifth-generation Clio is all-new from the ground up. Renault focused on improving the Clio in the areas it was criticised in the past and the company's hard work has paid off; we scored it 4.5 out of 5 stars in the running costs, driving and performance, interior and comfort, and practicality categories.
The most obvious changes have been made to the interior, which is now much improved in terms of design and quality. There are more soft touch materials in the Clio than before and a large 9.3-inch portrait touchscreen gives the car a really smart, modern feel inside. As ever, a wide variety of trim levels and engine choices means there should be a Clio to suit most buyers. It's one of a small number of superminis available with a diesel engine, but, as ever, you'll have to do plenty of miles to make it cheaper to run than a petrol engine. Those looking for a greener powertrain will be interested to know that the Clio is about to be offered as a hybrid.
The Ford Fiesta has long been one of the best superminis on sale. The latest one is good to drive but even more refined on the motorway. Rear space has improved and the dashboard is much more minimal than the one in the previous model; space left by the absence of buttons is taken up by an eight-inch infotainment screen.
The wide model range includes the sporty-looking ST-Line, posh Vignale, the Active crossover and the Ford Fiesta ST (our current favourite hot hatchback) – so there really is a Fiesta for everyone. There's still a diesel engine in the Fiesta range, too, and a three-door model - both are becoming rarer in the supermini class. That diesel engine will achieve a combined fuel economy of up to 65mpg and makes sense for those regularly driving long distances. The pick of the engine range for most buyers will be the efficient 1.0-litre EcoBoost petrol engine, which is available in three power outputs.
Under the skin, the Volkswagen Polo is very similar to the SEAT Ibiza. Indeed, they're based on the same mechanical platform. Yet the Polo will set you back a little bit more money than the Ibiza, despite being ever-so-slightly smaller and less practical. Why is this, you may ask?
Well, for starters, the VW badge commands a premium in itself, while the Polo's interior is even higher-quality than the SEAT's. It's also exceptionally well built and has a 'grown-up' feel to it, as if it belongs to the class above. Okay, so the styling isn't exactly eye-catching, but it's handsome in a quiet, subdued sort of way and there are plenty of engines and trim levels to choose from. This is also a car that focuses more on being comfortable and relaxing, than exciting in bends.
When it comes to value for money, practicality and all-round ability in supermini form, the Skoda Fabia scores impeccably. Despite sharing many mechanical parts with the Volkswagen Polo, the Fabia manages to be more spacious and cheaper to buy than the VW.
Many prospective Fabia owners will want a car for short trips around town, in which case the 94bhp turbocharged 1.0-litre petrol engine makes a great choice - and unless you're worried about costs or insurance, we recommend this engine over the entry-level 59bhp engine. The more powerful of the two is the most economical, too, capable of 52.3mpg, while the extra power is useful if you make the odd motorway journey.
The Fabia is now petrol-only, with no diesels offered, but a practical estate version is available, which is unusual for such a small car. Admittedly, the Fabia isn't the budget option it used to be, but the quality of fit and finish has improved markedly and it remains one of the least expensive cars in its class.
Peugeot's latest models have helped the company turn the corner from an era in which its cars felt cheap and a bit dull, and the 208 is definitely one of them. The styling is instantly eye-catching, with LED fangs that are like nothing else in the class, while the influence of the classic Peugeot 205 is clear from some angles. It sits on a completely new platform, which has enabled the introduction of an electric Peugeot e-208 model with up to 211 miles of range.
The EV is expensive, even after the Government's £3,000 grant. In fact, all models are a bit more expensive compared to rivals, and none are particularly fun to drive. We do like the hi-tech interior, however, and the remaining petrol and diesel engines are tried-and-tested, offering decent performance and economy.
The SEAT Ibiza has grown up, but that doesn't mean it has lost its sparkle. Because while the latest supermini from SEAT is more comfortable over long distances, quieter at speed and better equipped than ever before, it remains engaging to drive on country lanes and maintains the youthful and stylish image that draws buyers to the Ibiza.
What downsides there are remain minor issues that are only apparent due to the high standards elsewhere, but the top of the dashboard could be made from slightly nicer plastic, and the lack of a three-door model may put some off – but SEAT isn't alone in making its latest supermini five-door only. Pick the 1.0-litre three-cylinder turbocharged petrol engine and go for SE or SE Technology trim and you can't go far wrong - especially as it's very clearly based on the more expensive VW Polo.
The latest Honda Jazz hybrid earns its place on this list first and foremost for its uncanny ability to swallow people and their luggage. It has an appetite for both that belies its small stature, thanks to a tall, upright design that makes it feel like a small MPV to drive. Clever styling that takes cues from the Civic hatchback means the Jazz looks far from boxy or utilitarian, and the range-topping Crosstar EX trim adds an SUV aesthetic sure to broaden its appeal.
Step inside and you'll find a Tardis-like interior with rear head and legroom to rival much bigger cars. You'll also get the Jazz's trademark 'Magic Seats' that fold flat to the floor or swing up cinema-style to turn the rear footwells into ideal storage for those awkwardly tall pot plants. The Jazz also features a reasonable sized 304-litre boot, but it's not all about the storage. This small car is easy to drive around town, with light steering and a decent if unexceptional ride. The e:HEV powertrain is impressive, with a 1.5-litre petrol engine and twin electric motors with one driving the front wheels and the other converting energy for storage in the battery for use in EV mode. Drive it carefully, and the Jazz easily beats petrol and diesel rivals achieving over 60mpg. And of course there's the legendary Honda reliability.
If you want your supermini to offer quality, character and style by the bucketload, then you could do an awful lot worse than the MINI five-door hatchback. While it's true the MINI comes with a slightly higher price tag than most of its rivals, you can feel where that extra money has been spent – both when looking around the interior and in the way it drives. The entry-level model is exceptionally cheap to run, while the more powerful versions offer impressive performance.
All iterations of the MINI are sharp to drive and if you don't need the extra practicality of the five-door version, the three-door hatchback is a cheaper, more compact option. The MINI helped start the drive to offer customers personalisation options, so there's an almost limitless options list. It's wise to exercise caution though, as the options can quickly inflate the car's price to an eye-watering sum - for a long time, it was possible to double the price of base-spec cars with extras.
The latest Audi A1 offers the brand's trademark design and smart interior in the smallest, most affordable package, while still offering five doors. There's more rear legroom in the new model, which is good as it was definitely a weakness of the previous one. The A1 is refined and makes a very competent cruiser, despite its size, particularly because it comes with the choice of economical yet punchy engines. These are well proven and reliable thanks to use under the bonnets of other cars in the VW Group.
The A1 isn't quite as rewarding to drive as a MINI, but it's more practical and impresses in just about every other way. The badge will draw plenty of buyers in alone, but it helps that the baby Audi is a very competent all-rounder.
If you're bored of the current crop of superminis, the Citroen C3 offers something a bit different. With crossover styling inspired by the larger C4 Cactus, this is a supermini for those who appreciate SUVs, but don't want anything as big or expensive to run. The C3 is also designed with comfort in mind, so it offers a smooth ride and squidgy seats instead of bone-shaking suspension and narrow bucket seats.
Its interior has a trendy design, with flashes of colour if you choose one of its more characterful interior 'ambiances'. The 1.2-litre PureTech petrol suits the C3 well, and you can also choose a 1.5-litre diesel with 63mpg economy if you plan on lots of long trips.
New 2020 Renault Clio: E-Tech hybrid model starts at £19,595
New 2020 Renault Clio: E-Tech hybrid model starts at £19,595
Peugeot 208 vs Renault Clio vs Ford Fiesta: rivals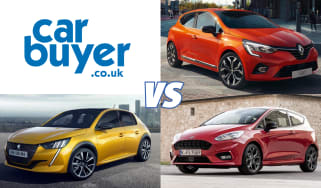 Peugeot 208 vs Renault Clio vs Ford Fiesta: rivals
Best new car deals 2020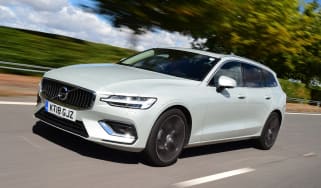 2020 scrappage schemes: the complete guide
2020 scrappage schemes: the complete guide
The UK's top 10 best-selling cars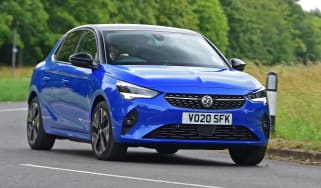 The UK's top 10 best-selling cars