Used car buying checklist
Your essential 10-point checklist of what to look out for when buying a used car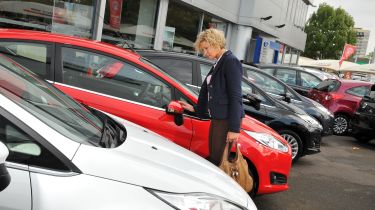 When buying a used car, it can be easy to get overly excited or distracted, sometimes overlooking small but significant details, or rushing into a deal you haven't had time to consider fully. That's why it's a good idea to keep a checklist with you when viewing potential purchases, so you can methodically evaluate each car in the same way, and remind yourself of the pros and cons of each one when weighing up your options later on. There are points to consider on the car itself, as well as paperwork and other factors. We've listed them all here for easy reference.
1. Does the seller have the right to sell the car?
This overwhelmingly applies to private sales rather than cars bought from and independent or franchised dealer. If someone has used finance to buy a car, and hasn't yet made all their payments, the car is not yet theirs and legally still belongs to the finance company. Were you to buy the car from them in these circumstances, it could be seized from you, leaving you out of pocket for whatever you paid for it. Carrying out a car history check with an online service such as HPI or Experian will quickly confirm that everything is in order.
2. Has the car ever been written off?
A car history check will also reveal whether a car you're looking at is an insurance write-off, although owners are legally required to disclose this status when selling a vehicle. This is why you may see classified adverts with 'Cat C', 'Cat D', 'Cat S' or 'Cat N' listed. Although many people are put off by the idea of buying a previously damaged car, they're often worth far less than an equivalent non-written-off example, and so in certain circumstances can represent a bargain. Read our guide to insurance write-offs for more details.
3. Is the registration certificate present and is the seller the registered keeper?
Be extremely wary if the seller cannot promptly produce the car's current registration certificate (known as the 'V5C' form) in complete, unaltered condition. Registration certificates can get lost, but the seller should have contacted the DVLA and requested a replacement before the car is sold. If the green 'new keeper supplement' is missing from the registration document, the seller will need to order a replacement V5C registration document. Without that, you'll have little proof of ownership of the car, as this constitutes your temporary registration certificate until the DVLA issues you a new one. When checking the logbook, make sure the seller's details (including their address) match what's on the document. If not, there may be an innocent explanation, such as someone selling their car on behalf of an elderly parent or relative, but it's vital to double-check in any case.
4. Does the car have service history?
Depending on a car's age and value, the value of a stamped manufacturer (main dealer) service history can vary. If you're buying a used car that's still within the manufacturer's warranty period, we advise that you confirm it's been serviced at the correct intervals by a main dealer's official workshop. Also, if a car has been regularly visiting an official workshop, any updates, recalls and service measures due should have been performed. Older cars may not have a full workshop service history, but it's always reassuring to see a maintenance record of some description.
5. Does the car have a current MoT?
If you're looking at a used car and it doesn't have a current MoT, ask yourself why. The official maximum fee for an MoT is currently £54.85 and many test centres charge less, so there's no real reason for a seller to not MoT a car. If the car is advertised as roadworthy yet doesn't have a current MoT (or has a very short one) ask the seller to 'put their money where their mouth is' and have the car tested as a condition of sale. If the seller doesn't agree, we'd advise you to find another car.
6. Does the car have a warranty?
If the car's age means it's still under the manufacturer's original warranty, this should transfer to the new keeper automatically. Private sellers have no obligation to provide a warranty, but the car must be 'as described'. Dealers are also under no obligation to provide a warranty, although you do have a greater degree of protection than in a private sale, thanks to the Consumer Rights Act 2015. If the dealer is unwilling to offer a warranty, ask them why. Aftermarket warranties are available from a number of suppliers, at various costs and offering various degrees of cover. Before choosing a policy, it's worth checking for any specific exclusions and also whether you're free to choose where you get the car repaired if you have to make claim. Read our guide to car warranties for more on this.
7. Are there any signs of the car having previously been damaged and repaired?
There are a number of visual clues that can indicate a car has had bodywork repair. The car should sit squarely on the road and not appear higher at one end or on one side. The body panels should all be exactly the same shade of colour to the others and the the gaps around the doors and between panels should be even. The bonnet and bootlid should close squarely and easily and the front and rear bumpers should sit with the bodywork squarely at both sides. Make sure also that the decorative trims isn't cleaner or newer on one side of the car than the other. If you don't feel sure about inspecting a car for previous damage, breakdown services such as the AA or RAC can offer a car inspection service, for a fee.
8. Is everything in good working order?
The tyres are a good place to start. Look for splits or cracks in the tread or sidewalls, as well as a good thickness of tread over the whole surface of the tyre. While there are many brands of tyre available, it's highly recommended that tyres of the same brand and tread pattern are fitted to both wheels on the same axle. Have a look at the brakes, too. If the car has been sitting for a while, there may be a thin film of rust on the surface of the discs, but this should still be smooth and not pitted. From behind the wheel, press all the switches in the car to check things like convertible roofs, sunroofs, infotainment systems and air-conditioning or climate control are working.
9. Does the car drive without problems?
When taking a car for a test drive, the important things to assess are sound and feel. Listen for metallic banging or tapping noises that could indicate loose or worn parts, particularly when driving over rough surfaces. Also, loud whistling or rumbling when the brakes are applied could indicate worn discs, pads or drums. How does the steering feel? At slow speeds, does the car pull strongly to the left or right? Is the car notably easier to steer in one direction than the other? When braking from higher speeds, is there a shuddering sensation and does the car wander from a straight line? At moderate speeds, is there any shimmying in the steering wheel or a violent vibration through the gearstick? If the answer to any of these questions is yes, there may well be something worn in the the brakes, steering, tyres, suspension or engine mounts.
10. Is it definitely the car for you?
If all of the above checks out, it can be tempting to shake hands on a deal straight away, but it always pays to take time to consider things before committing – maybe give yourself 24 hours to come to final decision. And always ensure you're getting the car you wanted when you began your search. If the car is in great condition and well priced, but you're ending up with a three-door when you really wanted a five-door, or a model without digital radio when you consider it a 'must-have', you'll most likely regret your purchase a few weeks down the line. Keep searching – your ideal car is bound to turn up sooner rather than later.
Speed awareness course: how much does it cost, how long does it take and how do you do one online?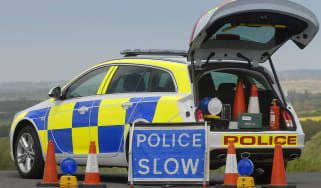 Speed awareness course: how much does it cost, how long does it take and how do you do one online?
New car delivery times: how long will you have to wait?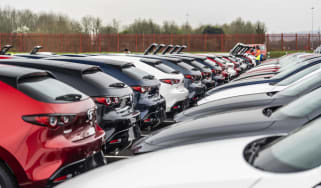 New car delivery times: how long will you have to wait?
Best new car deals 2022: this week's top car offers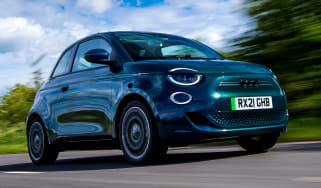 Best new car deals 2022: this week's top car offers