Used Audi Q3 review: 2011-2018 (Mk1)
"Stylish, well-built and easy to drive, the Audi Q3 is one of the most popular compact premium crossover/SUV models"
Pros
Classy, well-made interior
High equipment levels
Excellent diesel engines
Cons
Merely adequate cabin space
Interior lacks versatility
Lumpy S line suspension
Roughly as long and wide as a family hatchback, the Audi Q3 Mk1 has proved a success almost despite itself. Compared with some of its key rivals, this compact SUV/crossover/tall hatchback isn't as entertaining to drive, doesn't have as much room for passengers or luggage, isn't as up to date in terms of its technology, and its suspension isn't as comfortable. And yet… And yet thanks to the cachet attached to the Audi badge, together with the fact that it looks stylish inside and out, the Q3 Mk1 is a popular used car choice, and an expensive one because of that popularity.
For simplicity's sake we'll stick to calling the Audi Q3 Mk1 a compact SUV, although not all versions are four-wheel drive and when you're behind the wheel it does feel a little like a high-rise hatchback. It was launched in the UK towards the end of 2011 and was initially available with a pair of 2.0-litre turbocharged petrol engines and a pair of 2.0-litre turbodiesels. The Q3 Mk1's trim grades were as pared back as its range of engines, with just SE and S line to choose from. Depending upon the engine, original buyers also had to decide whether they wanted front-wheel drive or four-wheel drive (quattro, as Audi calls it), and between manual and automatic gearboxes. 
Top 10 best used SUVs 2022
Those original engines and those that followed during the Q3 Mk1's seven-year lifespan are all smooth, refined and economical. If you drive a reasonable number of miles each year then the superior economy of the diesels will save you money, but if you're more of an urban driver and you typically don't go far, then the smallest capacity petrol engine, the 1.4-litre TFSI, is a better bet – it's cheaper to buy, reasonably parsimonious, performed well and doesn't suffer the reliability issues that can affect diesels that are cooped up in town for too long.
More reviews
Car trim reviews
In-depth reviews
Road tests
The fact that the Audi Q3 Mk1 is approximately the same length and width as a family hatchback is a boon for parking and helps ease the transition if you're moving up from a hatchback, but it does mean that space inside the cabin isn't generous. If you're close to six-feet tall then you'll probably get comfortable easily enough, but you will be aware that the front seat backs are close to your knees and that the headlining isn't far distant above your head. If you absolutely must, then you can stuff a third person onto the rear seat for short trips, but it will mean you have three unhappy passengers.
The boot is also dimensionally challenged. It's adequate for everyday use – think pushchair and a family's supermarket shop – but a week-long holiday to the coast will require intelligent packing and soft cases.
It's not the role of cars like this to be exciting to drive, but from behind the wheel the Q3 Mk1 has edged too far in the opposite direction, even for owners who don't care too much about this sort of thing. Its steering is lifeless and its suspension is neither soothingly soft nor sportily firm. On the plus side, your passengers will appreciate that the Q3 Mk1's body doesn't lean much through corners, while the four-wheel drive quattro versions do make driving seem safer during the winter season.
Partnership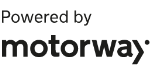 Need to sell your car?
Find your best offer from over 5,000+ dealers. It's that easy.
If you fancy a livelier driving experience, however, there are two versions of the Q3 Mk1 that will set your pulse racing – the 335bhp RS Q3 and the even more powerful RS Q3 Performance. In common with the mainstream Q3 Mk1s they're an imperfect pair, but you can't complain about the brutishness of their outright performance.
What's the history of the Audi Q3 Mk1?
First UK deliveries of the Audi Q3 Mk1 began in November 2011, and the range was wonderfully simple. A brace of 2.0-litre turbocharged petrol engines producing 168bhp and 208bhp and badged TFSI, and a pair of 2.0-litre turbodiesels with power outputs of 138bhp and 175bhp, badged TDI. Quattro four-wheel drive was standard with the two more powerful engines, optional on the lower-powered petrol: the 138bhp diesel was initially front-wheel drive only, but offered the quattro option from July 2012. There were just two trim grades, SE and S line, both well equipped.
Audi launched a very high performance derivative in September 2013, the 335bhp RS Q3, and followed that up in February 2016 with an even more powerful version, the RS Q3 Performance – it had 362bhp and was claimed to do 167mph with a special optional upgrade that removed the standard 155mph limiter.
Of more significance was the January 2014 introduction of the turbocharged petrol 1.4-litre TFSI, which coincided with the demise of the slow-selling 208bhp 2.0 TFSI. It featured cylinder-on-demand technology – in driving conditions where you don't need full power, it could shut down (automatically and seamlessly) two of its four cylinders to save fuel and lower CO2 emissions. 
In January 2015, revamped versions of the Q3 Mk1 began arriving in UK showrooms. There was a fresh – though evolutionary – look for the front and rear of the car, new alloy wheel designs, and a raft of technology enhancements. The engine range was upgraded, too, with higher power outputs, improved fuel efficiency and lower emissions. 
A shake-up of the trim grades took place in October 2016, although the line-up remained refreshingly simple – Sport, S line Edition and, topping the range, Black Edition. There were also a few small styling tweaks. In November 2018 the Audi Q3 Mk2 made its debut.
Which is the best Audi Q3 Mk1?
Which Q3 Mk1 is best for you depends on what sort of driving you do. If you're travelling 15,000 miles or more each year, with a good mix of urban streets, A-roads and motorways, then the 148bhp 2.0-litre TDI turbodiesel is ideal. It's powerful, quiet, returns up to 61.4mpg, and its 119g/km CO2 emissions output puts it into a low band for annual road tax. The 181bhp version of the same engine gives you extra performance, but it's more expensive to buy and you lose out on economy and emissions. Equally, the earlier 138bhp and 175bhp versions of these engines are just as suitable and usually cost less to buy.
If most of your driving is around town and you don't clock up a lot of miles annually, then the turbocharged petrol 1.4-litre TFSI is a better choice than a diesel. It's cheaper to buy and while its performance isn't sparkling, it's adequate for urban traffic. Plus, the 1.4 TFSI does 47.9mpg – not as great as the TDI, but remember unleaded is less expensive than diesel. 
Another reason for recommending a petrol engine for town driving is to do with the bugbear of many a diesel – the Diesel Particulate Filter, or DPF. The DPF removes harmful particulates from the exhaust, but from time to time the system needs to burn off those particulates, which requires more heat than the engine can muster during city driving. A clogged DPF can cause serious, and expensive, problems for the engine.
Thrill-seekers won't need telling to turn their attention to the high performance RS models. The 'regular' RS Q3 has more than enough performance for a car of this type – 0-62mph in 4.8 seconds, 155mph – but if you're going to indulge in something this outrageous, why not go the whole hog and save up for the 362bhp RS Q3 Performance…
In terms of selecting a trim grade, the SE provides everything you need, it's good value, and it's prolific. Even the early models are fitted with 17-inch alloy wheels, dual-zone climate control, rear parking sensors, automatic headlights and wipers, aluminium roof rails, Bluetooth connection for your phone, and an infotainment system with a retractable colour screen. 
The S line model arguably looks better with its body kit, 18-inch alloys and sportier interior, but bear in mind it's also equipped with lowered, firmer suspension that gives it a harsh ride quality. If you're prepared to do a lot of research, you might find one of the very few examples of the S line that was optionally fitted with the SE's softer suspension, so you get the looks but with a better driving experience.
Four-wheel drive or front-wheel drive? There's some kudos in saying that your Q3 Mk1 is a quattro, and if you drive out in the countryside during the winter months you'll value the extra traction and feeling of security you get from four-wheel drive, but it can harm your fuel consumption by around 5mpg. 
Manual or automatic gearbox? That's an easier question to answer: automatic, if you can stretch to it. You can scarcely feel Audi's DSG automatic changing gear, and it is almost always in the right gear at the right time, regardless of how and where you're driving. It even offers you the facility to change gears yourself, using paddles at the back of the steering wheel. Beyond the sheer convenience of an automatic, the DSG gearbox provides better performance and fuel economy than changing for yourself.
What are the alternatives?
The Audi Q3 Mk1 is a prestige model and it has some equally upmarket competition – the Range Rover Evoque, BMW X1 and Mercedes GLA  are its most direct rivals. However, if you look beyond the badge and take into account good value, then your shortlist should also include the Volkswagen Tiguan, Kia Sportage, Nissan Qashqai and Renault Kadjar.
Audi Q3 video review
Pre-facelift
Facelift