BMW X5 xDrive45e hybrid SUV review
"An electric range of up to 54 miles makes the BMW X5 xDrive45e an impressive plug-in hybrid"
Pros
50-mile electric range
Clever hybrid mode
Interior quality
Cons
Reduced boot space
Plug-in tech adds weight
Unproven reliability
Verdict - Is the BMW xDrive45e a good car?
Launched in 2019, the BMW xDrive45e was a major upgrade from the old xDrive40e. Good enough to be named 2020 Premium SUV of the Year by our sister title Auto Express, along with Best Large Plug-in Hybrid at the 2022 Carbuyer Best Car Awards. It remains a standard bearer for other large SUVs and plug-in hybrids.
BMW xDrive45e models, specs and alternatives
A price tag of around £70,000 might seem like a lot of cash, but it's not that much more expensive than a six-cylinder diesel version of the X5, and you get the benefit of significantly lower running costs, especially if you remember to plug it in overnight. It's why the xDrive45e is so compelling for both private and business users alike.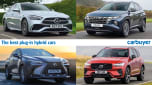 Top 10 best plug-in hybrids 2023
Fully charged, the xDrive45e can achieve up to 54 miles on electric power, thanks to a large, 24kWh battery pack. Although this is likely to translate to around 30 miles in the real world, this should be enough to tackle a daily commute or the school run. In hybrid mode, the car will work out the best way to juggle the petrol and electric motors, using data from the navigation to assess the roads you'll be driving on.
The switch between electric and petrol is so smooth as to be virtually unnoticeable, and the combined maximum power of the electric motor and six-cylinder petrol is a considerable 389bhp, resulting in 0-62mph in 5.6 seconds. That's not bad for a 2.5-tonne SUV that claims to be capable of up to 235mpg with 27-32g/km of CO2 emissions.
Business drivers will also appreciate its much lower Benefit-in-Kind (BiK) rating, which is in single digits. This makes the xDrive45e a far more attractive proposition as a company car over the diesel or petrol versions of the X5, which sit in the upper BiK bands.
Despite the added weight of all the hybrid tech, the xDrive45e is as good to drive as a regular X5, with impressive handling for a car of this size. It boasts one of the best interiors on the market with plenty of kit. The driver will be greeted by two 12.3-inch digital displays which provide useful information and comprehensive entertainment – with Apple CarPlay and Android Auto contained in the Connected Package Plus. The battery pack does have one negative; it cuts the boot's luggage capacity by 150 litres. Luckily the size of the X5 PHEV's boot is still large enough to cope with most scenarios, so this shouldn't cause too much of a headache.
MPG, running costs & CO2
A large battery pack gives the xDrive45e an impressive pure-electric range
The most important news for the latest BMW X5 plug-in hybrid is the sheer size of its battery pack. With a capacity of 24kWh, it equals the size of the battery fitted in the original Nissan Leaf and gives BMW's SUV a range between 50-54 miles at speeds of up to 83mph. It remains to be seen how realistic this is in the real world, though – we managed around 28 miles using only electric power during our test drive with a mix of town driving and faster motorway and A-roads.
Partnership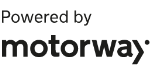 Need to sell your car?
Find your best offer from over 5,000+ dealers. It's that easy.
For now, those figures are superior to the plug-in hybrid versions of the Audi Q7 and Volvo XC90, badged TFSI e and Recharge Plug-in Hybrid T8 respectively, and should be sufficient to cover the daily trips of many drivers. However, the diesel hybrid Mercedes GLE 350 de promises to go even further, with a claimed range of over 60 miles.
There's more good news because while some PHEVs have been shockingly expensive, the X5 xDrive45e is competitively priced. In fact, it slots into the model range just above the xDrive30d diesel and shouldn't be out of reach for a good number of prospective X5 buyers. Of course, there are also significant cost savings after you drive off the forecourt. Thanks to its low 27-32g/km CO2 emissions, the plug-in hybrid sits in the lowest BiK band, compared with the 30d diesel that sits in the highest band, and its official fuel-economy figure is 201-235mpg depending on specification. This last number is, of course, dependent on how often you use the petrol engine.
Once the car's battery was depleted, we were only able to achieve around 28-30mpg when running purely off the petrol engine. On the move, the car harvests the energy typically lost when coasting and braking to top up the battery, which allows for a small amount of electric running at low speeds and parking without plugging in.
Just be aware that, even with low CO2 emissions and the ability to drive on electric power, the xDrive45e is rather expensive to tax. Thanks to its hefty purchase price, it's subject to the VED (road tax) surcharge for vehicles with a list price of more than £40,000. It's payable for five years from the second time the car is taxed, which is a total of £1,950.
Engines, drive & performance
Electric and six-cylinder petrol power combined helps disguise the plug-in hybrid's weight
One disadvantage of a plug-in hybrid is the added weight of its battery pack and electric motor, and the X5 xDrive45e ends up tipping the scales at over 2.5 tonnes. At least the electric motor wins back some points by offering instant acceleration, helping the X5 feel a bit lighter on its feet.
Power comes from a turbocharged 3.0-litre petrol engine, 11.2kWh battery and an electric motor, which is all shared with the BMW 545e saloon. This powertrain ensures the X5 xDrive 45e is certainly no slouch, with a total output of 389bhp, which will take it from 0-62mph in an impressive 5.6 seconds.
By default, the X5 plug-in is in its hybrid mode, allowing you to get underway silently, with the six-cylinder petrol engine only springing to life if you push the accelerator harder. BMW has worked hard on making the way power is juggled between the electric motor and petrol engine as intelligent as possible, and it uses the sat-nav to help decide; using battery power in a village or city centre and switching to the petrol on the motorway. The transitions between them are very unobtrusive, supported by the smooth six-cylinder engine. While it can be handy to 'lock' the car in EV mode in city centres, we reckon most drivers will be content to simply leave Hybrid mode active.
There's also a battery-saving mode, but interestingly you can cap the amount of power the battery can use at the start of a journey if, for example, you want the same amount of zero-emissions driving on the way home.
Interior & comfort
Top-notch materials and technology should satisfy buyers
The BMW X5 has one of the best all-round interiors in its class, with excellent materials and build quality, along with lots of technology to keep its occupants connected, entertained and heading in the right direction.
Twin 12.3-inch screens (one behind the steering wheel and another in the middle of the dashboard) rely on BMW's ever-improving iDrive infotainment system which boasts crisp graphics. This is one of the best interfaces in the business; it's powerful, logical and supports gesture and voice control, as well as offering more traditional controls.
BMW's Connected Package Professional is standard, adding an array of remote services and functions, including a 24-hour concierge service, all operated via the BMW ConnectedDrive smartphone app. It also includes wireless Apple CarPlay and, on cars built from later in 2020, Android Auto.
Essentially a trim level in its own right, the xDrive45e is based on the standard xLine model, and you get 19-inch alloy wheels, a five-metre charging cable and eDrive driving modes. There are also standard features like LED exterior lighting, air suspension, parking aids, leather upholstery and a power tailgate.
Practicality & boot space
The battery pack reduces boot space but the xDrive45e is still practical
Fitting such a large battery pack does have some consequences, such as reducing boot space by 150 litres. Fortunately, the X5 is a large car, so the remaining volume should still be satisfactory for most families.
Passenger space is pretty good, too, with ample room for adults in the back seats, helped by the lack of a large transmission tunnel. Headroom in the front and rear is good, but the large battery pack means there's no option to add a third row of seats in the boot of the plug-in hybrid X5.
Reliability & safety
A strong safety score but recent BMW owners report some reliability concerns
A 21st position out of 32 manufacturers in our Driver Power 2023 new car survey should raise a few concerns, especially for a brand that prides itself on premium quality. For context, BMW was sandwiched between Skoda and Suzuki, companies at the more affordable end of the market. Even more worrying is the fact that this ranking is lower than in 2022 (when it was 16th).
However, a glass-half-full way of looking at the electric battery and motor is that they should take some strain off the combustion engine and brakes under acceleration and deceleration, improving the life of quite a few components in the process.
Euro NCAP awarded the BMW X5 a top five-star score following extensive crash-testing. Just about every modern active and passive safety system is on board, from autonomous emergency braking, lane keeping assist, parking assistance, and evasion aid that can help you steer to try and avoid a collision.