Best 0% APR car deals
Interest-free car finance is available on PCP and HP deals; we round up all the 0% APR car deals available now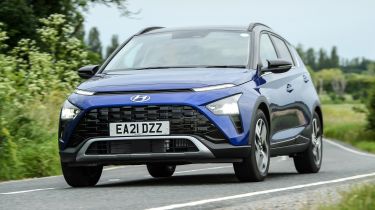 Most new car finance deals require you to pay interest on the amount you're borrowing. Called APR (Annual Percentage Rate), it's listed in the figures of your finance agreement. For most new car finance deals, it's typically charged at a rate of up to 6.9%, but you can still find interest-free 0% APR deals if you shop around. We've listed a selection of interest-free deals here, which are all correct at the time of writing.
You can find 0% APR deals on PCP (Personal Contract Purchase) and HP (Hire Purchase) finance agreements, and they're usually only available on brand-new cars. Nearly new and used cars generally will be offered with slightly higher rates of interest, which is offset by secondhand cars being cheaper than brand-new equivalents.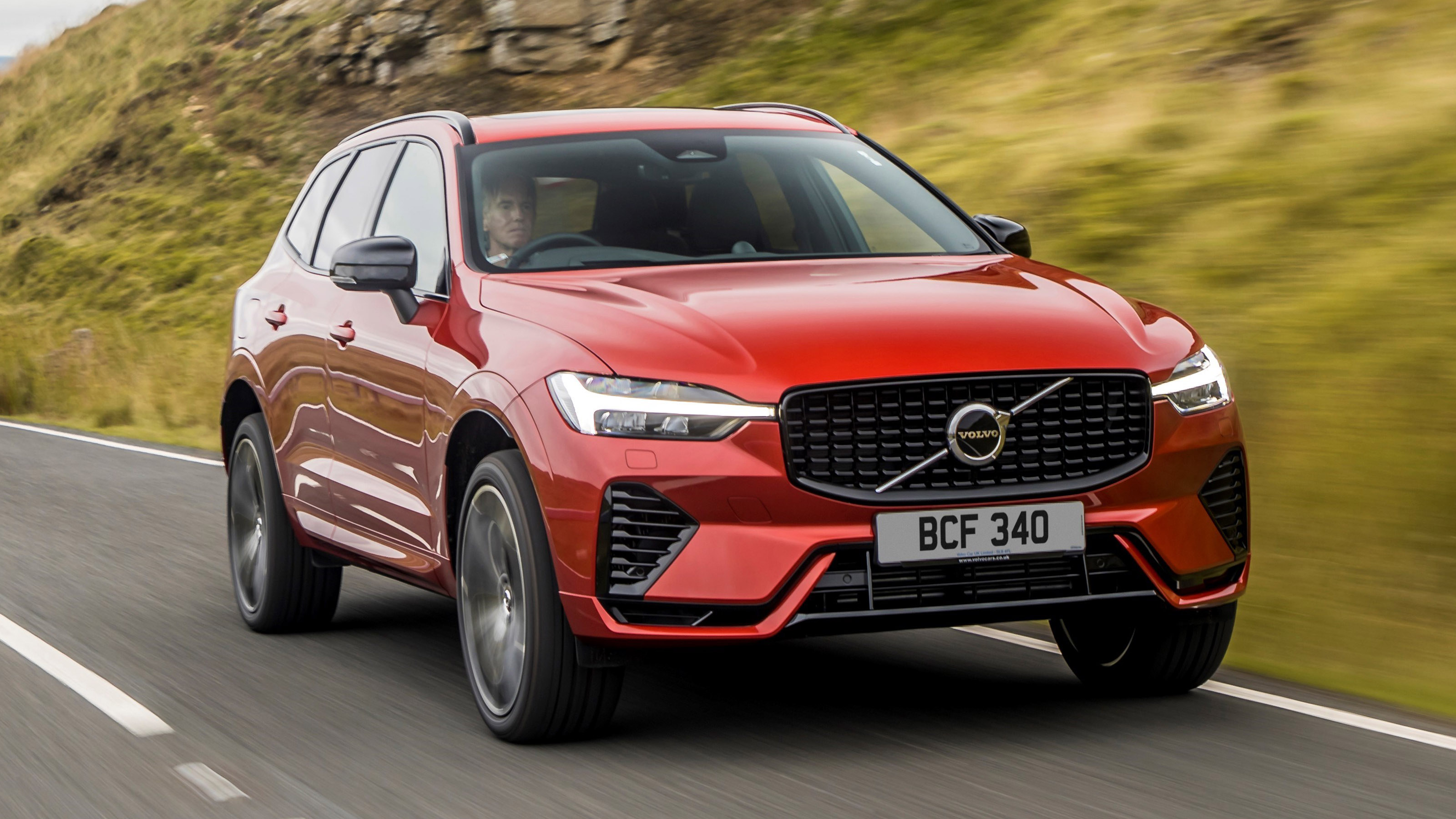 Best new car deals 2022: this week's top car offers
By choosing an interest-free deal, you're paying the car's list price and no more. Also, it's worth remembering that a 0% APR car deal may not always be the cheapest option, as manufacturers often include deposit contributions that are more than the interest you'd pay, so in this case, you would pay less than the list price. However, it's worth noting that 0% APR deals aren't usually offered with any incentives and could require a much larger deposit upfront.
Ford 0% APR deals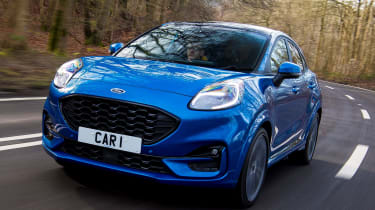 Ford currently offers 0% APR on sporty ST-Line versions of the Fiesta, EcoSport, Puma, Focus and Kuga PHEV, plus the Tourneo Custom people-carrier. The latter is a three-year deal, while all others are two-year deals.
Jeep 0% APR deals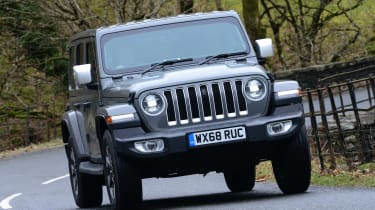 The Jeep Wrangler is available with 0% APR and a £2,000 deposit contribution when you take out a three-year HP deal. However, Jeep's example deal is expensive, with the four-door Rubicon model costing £958 per month after a deposit of nearly £18,000.
Hyundai 0% APR deals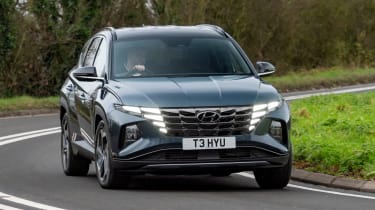 The Hyundai i20, Bayon and Tucson (including hybrid and plug-in hybrid variants) are currently being offered on 24-month 0% APR PCP deals, alongside offers with higher APR and a £2,000 deposit contribution. There's no minimum deposit.
Kia 0% APR deals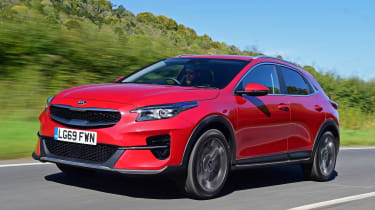 The Kia Picanto, XCeed and Niro hybrid are all currently available with 24-month 0% APR deals, and require a deposit of at least 20%.
Nissan 0% APR deals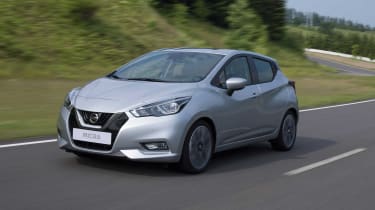 The Nissan Micra can be bought with 0% APR, with prices starting at £199 per month after a £1,912 deposit. The Nissan Juke N-Connecta and Nissan Leaf Acenta are also available with interest-free deals.
Renault 0% APR deals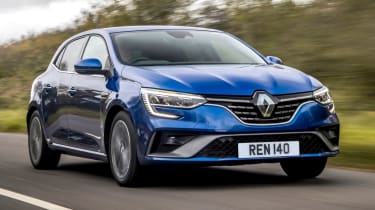 Renault is starting 2022 by offering 0% APR with no minimum deposit across its whole range (excluding the Renault Megane RS). Interest-free PCP deals are also available on its hybrid and electric models, and some models are offered with a deposit contribution to bring the price down.
Subaru 0% APR deals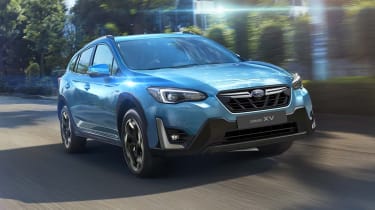 Subaru's 50/50 deal won't appeal to everyone, but it offers 0% APR nonetheless. On selected models, you can pay a 50% deposit, and then pay the other 50% of the list price a year later.
SsangYong 0% APR deals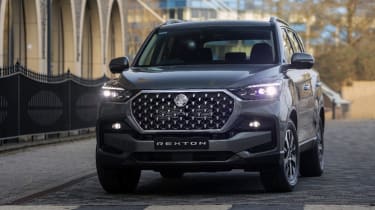 The SsangYong Tivoli and Korando SUVs are both available with 0% APR. Both are Hire Purchase deals; once you pay the deposit and monthly payments, the car is yours outright - with no optional final payment like on a PCP deal.
Toyota 0% APR deals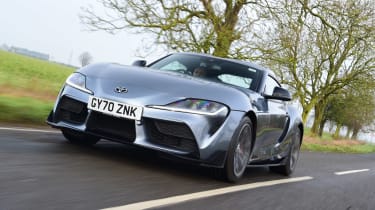 A number of Toyota models are available with 0% APR. You can pay no interest on selected versions of the outgoing Aygo, the popular Yaris Hybrid, the Corolla hatchback and Touring Sports estate, the C-HR, the seven-seat Highlander and even the Toyota Supra sports car. The Hilux pickup truck is also available with 0% APR both on PCP and HP deals.
Volvo 0% APR deals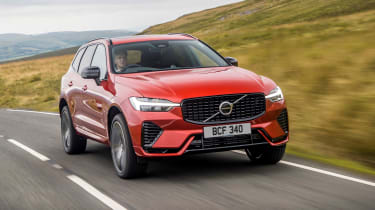 Apart from the Volvo XC40 and C40, every Volvo model can be financed on a 0% APR Hire Purchase deal. However, it's worth noting that you'll need a minimum deposit of 50% of the car's list price.
Used cars with 0% APR
It is possible to find 0% APR used car deals, but these deals are not as generous as you might think. An interest-free used car deal usually means the list price of the car is higher than it would be if interest was added. It's like buying something online with free delivery; the price is often higher because the delivery costs are factored in already.
Check out low-interest used car deals on BuyaCar.
Check out our guide to the best cars with free insurance.