Free insurance car deals
If your insurance premiums are expensive, it could be worth choosing a car with insurance included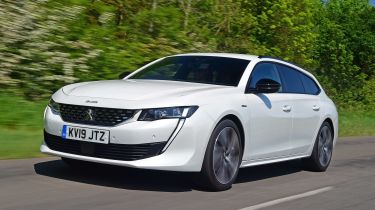 Car insurance is an essential part of owning a car; if you're caught driving without insurance, it's very likely you'll be prosecuted. Although insurance is a legal requirement, it isn't necessarily cheap and it can be particularly expensive for certain people.
Free insurance car deals roll the cost of car insurance into your monthly finance payments, so it's all sorted for you. They're often aimed at young or new drivers, for whom car insurance can be prohibitively expensive, while they could also be helpful if your premiums have dramatically increased after an accident.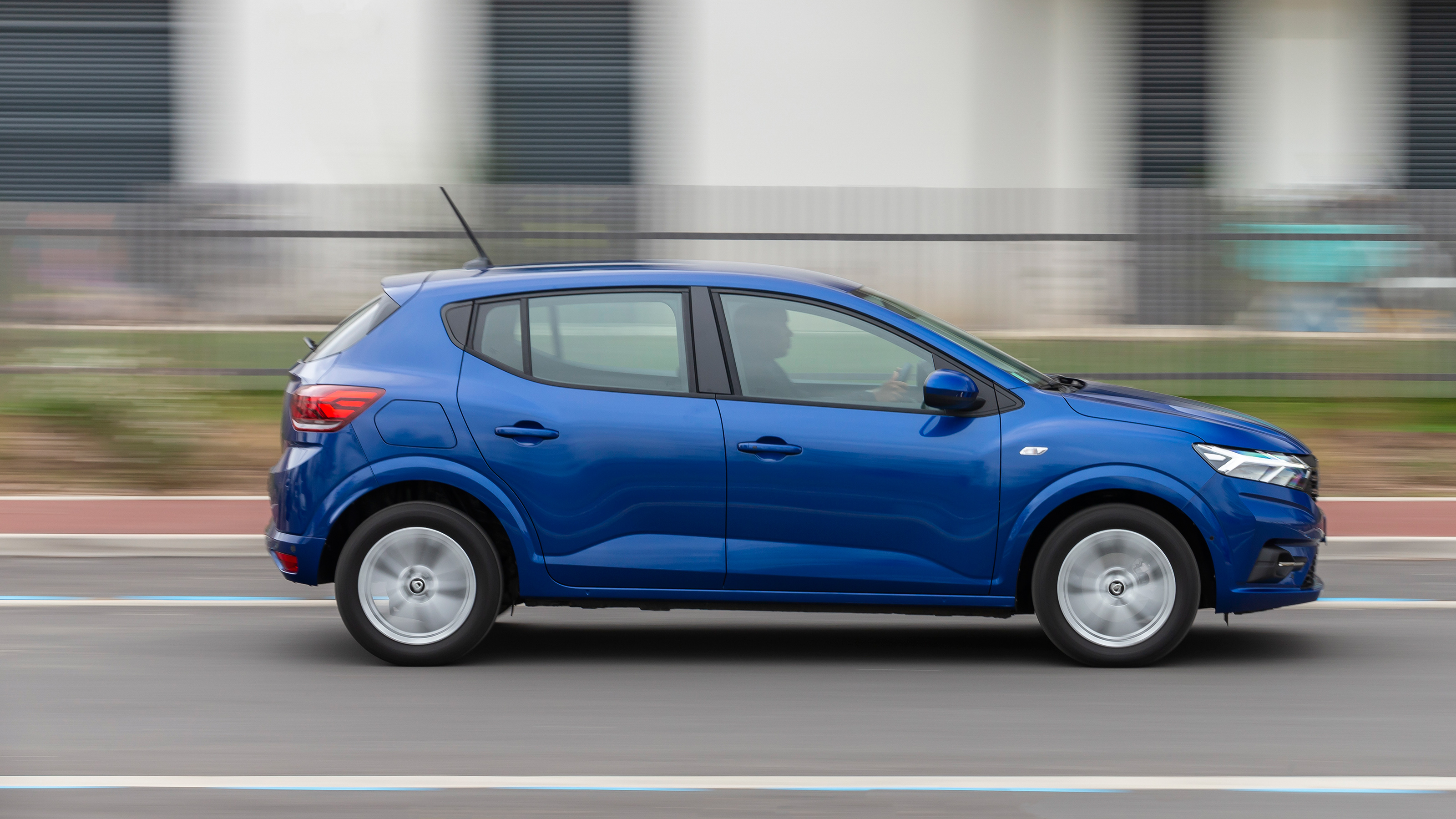 Top 10 best cheap cars to insure 2022
These deals also suit people who want most of their car's running costs wrapped up in one easy monthly fee. Choosing a deal with insurance included means there's no hunting around comparison sites trying to save a few pounds here and there.
Below, we've listed the cars you can currently get with free insurance. While you're here, you may also find our guides to the best first cars and how to reduce your insurance premiums useful.
Citroen, DS and Peugeot free insurance car deals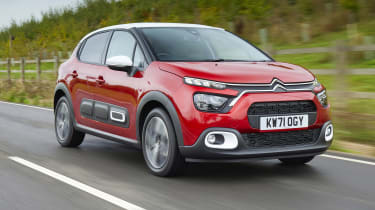 Citroen SimplyDrive and Peugeot's 'Just Add Fuel' campaigns have been offered for a while. They're different names for the same promotion, which bundles together servicing, roadside assistance, VED (road tax) and insurance into a three-year PCP finance deal. The only running cost that isn't included is fuel, although you will have to pay for consumables such as tyres and brakes, as well as fluids like screenwash and additional AdBlue top-ups for diesel models if required.
The scheme is available to buyers aged between 18 and 75, although you'll need a telematics device (a 'black box') to monitor your driving if you're under 21 or have fewer than two years' no claims. 
These three brands now also offer a 'PCP Plus' deal. This is a four-year finance deal with tax, breakdown cover, servicing and insurance thrown in for the first two years. After that, you will need to source your own cover and pay the tax yourself. It's worth noting that you don't need a black box on the PCP Plus deal, even if you're under 20 without any no claims discount.
Because both of these plans are based on a standard PCP deal, you have three choices at the end of the contract: hand the car back, pay the optional final payment to own the car outright or part-exchange the car for a new one.
Most Citroen models are included, with the exception of its two SpaceTourer-badged models. The DS 3 Crossback and DS 7 Crossback can be ordered on a SimplyDrive plan, while most Peugeot models are included, although you're limited to the 108, 208, 2008 and certain 308 models on the telematics deal.
Skoda free insurance car deals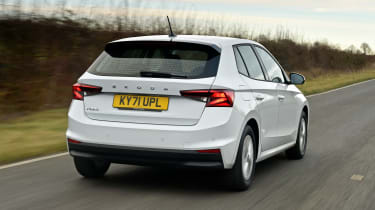 If you're aged between 25 and 75, the new Skoda Fabia is currently available with a year's free insurance. The offer is part of Skoda's PCP finance deal on the Fabia, which also includes a deposit contribution and the chance to buy a two-year service plan for a discounted price. Based on the same underpinnings as the Volkswagen Polo, the latest Fabia is one of our favourite superminis, with low running costs and improved practicality compared to its predecessor. The free insurance offer extends to all of the four trim levels in the Fabia range.
Jaguar, Land Rover and Range Rover free insurance car deals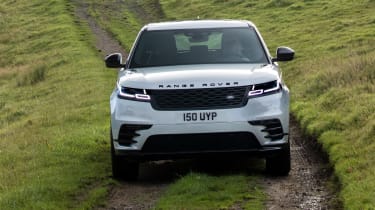 Jaguar Land Rover offers its Pivotal subscription service as an alternative to more common finance options. Comprehensive insurance for two drivers is included in your monthly payment, along with roadside assistance, road tax, maintenance and servicing. Pivotal allows you to change your car every six months, and the programme can be updated, paused or cancelled at any time once you've finished the initial three-month trial period.
These premium brands have equally premium prices, though. There are four tiers to the Pivotal scheme: Blue, Indigo, Violet and Ultra Violet. Blue gives you access to the Jaguar F-Pace, Land Rover Discovery Sport and Range Rover Evoque, and even this tier costs £850 per month. Indigo costs over £1,000 per month, but allows you to choose cars like the Land Rover Defender 90 and the electric Jaguar I-Pace. Ultra Violet unlocks the Range Rover for £1,800 per month.
Volvo free insurance car deals
Volvo is trying to move away from traditional finance deals and offers its Care by Volvo subscription service. It's essentially a 36 or 48-month lease (like a PCH deal), with a lot of the associated running costs included. Insurance isn't included as standard but can be added - and there are occasional deals offering 12 months' complimentary cover. The full range of cars is available on this scheme, including the Volvo XC40, Volvo S90 and Volvo XC60. The new Volvo C40 can only be ordered through Care by Volvo, unless you're paying cash. Note that Volvo's subscription service is quite expensive, so it may prove better value to sort out your running costs yourself.
Read our guides to young driver insurance and the Pass Plus scheme