Insurance costs could rise for premium cars
New raw 'uncapped' insurance data could be used to raise premiums for BMW, Mercedes, Audi and Tesla owners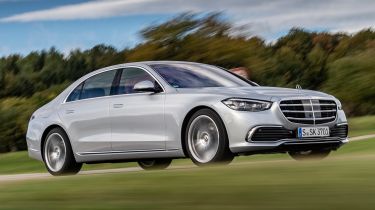 New insurance rating data from Thatcham could increase the cost of premiums for BMW, Mercedes, Audi and Tesla owners. The new raw data removes the group 50 insurance cap, hypothetically placing hundreds of premium and performance models in much higher insurance groups.
Every car in the UK is placed into a group between 1 and 50 using Thatcham's insurance group system. The group rating is based on the car's value, performance, potential repair costs, security systems and several other factors. Cars in group 50 include high-performance BMW and Mercedes models, as well as powerful electric cars like the Porsche Taycan and Tesla Model S.
Thatcham Research, the organisation that decides every car's insurance groups, usually sends out 'capped' data to the UK's insurance companies, where group 50 is the highest. Recently, though, Thatcham issued uncapped raw data, placing around 500 cars above the current group 50 cap.
While the insurance group system remains unchanged, insurers are allowed to use the raw data to increase the cost of premiums on the affected cars.
According to the raw data, the fastest version of the Tesla Model X would sit in group 58E, a long-wheelbase AMG-tuned Mercedes S-Class would occupy group 60E, with the hybrid BMW i8 rising to group 66E. Models from Land Rover, Nissan and Jaguar also attract higher insurance groups, while the Audi R8 earned the highest rating overall, placing in group 77E.
Read our guide to the best insurance companies to choose this year, or check out our thorough car insurance explainer.