Peugeot 308 hatchback - MPG, running costs & CO2
There are petrol, diesel and hybrid engine options, each suited to different types of owners
There's bound to be a Peugeot 308 that suits your needs because there are petrol, diesel and hybrid options. A fully electric Peugeot e-308 is also in the pipeline. In general, we would recommend a petrol model to those who do a mix of motorway journeys and shorter trips around town.
Diesels work best for those doing a lot of long-distance drives, while plug-in hybrids are great for those with a short commute that can be done on electric power alone. They're also a good option for company-car drivers because of the low CO2 emissions figures.
Peugeot 308 MPG & CO2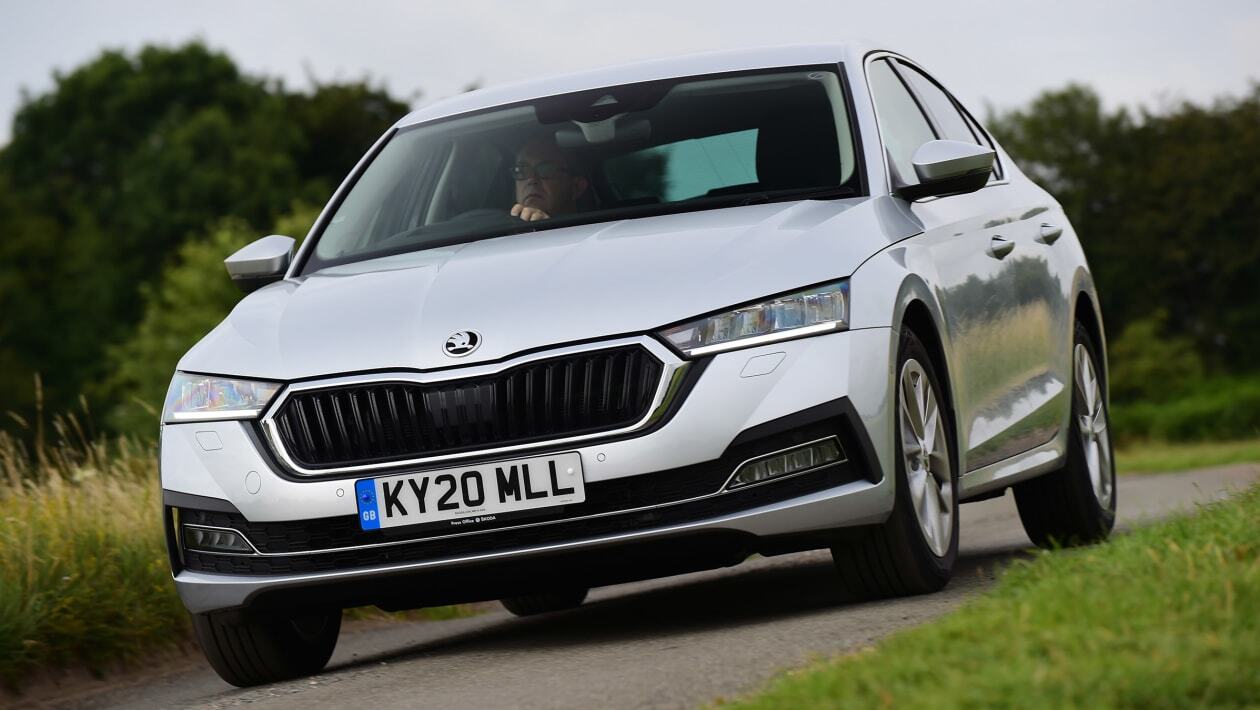 Top 10 most economical family cars 2022
The best all-round choice is the 1.2-litre PureTech petrol, which is a three-cylinder engine with a turbocharger. It emits between 128 and 131g/km of CO2, and returns roughly 45mpg in normal driving - though up to 55mpg could be possible.
If you do a lot of long trips then the 1.5-litre BlueHDi diesel is a good option. It's more expensive than the petrol engine but returns better fuel economy on the motorway. This engine emits 117-121g/km and returns around 55 to 66mpg. Around 60mpg should be realistic on a long motorway journey.
There are two plug-in hybrid models but they both use the same 1.6-litre petrol engine and electric motor powertrain, it's just that one has been tweaked to produce more power. These versions emit just 25-27g/km of CO2 depending on trim level, so they are cheap to tax for company car drivers. They sit in a low tax bracket for Benefit-in-Kind, which is good but some rivals including the plug-in hybrid version of the SEAT Leon sit in even lower brackets, so are even cheaper to tax.
Fuel economy is tough to work out for the plug-ins because it depends on usage - plug in every day and avoid using the engine at all costs and you could see over 200mpg, as Peugeot suggests. If you use the engine a lot, the economy figure could drop below that of the 45mpg returned by the 1.2-litre petrol engine, because the engine also has to lug around a heavy battery. While the official EV range is 37 miles, we found around 30 to be more realistic in real-world driving. This is still a respectable figure, that should cover most commutes without consuming too much fuel. 
Insurance groups
The standard petrol and diesel engines span groups 19-21, which is a little higher than some family hatchbacks, perhaps because there's no manual option. Plug-in hybrids start in group 26, with the more powerful version in top-spec trim in group 30 out of 50.
Warranty
All new Peugeots get a three-year/60,000-mile warranty, which is traditional for most manufacturers. If you want a family hatch with a longer warranty you could consider a Hyundai i30, a Kia Ceed or a Toyota Corolla, as those makers offer much longer factory warranties.
Servicing
Peugeot offers servicing plans that let you pay monthly instead of in a lump sum when servicing time comes. Some Peugeot dealers will even come and get the car from you and deliver it back, plus offer a video showing you what has been done.