Best cars with three ISOFIX points
Most cars come with just two ISOFIX child seat mounts, but many families want three. Our top 10 rundown picks the best.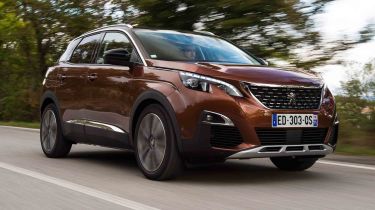 When choosing a car, nothing is more important than safety – particularly when it comes to protecting younger passengers. As any parent knows, a safe and secure child seat is essential, and while many designs can be held in place safely with a seat belt, child seats with ISOFIX connections represent the next step in security.
ISOFIX mountings, which take the form of squared-off metal loops, are built into the metal structure of the car. An ISOFIX-compatible child seat will lock onto these loops, becoming almost as firmly attached as any of the car's permanent seats. They're also easy to install, and almost impossible to fit incorrectly – a great reassurance for anybody who has fumbled with clumsily designed seats in the past.
ISOFIX points have been mandatory in new cars for a while now, but the majority of cars only offer them in the two outside rear seats. Gradually, though, carmakers are realising that many families need to carry three child seats in a car, and the number of cars with more than two sets of ISOFIX points is steadily increasing.
The number of ISOFIX points isn't always easy to discover, so we've done the hard work for you, picking 10 of the best cars with provision for at least three ISOFIX-secured child seats. These might be in the rear bench, the front passenger seat, or even in a third seating row on some SUVs and MPVs. In fact, the latter category makes up the bulk of our list, but you're sure to find find a few surprises, too.
An important point to remember is that a car's ISOFIX mountings aren't the end of the story – some child seats fit more readily than others. It's important to check the details of your child seat to ensure that it's compatible with any car you're considering. An example is that installation of a child seat with a support leg in a Ford S-MAX requires a polystyrene filler block to be installed in the footwell in order for it to sit correctly. You'll also find that some child seats have bulky side padding that prevents three being installed side by side.
As there are many legal considerations when using one, we've produced a guide to child seat legislation to give you extra peace of mind. Read on for our pick of the best cars with three ISOFIX points – or more.
The Peugeot 3008 has become one of our favourite SUVs, thanks to its modern design, impressive interior quality and the latest in-car technology. It even features a digital instrument display like Audi's virtual cockpit, but unlike the German brand, Peugeot fits it as standard.
The 3008 is family-friendly too, with three ISOFIX points, in the front passenger seat and the two outer rear seats. Safety is assured by a five-star Euro NCAP crash-test rating, with an 85% score for child occupant protection.
Another of our favourite SUVs is the Skoda Kodiaq. Available with a choice of five or seven seats, each model offers three ISOFIX seats across the rear bench. The Kodiaq is a very commendable family SUV, helped by the tough interior and plenty of space.
With five seats in place, the boot is nothing short of enormous, and the diesel engines are adept at towing large loads. Most of the engines, petrol or diesel, are frugal yet more than punchy enough to cope with motorways and those times where you're fully loaded with people and luggage.
The Citroen Grand C4 SpaceTourer is one of the more stylish cars on sale today, despite its MPV credentials and the enormous practicality it offers. It's a firm Carbuyer favourite, and the three full-size second-row seats all have individual ISOFIX points, making it an excellent choice for larger families.
The Grand C4 SpaceTourer also has a third row of seats that can be removed if you need more room for luggage, while its engines offer good fuel economy and reasonable performance.
The SEAT Alhambra is a practical MPV, but it's also an enjoyable car to drive. It's not as stylish as the Citroen Grand C4 Picasso, but three ISOFIX points in the middle row of seats mean it's an extremely practical car for larger families.
The Volkswagen Sharan shares the Alhambra's mechanical underpinnings, but it's more expensive than the SEAT and not quite as stylish, either.
It may surprise you that the Tesla Model S saloon is on this list but, with no big engine or fuel tank to squeeze in, this seriously quick electric car has plenty of room for three ISOFIX points across the rear seats - not to mention a huge boot.
The Tesla is expensive to buy, but it won't cost you a penny in fuel or road tax and its 300-mile range when fully charged makes it one of the best electric cars on sale today. Add a 0-62mph time of just 5.7 seconds and you've got a genuinely practical family car with performance that puts some sports cars to shame. The range-topping P100D Model S is a seven-seat family car with a Ferrari-beating 0-62mph time of just 2.7 seconds.
The Ford S-MAX has always been one of the most stylish MPVs on the market, and the latest model (introduced in 2015) continues this trend. The S-MAX is also great to drive, with comfortable suspension and sharp steering, while the diesel engines offer great fuel economy and the petrols provide plenty of performance.
All S-MAX models have a good range of standard equipment and the middle row of seats has three ISOFIX points, completing what is a comprehensive and convincing family car that won't leave keen drivers underwhelmed. The larger Galaxy also has three ISOFIX points and still manages to be good to drive.
The Audi Q7 is a big car and if you're not put off by its sheer size, you'll find that it's a supremely practical family SUV with not three, but six ISOFIX points. This gives you the option of spreading your child seats across the Q7's vast interior, making sibling squabbles over space a thing of the past!
While the big Audi SUV is expensive (tick too many boxes on the options list and it becomes eye-wateringly so) it has a luxurious and elegant interior, modern, distinctive styling and a five-star Euro NCAP safety rating.
The Volkswagen Touran is a thoroughly sensible mid-sized MPV that competes with the Citroen Grand C4 Picasso and Vauxhall Zafira Tourer. The Touran boasts a well-built interior, conservatively sleek looks and a strong engine range, together with a decent driving experience.
Perhaps most notably, though, the Touran also has five ISOFIX mounting points, so it's possible to easily install a child seat in every one of its rear seats. We recommend the turbocharged 1.4-litre petrol engine if you don't cover that many miles each year, while all the diesels are strong performers.
It's no secret that the latest Land Rover Discovery is a huge SUV, but all its interior space not only makes it a comfortable seven-seater, it also allows it to have five ISOFIX mounting points. They're found in the front passenger seat, the outer seats of the second row and in both third-row seats.
There can be few safer cars for five children and two adults to travel in, with a five-star score from Euro NCAP after extensive crash testing. It features airbags that run the length of the interior, standard autonomous emergency braking (AEB) and lane-departure warning to help you avoid drifting out of your lane on the motorway. If you live in a remote area, the Discovery is also more likely to get you home in poor conditions, with advanced four-wheel drive and a wading depth of up to 900mm.
The last Vauxhall Insignia lagged behind the class leaders and was favoured by mainly fleet customers. This new model, on the other hand, is a strong contender and something you should consider for your next family vehicle.
With sharp new styling, a competitive price tag and those all-important three ISOFIX points, the Insignia Grand Sport is certainly a great proposition. While there are slightly more spacious and practical alternatives, the Vauxhall has a boot large enough for most uses - and there's the sleek Insignia Sports Tourer estate if you need the extra space.
Refreshed 2020 Peugeot 3008 SUV: prices announced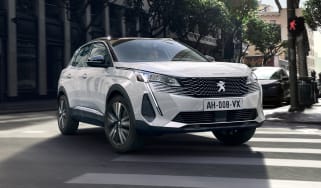 Refreshed 2020 Peugeot 3008 SUV: prices announced
Best economical 4x4s, SUVs and crossovers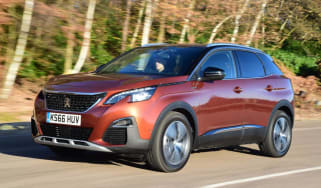 Best economical 4x4s, SUVs and crossovers
2020 scrappage schemes: the complete guide
2020 scrappage schemes: the complete guide
Best new car deals 2020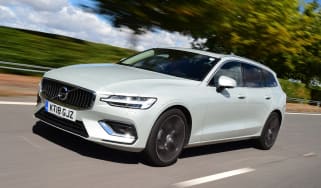 The UK's top 10 best-selling cars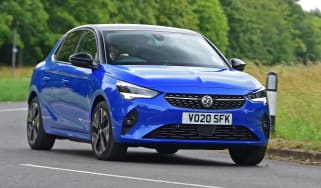 The UK's top 10 best-selling cars