Cars with the biggest boots
If carting cargo is your priority, our top 10 list of the biggest car boots is sure to be of interest, whatever your budget.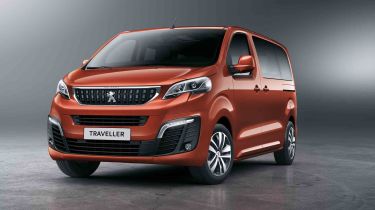 Our motivations for buying cars tend to vary from person to person. Some of us are after sleek looks first and foremost, while others prioritise comfort, performance, running costs or environmental friendliness above all other criteria. For many drivers, though, outright carrying capacity is what's most important. If you regularly need to transport big items like sports equipment, DIY materials or bulky musical instruments, you'll want to know which cars on sale today have the biggest boots.
It won't surprise you that there are no sports cars on our list, but you'll see that you don't necessarily need to drive something that looks like a removals van in order to have a huge load area. There are lots of other practical load-haulers out there and buyers are spoilt for choice with estate cars – it's worth checking out our top 10 best estate cars list. If it's people, rather than luggage, you tend to carry a lot of, our guide to the best MPVs and people carriers is also well worth a look, as is our rundown of the best seven-seater cars you can buy today.
There are a couple of conditions for entry on our list of the biggest boots you can buy. Firstly, we've measured boot capacity with five seats in place. This means that while we feature some seven-seater models, we've calculated their boot space with the two third-row seats folded, as this makes the playing field level and is the configuration people predominantly use.
Secondly, we've discounted cars with boot capacities measured to the roofline, focusing on manufacturers that assume you'll fill the boot to the parcel shelf. We've done this mainly to make the judging process fair, but also because filling a car to the roofline is not only difficult, but can adversely affect your rear visibility – as well as making flying objects a potential danger if you need to brake sharply.
Here are the 10 biggest car boots you can get today.
If outright space is your number one priority, you'll need to look at the Peugeot Traveller, or its Citroen SpaceTourer or Vauxhall Zafira Life relations. They're the same underneath, and all based on vans, which their boxy shapes don't hide. The van origins do mean all should be reliable and, most importantly, you'll have plenty of space to play with.
All three are available in different sizes, including an extra-long version that can carry up to eight people and all their luggage. With the Traveller XL, there's a massive 989 litres of boot space even with all seats up, but this increases to 2,011 litres if you completely remove the third row of seats.
Need a big, van-based MPV? It seems the most spacious options are French, as the Citroen Berlingo Multispace and Peugeot Rifter also have some of the biggest boots of any car available. Even the standard-sized versions offer 775 litres of boot space with the rear seats up, but the seven-seat XL versions offer 1,050 litres of space, albeit with the third row of seats folded flat.
The large-yet-manageable size of these vehicles also means you get lots of handy cubby spaces, allowing you to keep things out of sight whether you're carrying valuables or just travel sweets. These are large MPVs with a hint of style, which can't be said for all the cars in this class.
The Mercedes V-Class is among the largest MPVs you can buy. Closely related to the Mercedes Vito van – which is also available as a passenger vehicle – the V-Class can seat up to eight passengers, but if you remove the third row of seats you're left with a truly colossal 1,030-litre load area.
The boxy form of the V-Class means it isn't the most elegant of cars, but it makes up for this by offering a spacious and extremely well-appointed interior that makes it a popular choice for VIP transport, and a Marco Polo camping version is also offered, complete with a pop-up roof that conceals beds for two, and a kitchenette with cool-box and two-burner gas hob.
The Ford Transit Connect is the smallest member of Ford's evergreen Transit van line-up but, like the previous version, Ford has worked to make it feel quite car-like to drive. The Tourneo Connect is the passenger-carrying version, with a second row of seats to enable five people to travel in spacious surroundings.
There's also a huge 1,029 litres of luggage space available, a figure that grows even bigger if you're prepared to load the boot from floor to ceiling. Ford's latest 99bhp 1.0-litre EcoBoost engine is available, but those who cover higher annual mileage may prefer the 64mpg economy of the 1.5-litre diesel engine.
Few cars on the market can match the sheer metal for money offered by the SsangYong Turismo. This large MPV replaced the ill-received SsangYong Rodius and carries that name in some other markets. It's a far more polished machine than its predecessor, though, and far more attractive to our eyes. There's a huge amount of interior space for passengers and packages alike – 875 litres of load space should be enough for most families.
Every version has a 2.2-litre diesel engine, climate-control air-conditioning and seven seats, while a seven-inch touchscreen sat nav is optional. The Turismo is a popular car among caravan owners – its 2,000kg braked trailer towing limit will handle most caravans with ease.
It might be surprising to see a performance saloon on a list of cars with the biggest boots, but the Tesla's lack of conventional engine and exhaust works wonders for luggage space! The electric motor in the Model S is very compact, helping the Tesla to have two large boot spaces.
Combining the rear trunk and the 'frunk', it offers 849 litres of storage space. That's fine for suitcases but the Model S isn't quite so useful if you're regularly carrying mountain bikes or raiding the shelves at IKEA. However, none of the other cars on this list can manage 0-62mph in under three seconds...
A brief glimpse at the Hyundai i800 is all you'll need to recognise its delivery-van origins, but that's also key to it having a very spacious luggage compartment with an 842-litre capacity. If you don't need all that load space, installing the third row of seats mean eight occupants can travel together, and the i800 can be equipped fairly lavishly – top versions have a seven-inch touchscreen infotainment system with rear-view camera and all models have air-conditioning with separate controls for the second row of seats, privacy glass and Bluetooth phone connection.
It's not an unpleasant car to drive, either, while Hyundai's five-year/unlimited-mileage warranty is one of the best in the business.
Volkswagen could have squeezed seven seats into its largest SUV but chose to stick with five spacious, luxurious seats instead. That decision means you'll have a huge 810 litres of boot space available without having to fold the rear seats forward.
As VW's flagship SUV, the Touareg carries all of the latest technology, including a massive 15-inch touchscreen that does away with all physical buttons. Voice and gesture control is included too, so you don't have to take your eyes off the road. If you're after a premium VW Group seven-seat SUV with a large boot, take a look at the Audi Q7 and its 770-litre boot.
The SEAT Alhambra might be one of the older models on this list, but its boxiness means it's still one of the most practical cars you can buy. There's plenty of room for seven but when you don't need the third row of seats, the boot size increases to a substantial 809 litres.
The Alhambra is SEAT's version of the Volkswagen Sharan, but it's less expensive and has a bigger load capacity. Despite the car's size, the Alhambra is surprisingly good to drive for a people carrier, and the 2.0-litre diesel engine is punchy yet economical.
The 5008 is the seven-seat version of our favourite SUV, the Peugeot 3008. As most families now tend to favour SUVs over MPVs, Peugeot has taken the 5008 in this direction. It's almost as stylish as the smaller 3008, but more practical and versatile.
With all seats up, the boot remains large enough for a weekly shop, but flip the third row down and you'll have 780 litres of space at your disposal. The Peugeot 5008 also excels thanks to its eye-catching interior and comfortable ride. No wonder it's one of our favourite seven-seater cars.
Best new car deals 2020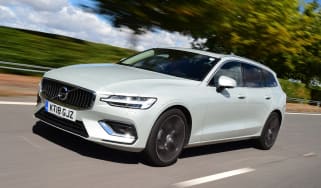 2020 scrappage schemes: the complete guide
2020 scrappage schemes: the complete guide
The UK's top 10 best-selling cars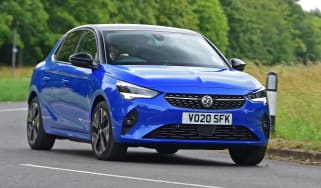 The UK's top 10 best-selling cars