Best eight-seater cars 2021
If a seven-seat MPV or SUV just doesn't cut it and you need an eight-seater, take a look at our top 10 list for the best options
While seven-seater cars are commonplace on Britain's roads, either in MPV or SUV form, eight-seater cars are still something of a rarity. If you needed to carry eight people, you'd be forgiven for thinking that either two cars or a bulky and unrefined minibus would be your only options. Thankfully, a number of manufacturers are aware of this gap in the market and have filled it with a range of vehicles that include the features and comforts found in more average-sized cars together with the possibility of carrying eight people.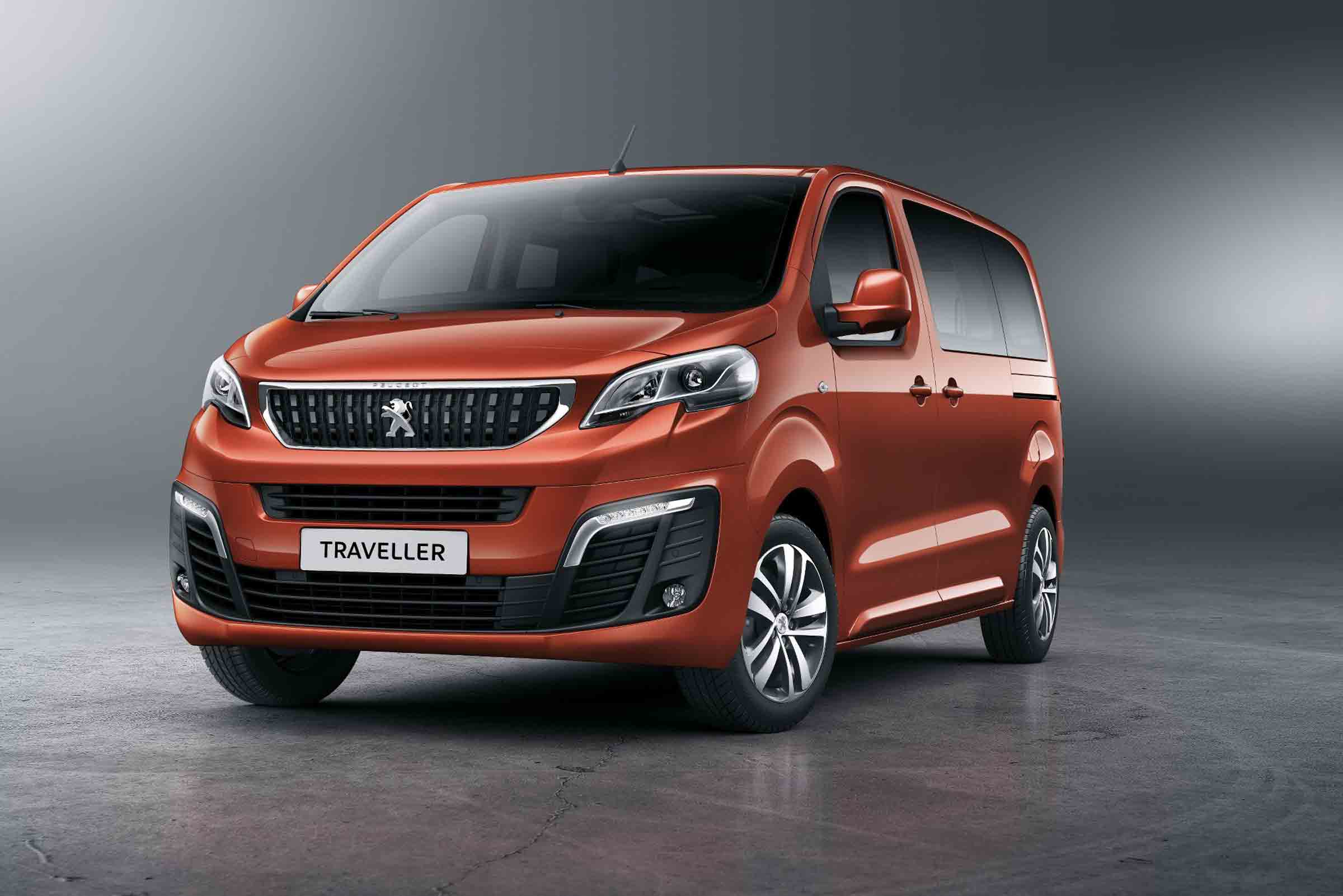 Top 10 cars with the biggest boots 2021
The logistics of carrying so many people means most eight-seaters look rather like the vans they're based on, but modern suspension and engines ensure the driving experience tends to be more car-like than you might imagine. Interior quality is also higher than you might expect. Our top 10 guide looks at what your options are if you need to be able to transport eight.
1. Citroen SpaceTourer
The Citroen SpaceTourer is based on the Dispatch commercial van, but Citroen has done a great job at disguising these origins – on the inside, at least. Add in a seven-inch infotainment touchscreen and the dashboard wouldn't feel too out of place in a conventional car, while the suspension does a good job of insulating you from potholes and poor road surfaces. You can choose how big you want the SpaceTourer to be: the five-metre long M and the 5.3-metre XL offer huge amounts of space, with the latter being capable of transporting nine people in comfort. We'd go for the more powerful BlueHDi 150 or 180 diesel engines if possible, as the entry-level BlueHDi 120 model takes 12 seconds to get from 0-62mph and feels underpowered when fully loaded. There's now an electric e-SpaceTourer, too, with 143 miles of range and fast-charging. Read more.
2. Peugeot Traveller
The Peugeot Traveller was developed in conjunction with the Citroen SpaceTourer and the Toyota Proace Verso, so which of these three you pick should come down to brand preference and price. You can specify the Traveller with five, seven or eight seats, while the Business model (aimed at hotels, airports and the like) is available with nine seats. As with the cars it shares parts with, the Peugeot is available in two different sizes (M and XL), while the 1.5 and 2.0-litre diesel engines offer decent economy of 35.5 to 47.1mpg and cost £150 a year in road tax. We recommend the 148bhp 2.0-litre diesel engine, as its extra punch makes keeping up with traffic easy without causing too much of a dent in the fuel economy. Like the Citroen, there's also an electric e-Traveller edition. Read more.
3. Toyota Proace Verso
The Toyota Proace Verso is actually built in the same factory as the SpaceTourer, so it also comes in two different sizes and has sliding rear doors. The Proace Verso Shuttle is aimed at taxi drivers, but go for the Family model and you'll get alloy wheels, sat nav and a head-up display. We'd avoid the entry-level 1.5-litre diesel and choose the 148bhp 2.0-litre engine, which takes a reasonable 13 seconds to go from 0-62mph, returns 52.3mpg and costs £150 a year in road tax. Read more.
4.Mercedes V-Class
Being the more luxurious of the 8-seaters, the Mercedes V-Class requires deep pockets, as the entry-level version costs several thousand pounds more than most cars on this list. You'll have to go for the Long or Extra Long model if you want eight seats, but Mercedes fits leather upholstery, sat nav, and two power-sliding rear doors as standard. The V-Class' dashboard is something of a masterclass, too, as it's broadly similar to the rest of Mercedes' line-up. That means you get a touch-sensitive control pad, a seven-inch infotainment system and high-quality materials as standard. Mercedes' AMG Line trim adds a 'sporty' bodykit, 19-inch alloy wheels and carbon-fibre-effect interior details. As with many of these cars, there's also an electric Mercedes EQV. Read more.
5. Ford Tourneo Custom
Modern Fords have a reputation for being fun to drive and the Transit van-based Tourneo Custom is no exception. As long as you're happy with the Tourneo Custom's size, its sharp steering, effective brakes and snappy gearchange make for a surprising amount of fun to be had on winding roads. We'd go for Zetec trim, as this adds a heated front windscreen, air-conditioning, automatic lights and wipers, and alloy wheels. A plug-in hybrid model is also available, alongside a rugged Tourneo Custom Active trim level.
6. Renault Trafic Passenger
The Renault isn't the newest model here but a higher-spec Trafic will have a modern interior and it's noticeably cheaper than some of its contemporaries. The three engines are 2.0-litre diesels, offered with 118, 143 and 168bhp, all of which return just under 40mpg. It's worth getting the 143bhp engine, as this drops the 0-62mph time from a ponderous 15.5 seconds to a more useful 11.8 seconds. The entry-level Business trim includes a DAB radio, electric front windows and Bluetooth connectivity. Upgrading to the rather optimistically named Sport model costs around £2,500 and adds a seven-inch touchscreen, sat nav, air-conditioning, upgraded seat fabric, metallic paint, 17-inch alloy wheels and those all-important rear parking sensors.
7. Mercedes Vito Tourer
If you'd like an eight-seater Mercedes but blanche at the V-Class' cost, the Vito Tourer may be for you. True, it does without the V-Class' fancy dashboard and standard equipment, but it's about £18,000 cheaper. You get auto wipers and cruise control as standard, while upgrading to Select and Sport trims adds extras like tinted windows, alloy wheels and air conditioning – although be warned: the higher up the trim range you go and the more powerful engine you pick, the closer in price the Vito Tourer gets to the V-Class.
8. Volkswagen Transporter Shuttle
Sitting roughly between the Mercedes V-Class and the other cars on this list, the VW Transporter Shuttle is a bit more expensive than the Peugeot Traveller, but for some Volkswagen's image justifies the expense. All Transporter Shuttles come with a touchscreen infotainment system with smartphone mirroring, air con, front electric windows, rear sunblinds and remote central locking as standard, and you can upgrade to the long-wheelbase version if you'd like a bigger boot. The engines are all 2.0-litre diesels, but we'd sidestep the entry-level 108bhp versions – you really want at least 125bhp with a car this size, so VW's 148bhp diesel is the one to go when buying a Transporter Shuttle.
9. Vauxhall Vivaro Life
The Vivaro Life isn't quite as nice to drive as the Tourneo Custom, nor is the dashboard as appealing as the VW Transporter Shuttle's, but it is well priced. The latest model uses the same underpinnings and bodywork as the Peugeot, Citroen and Toyota above. You can choose a short or long wheelbase version, and each is available with eight or nine seats. There's a smaller range of trim levels available; buyers get a choice of the sparsely equipped Edition or the fully stocked Elite trim, which is about £10,000 more expensive. The latter opens up the choice of the more powerful diesel engines, too. Standard equipment on Edition includes front electric windows, daytime running lights, remote central locking and Bluetooth connectivity; just make sure you tick the rear parking sensor box, as the Vivaro's size means these should be standard, even if Vauxhall doesn't think so. Air conditioning costs a hefty £900 too.
Looking for a large family car? Read our top 10 picks here.